Posted in
Mixed Nuts
,
Under the Sea
on March 23rd, 2010 by MadDog
We have, over the last ten years, lost nearly two thirds of the financial support for our work here. That figure is adjusted for inflation. What that means is that if we depended on our remaining supporters alone, we would not be eating. Going into all the reasons that support has been dropped would be a fruitless exercise, so I'll forgo boring you with that. It would be unfair of me not to mention that we still have financial backers who have shown no sign of abandoning us and our work. Without them, we would have to leave the work which we came here to do. We would, of course, remain in Madang. It is forever our home.
So, we are left more or less to our own devices to maintain an income level that is conducive to staying alive. Ah, ah, ah, ah, stayin' alive, stayin' alive. In aid of this, we've taken on work to increase our income while remaining full-time on our current jobs. We are both a lot busier than the average mid-sixties couple but I reckon, since we handle stress very well, we'll probably live longer for it.
This requires some rather tricky juggling. We have to find work that we can do at home or during times when we are not required to be at the office. Another thing that we had to do was set up a registered company to do business. It was a complicated process, since we are technically "foreigners", but we've completed it now and our company is duly registered as J & E Enterprises Limited.
Our company logo might amuse you: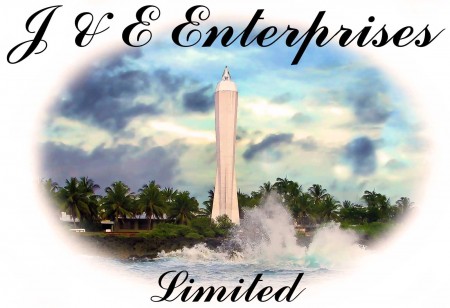 We wanted a retro look and I think that we got it. The logo is based on an image that you saw in this post.
There is a certain irony in all of this. We had built up a small business in the USA in the late '70s with the aim of becoming rich. Okay, okay, we knew we were never going to be rich, but private schools for our son were within our reach. As the business became more and more cut-throat, we found day-to-day dealings were becoming ethically impossible to stomach. The whole game was, as they say, going to the dogs. About that time we decided to sell out and get off the planet. That's how we ended up in Papua New Guinea. It's as far as we could get without a space ship.
The name of the company which we sold out was J & E Enterprises Incorporated. Therin lies the irony. When we thought about a name for our new company, we grinned at each other and said, "Why not?"
We also wanted to feature the starfish as a symbol of our business enterprises – no particular reason – we just like it. Here's the front page of our company brochure: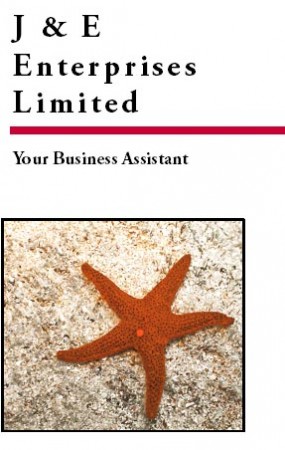 If you would like to see the entire brochure you can find it in a PDF file here:
J & E Enterprises Limited
It's a tri-fold design, so you have to imagine the pages in the proper order.
While on the subject of starfishes, I may as well show you one: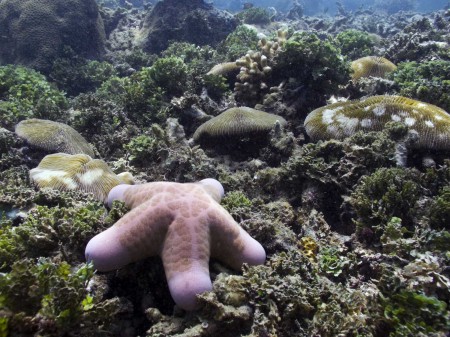 You've seen the Choriaster granulatus here many times. It's as cuddly and cute as a starfish can get.
When I think of our company and how it will make it possible for us to continue our core work here, I want to feel good. It's a good thing. I don't need my work to identify me, but making a positive contribution to my society is important to my self-image.
A starfish will do nicely.
Tags:
Choriaster granulatus
,
coastwatcher's monument
,
coastwatchers
,
j & e enterprises limited
,
starfish