Posted in
Mixed Nuts
,
Photography Tricks
on March 26th, 2010 by MadDog
Regular readers may note that my mind wanders more towards the end of the week. This is because I dive on Saturdays and I usually have enough pretty pictures beginning on Sunday which I can intersperse with mind numbing jibber-jabber to fill a page. Heaven knows that I seldom have anything important to say. I do, however, strive to say it with some degree of flair, if not true style. Polish is way beyond me. If I could polish prose, I'd be making a living from it. Prose polishing doesn't run in my genes. I'm more of an assembler. I'll screw and glue the chair. It's someone else's job to polish it.
Which leads me to . . . well, nothing. So, instead, I'll concentrate on telling you more about me, my favourite subject. Write what you know about, eh?
Yonks ago, when I was a young feller in my mid-50s the Madang Country Women's Association up and did themselves an art show. Being a dilettante artist, I decided to try my luck. It was all for charity, you see. That usually means any fool can pretend to be anything he likes and pretty much get away with it.
If you're a regular here, you've seem my so-called art work. It's pure fakery – the purest kind. I take pretty pictures and grind them up in a computer and it spits out something that, when printed on paper, might fool bumpkins into thinking that the producer has some sort of talent. That, of course, it the whole point of the excercise.
Not wanting to get caught in a lie, I had to coin a new word to describe my wholesale pimping of digital excretion as art. Thus the novel term "Photostylizations". I even adopted the Americanisation of inserting "z" in place of "s" to further confuse the issue: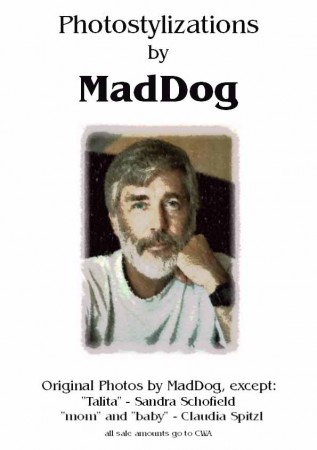 That's the poster which I prepared to introduce my "work". That's more or less how I looked at 50. I'm considerably more handsome now.
One of the "pieces" that has enjoyed the most longevity is this Beach in Christmas Bay from an image I captured at Bag Bag Island: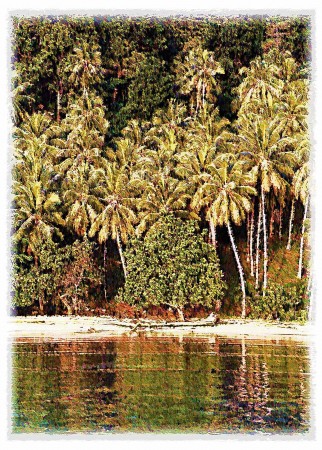 It didn't sell. So it, along with several other of these, is still hanging behind the "Blue Dolphin Bar" at our house to give the place a little class. I've also used this one several wedding program covers as a background image.
This is an old favourite of mine. It's titled Fletch. It's based on a photo of Jan Fletcher which I grabbed at Kar Kar Island. She was free diving down into a fresh water spring just off the coast:
All of these were framed and numbered 1/1 meaning that they would never be printed again in the same format. Some people in Madang own 1/1 MadDog originals which will be worth a fortune when I'm dead. I hope that they laugh all the way to the bank.
Here's a nice little pair of Clark's Anemonefish (Amphiprion clarkii):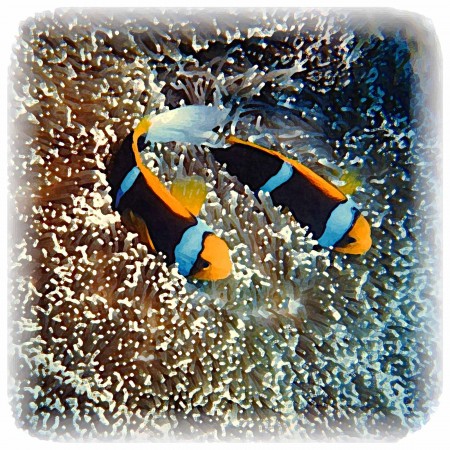 And another lone one: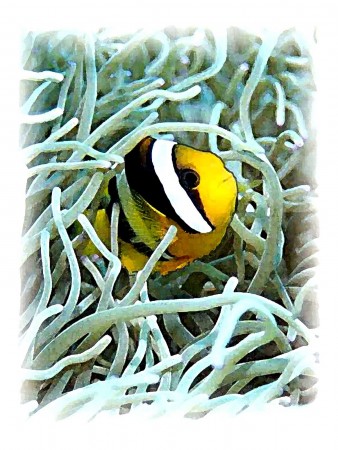 This is a Many-Spotted Sweetlips
(Plectorhinchus chaetodonoides):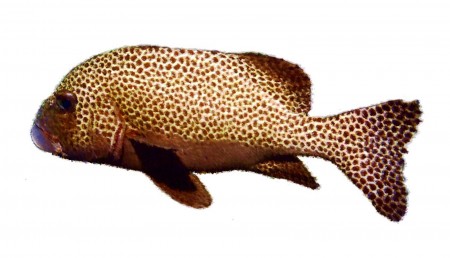 The common name is obvious. The taxonomic name, not so.
And this, regulars will recognise as a Spinecheek Anemonefish (Amphiprion biaculatus):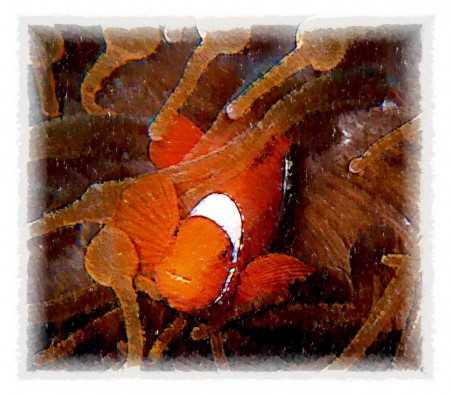 Above is the mom.
Below is the baby: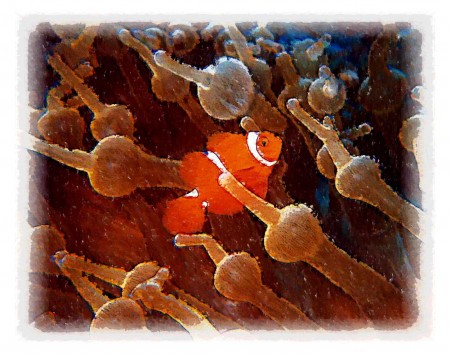 Cute, eh?
This is a Shadowfin Soldierfish (Myripistis adusta):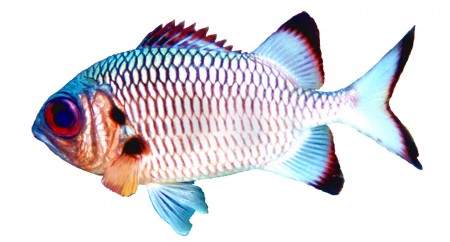 It does have a bit of the military look. Maybe it's the chain-mail armor.
This one I titled Piscus Psychedelicus for obvious reasons. It's really a Midnight Snapper (Macolor macularis) with its colours radically modified: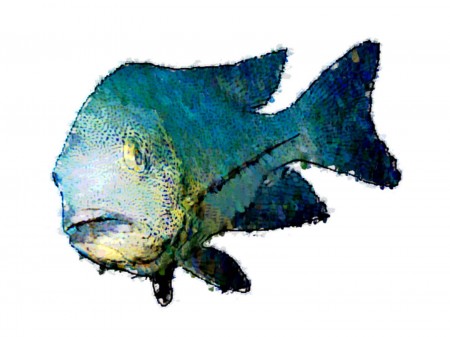 The colours on this one came to me in a dream.
Another little fellow who will be familiar to regular readers is the Reticulated Dascyllus (Dascyllus Reticulatus):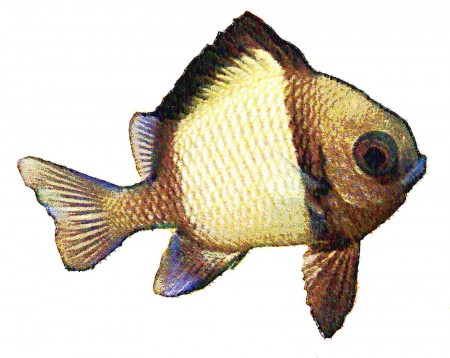 The title of that one is Size Doesn't Matter, one of my favourite phrases.
Just because I could, I threw a gratuitous flower into the show. Straining my imagination, I titled this one White Flowers: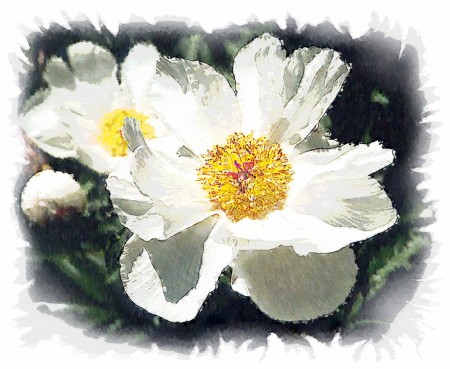 The Madang Country Women's Association apparently never recovered from the Art Show, though it was a financial success. I think that my stuff alone garnered about K500 and I was among possibly twenty genuine artists.
I hope that they do it again someday. My legend needs constant nourishment to stay alive.
Tags:
amphiprion biaculatus
,
amphiprion calrkii
,
art
,
art show
,
bag bag island
,
christmas bay
,
clark's anemonefish
,
CWA
,
dascylus reticulatus
,
fletch
,
janice fletcher
,
macolor macularis
,
midnight snapper
,
myripistis adusta
,
reticulated dascylus
,
Shadowfin Soldierfish
,
soldierfish
,
spinecheek anemonefish