When Satruday starts off grey and rainy, I get all antsy and make frequent trips after dawn to have a look out the front door. This rainy season seems to be lasting forever. This morning it was very soggy and the sky looked as if it had fallen. Maybe Chicken Little was right. I did a double-take as I looked across the harbour and saw this: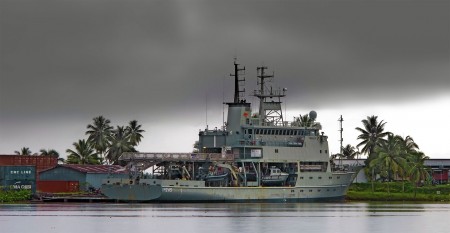 She's the HMAS Leeuwin, a Royal Australian Navy Hydrographic Survey ship.
Leeuwin and Melville enable the Australian Hydrographic Service to gather high quality hydrographic information at a much greater rate than the ships they replace. The ships are 71 metres in length, with a beam of 15 metres, and a draught of 5.4 metres. Each ship displaces 2,550 tonnes and is manned by a crew of 46 officers and sailors. A state of the art Hydrographic Survey System (HSS) developed by STN Atlas will integrate accurate position information with data from a multi-beam echo sounder, towed side-scan sonar, single beam echo sounder and a forward-looking sonar. The ships will also carry three fully equipped 9 metre Survey Motor Boats for surveys in waters not suitable for the ships themselves. Both ships are capable of carrying a helicopter to assist in survey operations.
While I was outside yesterday afternoon in our garden, the orange lilies were calling to me: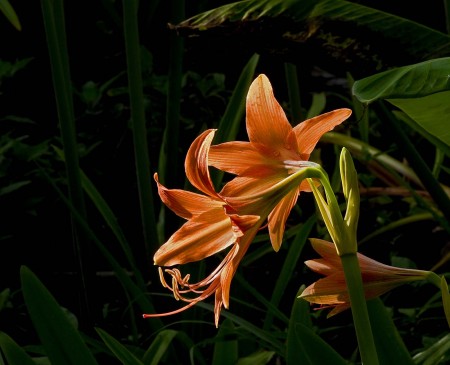 "Take some pictures of us. Please." Lilies are so polite. These were hiding in the shade with just a bit of the late afternoon sun warming them.
Another pair were still catching the rays.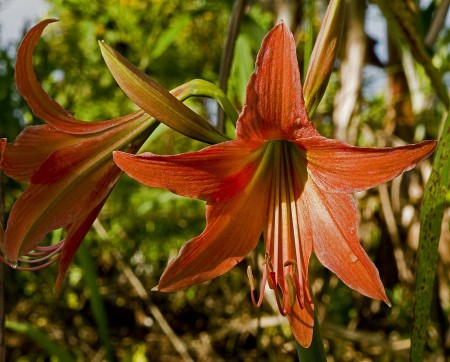 How did that drop of water last all day?
The ants were marching up the post of our veranda roof. I didn't like the shadows going to the right; it just didn't look right. So, I turned the ant images a quarter twist clockwise. The ants didn't notice: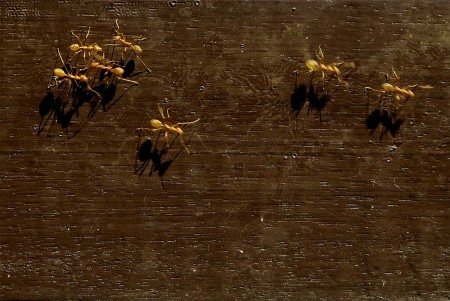 These are not nearly the best ant shots that I've done. I think there was a little camera shake, since I was holding the camera out as far as I could and leaning out over the rail. I'm lucky I didn't fall off and break my fool neck.
The ants still took no notice: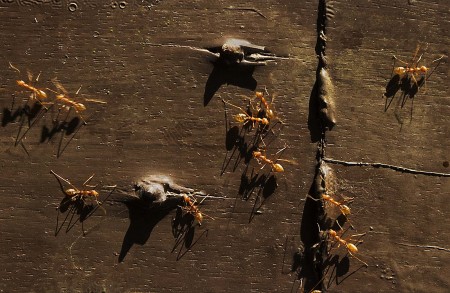 The just kept on marching. I like ants. They are so . . . industrious.
I could never be an ant. I'm far too lazy.
Tags:
ants
,
australia
,
lilies. lily
,
orange lily
,
royal australian navy
,
warship