As promised, here is the first installment of the ANZAC Day memorial service and celebrations in Madang. We were blessed with a very nice sunrise. This, however, is not from ANZAC Day, it's from yesterday morning. I'm still running a day behind, so I may have the sunrises mixed up. I'm working at home today trying to get caught up. Anyway, no matter what day it was, it was beautiful: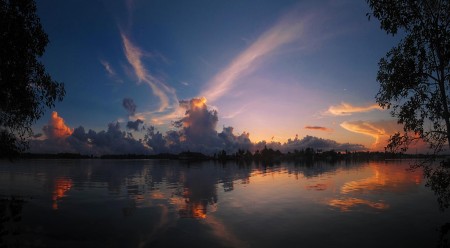 They are coming more regularly now that the season is beginning to change from wet to dry.
When I arrived at the Coastwatchers Monument, I immediately went up to the restaurant at the Coastwatchers Hotel to get an image of the structure. It's too bad about the coconut trees in the way: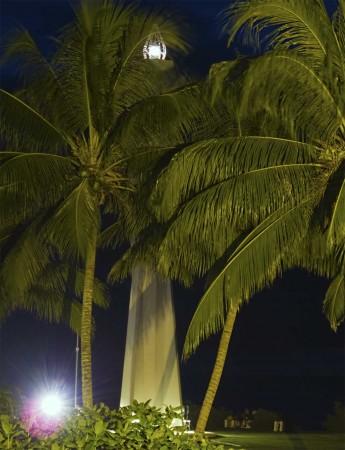 Back at the monument, military personnel were preparing the flags of Papua New Guinea, Australia and New Zealand to be raised: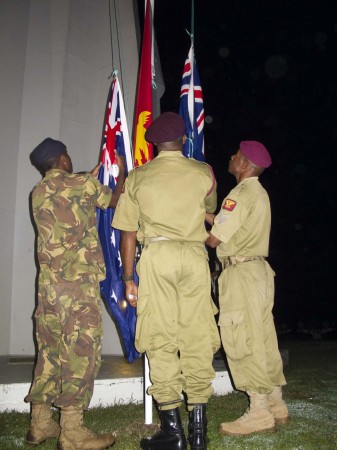 This was just as the sky was beginning to lighten.
There were many dignitaries in attendance. This is Sir Arnold Amet: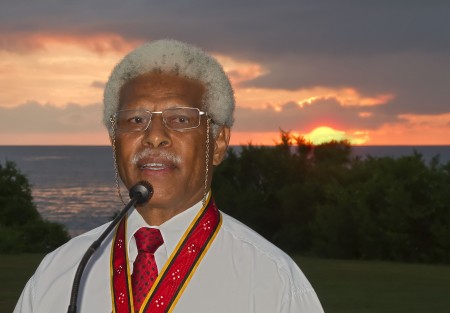 Group Captain Tony Behn delivered a moving address: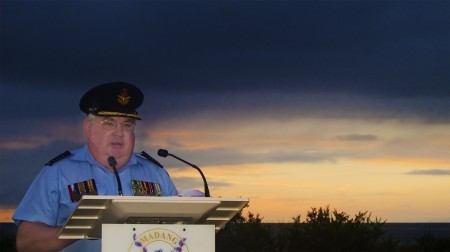 As did Lt. Colonel Simon Watts: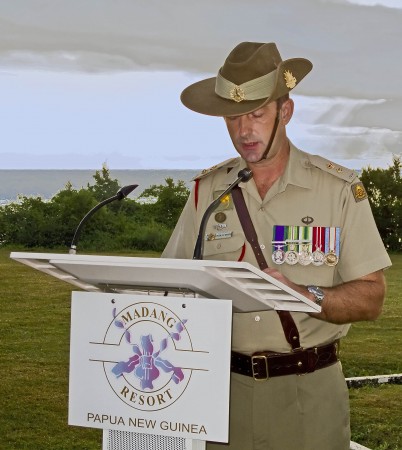 Here Sir Peter Barter retreats after placing a wreath at the base of the monument: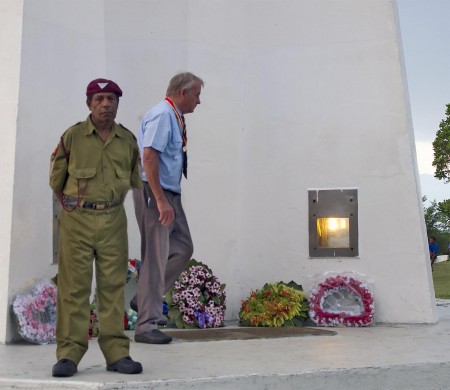 And the monument stood tall and proud in the colours of the rising sun: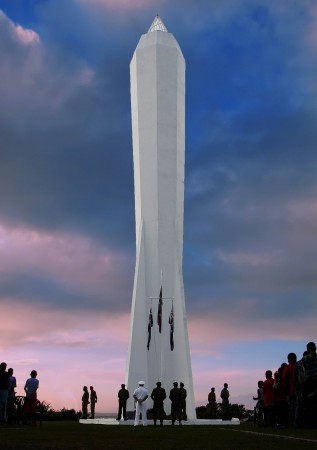 As you may notice, I'm not spouting the usual prose. It was a solemn occasion and my comments seem superfluous. I was so busy taking pictures that I didn't really absorb the intensity of the event until later, when I began to think of my own father who fought here during WWII. Tags:
anzac
,
simon watts
,
tony behm