Posted in
Guest Shots
on June 18th, 2010 by MadDog
I get tired of everything here being centered on me.   Of course, me is a very important concept and the me things need to be kept at the forefront and proper attention should be given to me. However, much as I am devoted to the promotion of me, I still sometimes get bored with me. That's why I sometimes like to feature interesting people who are not me.
Today she, who, by the way, is not me, is a nice young mom of three kids who loves her family, photography, traveling, horses (has two), playing guitar and speaking Spanish. Before she became a photographer about six years ago, she was a Dental Hygienist.  She has a photography studio in her home on nine acres twenty miles south of Kansas City. She told me that one of the coolest things that she has photographed was open heart surgery (twice) at an incredible children's hospital KC. I have photographed corneal implant surgery from a safe distance, but I'll forgo getting up-close and personal with a throbbing heart.
Each of these images has been merited in the Professional Photographers Association International Print Competition. I'm going to let Muffet tell you about them in her own words.
Fire Warrior – Was taken down the street from my house. I went out to feed the horses one night and it looked like the whole skyline was on fire. I grabbed my camera and tripod and got this shot.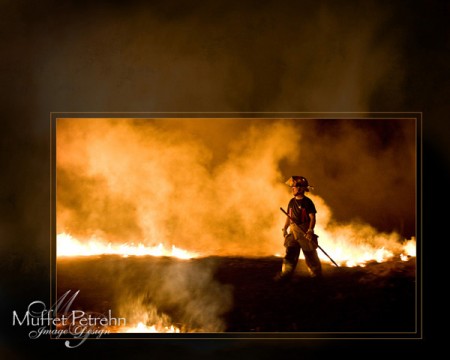 Rough Exterior – taken in a small town in Tuscany.  I named it Rough Exterior because maybe this man is a lot sweeter than he looks in this image. : ) *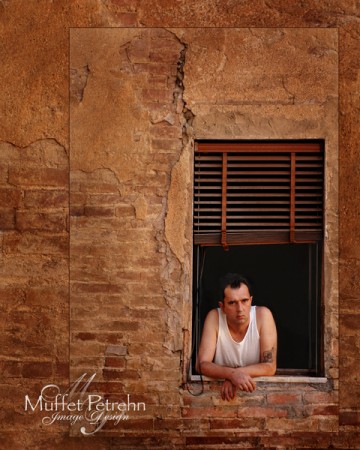 Soul Mates
– An example of my portrait work.  Taken at my place in my 150 year old barn.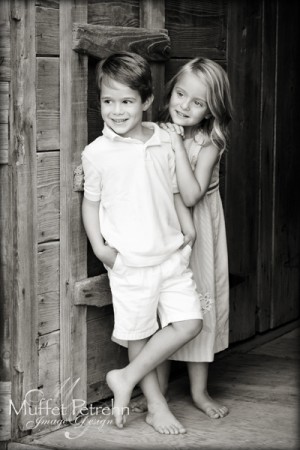 Siena Rain
– Taken in Siena during a photography workshop –  the assignment was to capture motion.  This image is very special to me because I was just starting photography and a world famous photographer leading the workshop told me that he wished that he had captured this image.  It did a lot for my confidence as a photographer.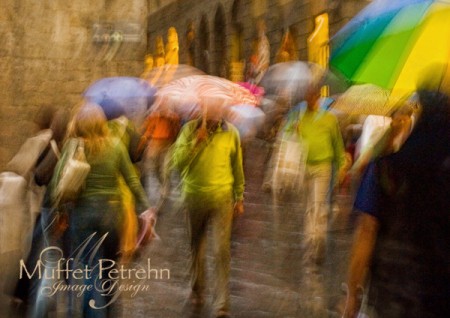 Cheyenne Autumn
– My place and my horses : ) It had been stormy – I went out on my deck and the clouds broke shining light down on the horses.  I grabbed my camera and whistled to them to get them to look up. I later took out my electric fence and used a Nik filter to change the green grass and leaves to the oranges to match the horses better.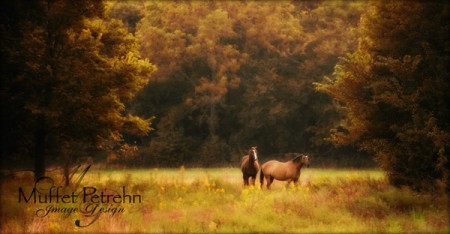 Silent Sentinel
– Taken in Montepulciano. One of my favorite places to visit. This cathedral is in the movie 
Under the Tuscan Sun.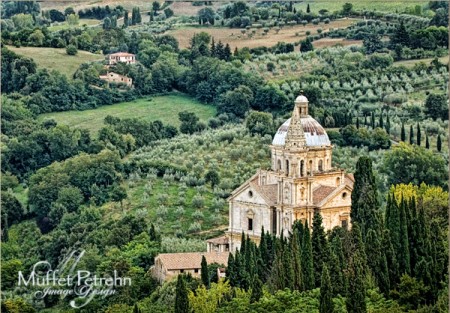 Holding on to Hope:
Taken on a missions trip to Honduras. The summer after I took this image my daughter spent more time there and was able to find this little boys family and give them a copy of this image.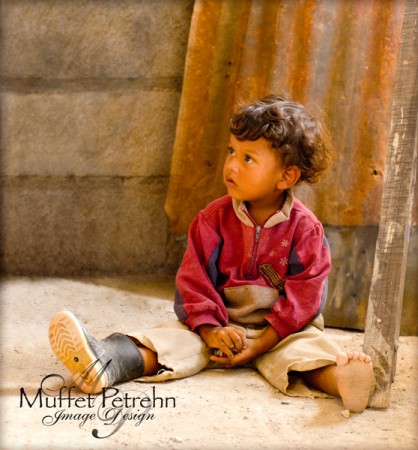 *
An interesting note here is the amazing resemblance between this shot by Muffet and my shot taken in Tuscany in
The Rule of Thirds
: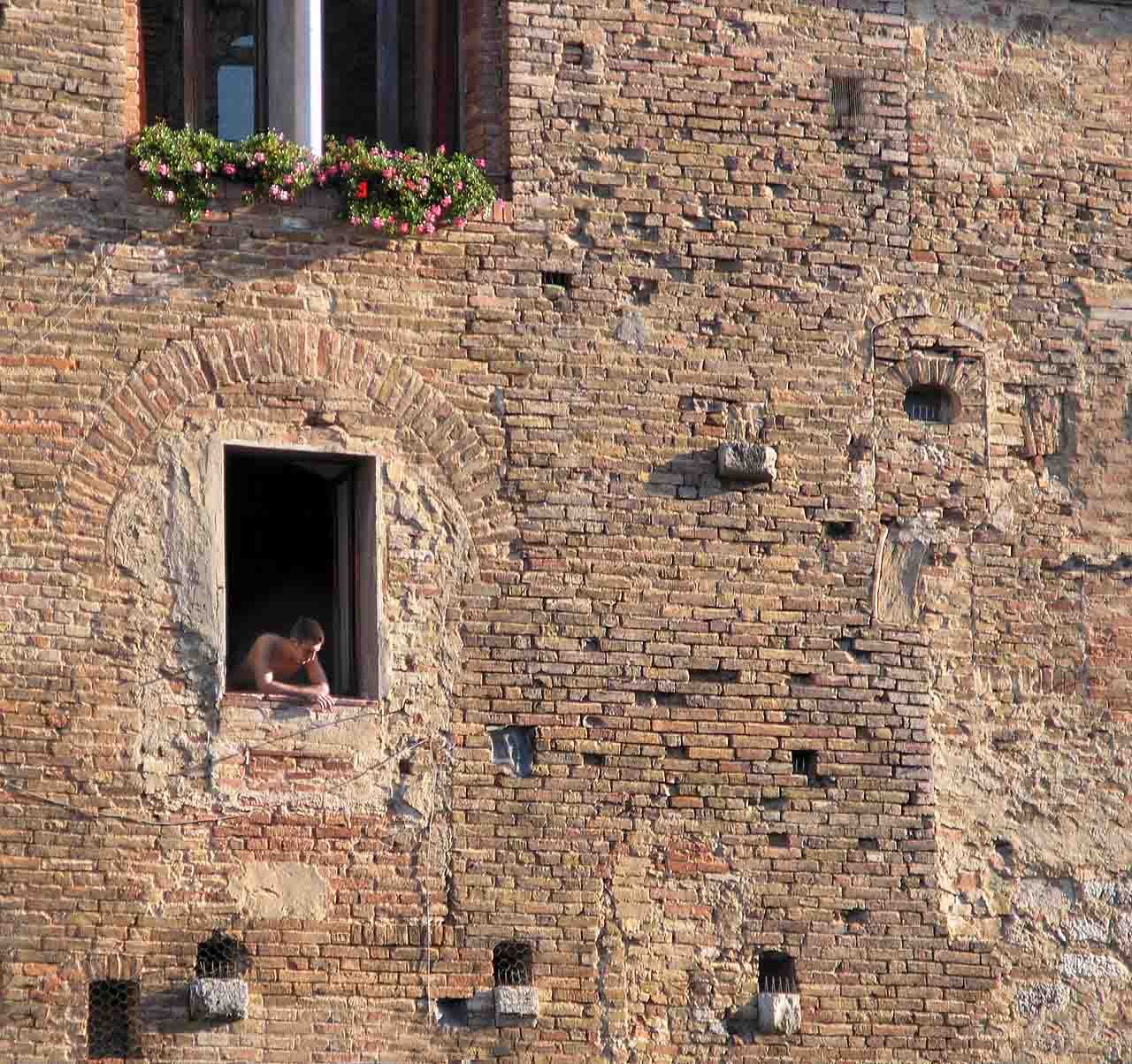 All this proves is that many photographers are looking for the same compositional factors.
Give ten photographers a scene and you will get ten visual essays about what is in it. Some may be radically different, but some will be nearly identical.