Posted in
Mixed Nuts
on June 24th, 2010 by MadDog
This will probably be the shortest post you will ever see on Madang – Ples Bilong Mi until someone writes my obit for me.
As the image below suggests, I am safe in Nandi, Fiji now with my VIP woman who has been hob-nobbiing with many influential South Pacific Islands people while I made my torturous way to her: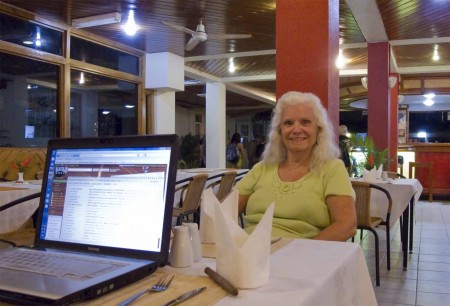 I'm so proud of my woman that I am now going to retire to my room and just think about it for a while. I picked up a bottle of nice Glenmorangie aged in French sherry casks.
I'm certain that will claarify my thoughts wonderfully.
I am happy again.
Tags:
fiji
,
nandi