Posted in
On Tthe Road
on June 26th, 2010 by MadDog
Nadi (pronounced [ˈnandʒi]) is the third-largest conurbation in Fiji. It is located on the western side of the main island of Viti Levu, and had a population of 42,284 at the most recent census, in 2007. Nadi is multiracial with many of its inhabitants Indian or Fijian, along with a large transient population of foreign tourists. Along with sugar cane production, tourism is a mainstay of the local economy.
Well, that is obviously ripped right out of Wikipedia, but that's okay, because I'm on holiday and I'm lazy.
In previous posts I have been spelling the name of the city as Nandi, because that it how it is invariably pronounced. I have asked several local people to pronounce the name of the city (getting some strange looks by doing so) and they all pronounce it as Nandi. If it's good enough for them, it's good enough for me. It is, however, named on maps as Nadi. So much for my knowledge of geography.
Let's go for a bus ride to the market: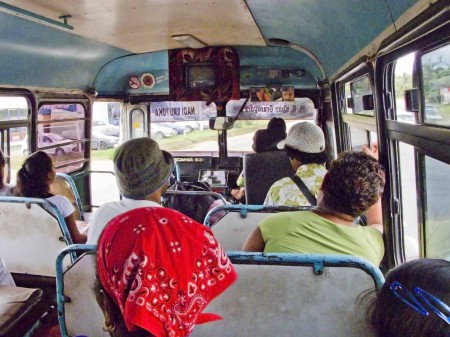 The buses run every few minutes and cost only one Fiji dollar. They do rattle vigorously, but seem safe enough.
This is a shot of the market we visited, called Namaket: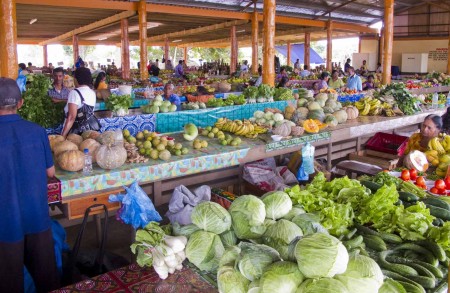 It was very clean and well organised. Everybody was very polite and there were no hard-sell tactics. People were happy to explain items that you might not recognise.
You would probably not find a market in Fiji where kava could not be purchased: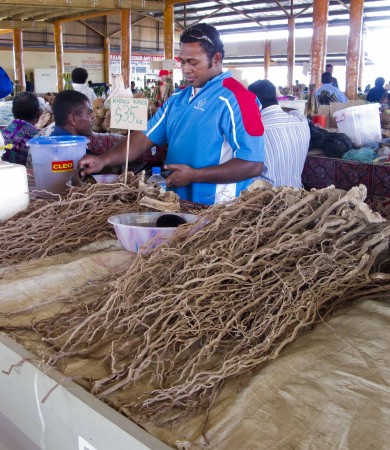 The kava drink, which is an icon of Fijian culture, is mildly intoxicating and tastes to me much the same as muddy water. I'll have more on kava later.
Taro is a staple in the local diet. I have seldom seen any this large: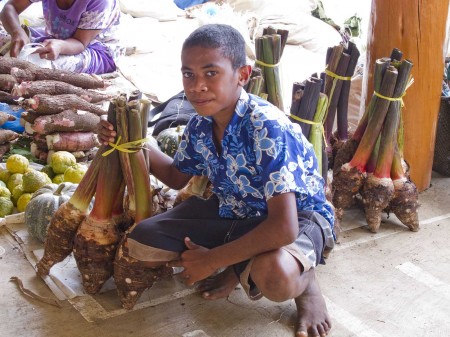 This young fellow was proud of his taro and wanted to be in the shot.
Another staple is cassava, of which there were tonnes in long lines stacked for easy purchase: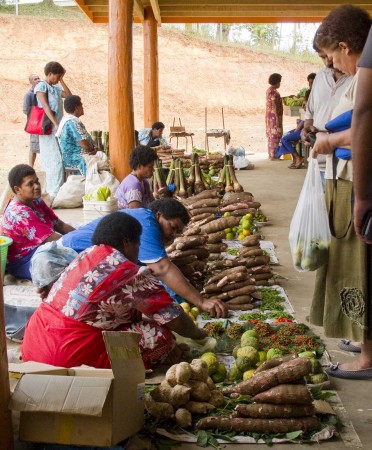 Unlike some places where I have been, nobody was fussed about someone walking around taking pictures. Nobody asked for money. That's good, since I never pay to take a picture. If someone asks for money, I just thank them and say no. I don't back off and try to sneak a long shot.
If you are looking for bright colours to feed your camera, you can't beat a market. Namaket was no exception: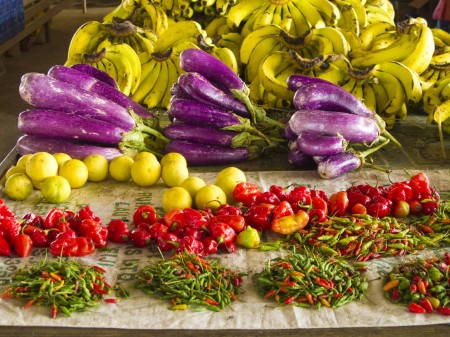 Tonight we are going to a touristy function at another hotel featuring a kava ceremony and some other cultural performances. I've had kava before in a private home with a Fijian friend. It didn't do much for me. Anyway, I'll report the tourist version later.
I can't finish without a giggle: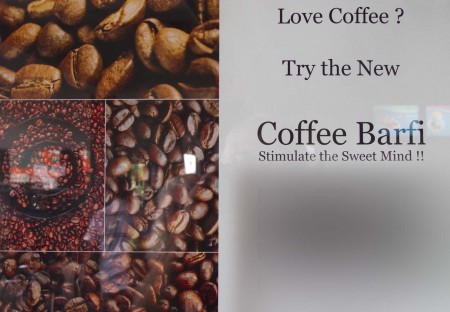 Your answer to this question will depend on your culture and your language. Would you like a nice cup of Coffee Barfi?
Tags:
fiji
,
kava
,
market