I get the strangest things in my inbox. Among the current Internet jokes and "funny pictures" I find the occasional gem. I don't want to discourage anyone, so keep it coming, but I can tell you that something like this will find a place in Madang – Ples Bilong Mi. The latest bit of esoterica comes from reader Ray Putney of London. That's the London in the UK, in case you were wondering.
Here was Ray's message to me:
Hi Jan, Good to read you got to Fiji ok. The only flying I seem to do now is the virtual variety with Microsoft's FSX Flight Simulator. I'm looking forward to a trip to Brisbane Australia later this year to visit my son and grandkids. Attached are some shots of Madang, the one over the airport is pretty close to your shot.
Well, I was amazed at, first, Ray's patience in getting these screen shots and second, the amazing fidelity, if a little chunky, of Microsoft's imaging of Madang Airport. Here is a typical island scene: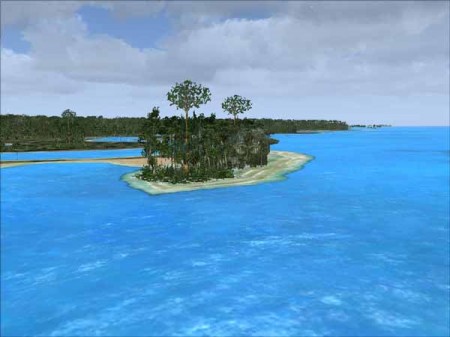 This looks very much like Siar Island to me: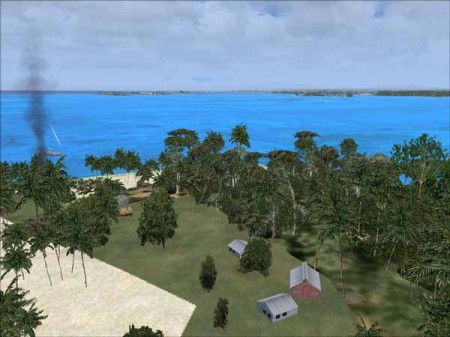 The perspective looks as if you are looking out toward Kranket, Leper and Pig Islands.
This is turning on the crosswind course toward the turn to the final approach course: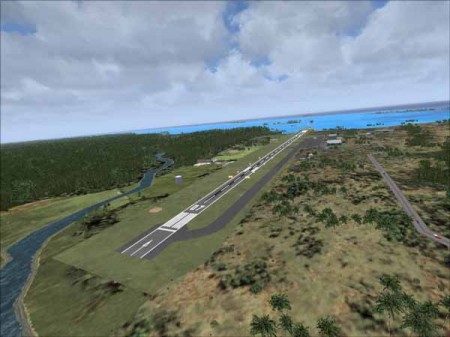 Pretty realistic, eh?
Compare it to this shot which I got from Sir Peter Barter's helicopter: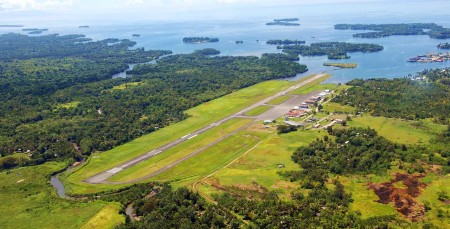 The resemblance is amazing.
Here is a quick look out of the window before a tight, tight turn onto a short, short final approach: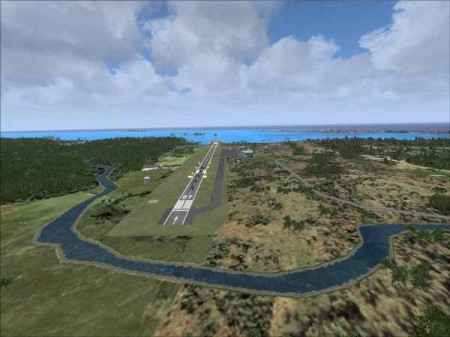 If I were the pilot in a fix-wing aircraft, I'd be thinking about a go-around. Some passengers might object at the maneuver I would have to make at this point to put it on the numbers.
Here is an amazing cockpit view of the Madang Airport Terminal: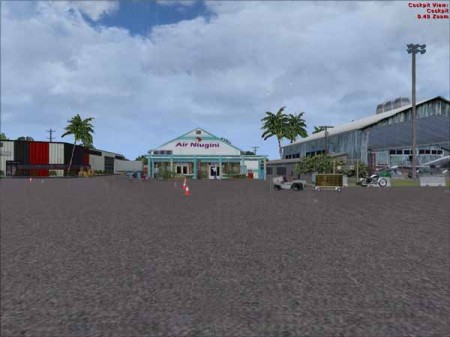 Again, the fidelity is stunning.
Ray finished the show with a beautiful simulation of twilight on the runway: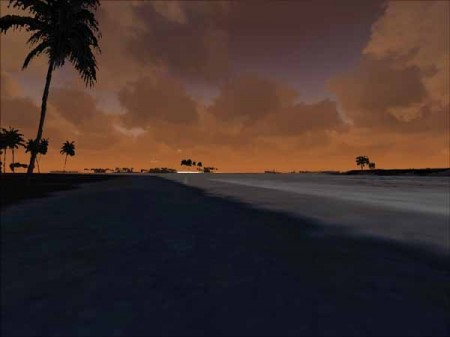 Ray, thanks for sending this along to us. It is a nice break from the usual drone of fish and complaints.
I encourage other readers to send me whatever you think might interest the MPBM audience. If you've been around here for a while, you know that the interest is eclectic and leans toward the eccentric.
Let's keep it that way. I bore easily. You can take that either way you like.
Tags:
flight simulator
,
microsoft
,
ray putney