Posted in
Mixed Nuts
on July 14th, 2010 by MadDog
Tuesday night wouldn't ordinarily be our first choice for party time, but recent events conspired to elect a mid-week celebration. We missed having a Birthday Party for Eunie this year, because she was in Fiji beginning the first day of a conference on her birthday and I had not yet arrived there. Also, Roz Savage was back in Madang and Tuesday night would be our last opportunity to have some friends over to bid her farewell.
It started out to be possibly six or eight people. By yesterday afternoon, the number had grown to twenty-two. At our place the basic party plan is "the bigger the better", so this did not present a problem. We ordered in pizzas from The Madang Lodge Hotel and Restaurant and Di Cassell, the owner/manager surprised us with a chocolate cake with fresh highlands strawberries on top as a birthday treat.
Here are a few of the mob: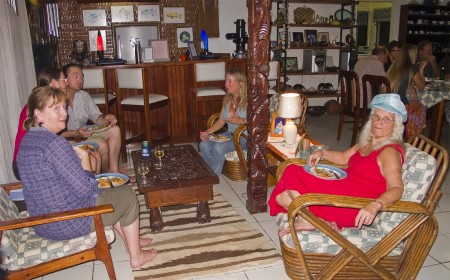 Eunie is wearing one of the crazy hats sent to us by our son and daughter-in-law, Hans and Tamara.
Here are some more of the revelers: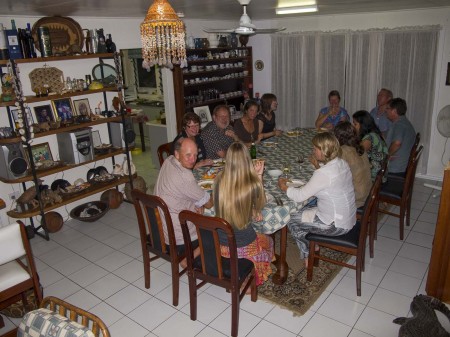 Others were scattered here and there.
Di Cassell is in the habit of presenting unusual, if not bizarre gifts. Everybody on the planet except me probably already knows about "The Magic Sarong":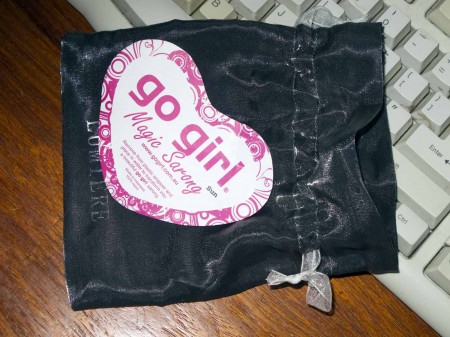 It comes in a handy tote-bag which, I suppose, one can use to carry the finished product.
Unpacked from its bag it looks for all the world like a huge, heart-shaped piece of grape flavoured candy: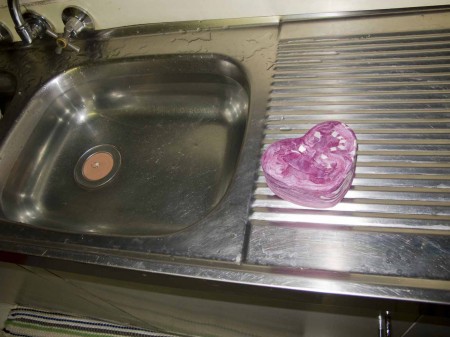 Presumably, they come in different colours.
One simply drops it into some water and waits: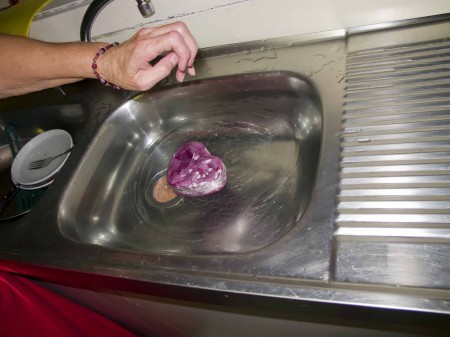 And waits. At first it didn't look like much was happening. It bubbled a bit and I stood back.
Then it began to unfold like some high-speed flower: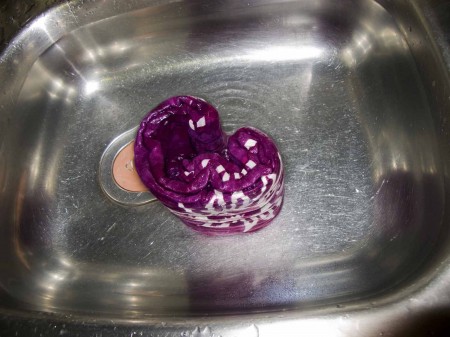 It got bigger.
And bigger: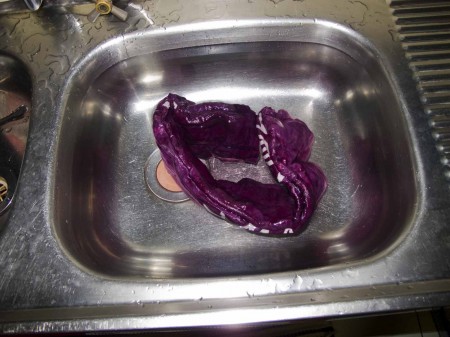 At about this point I was wondering just how big it might get.
Soon, Eunie came to my rescue and extracted the hugely swollen purple garment from the sink: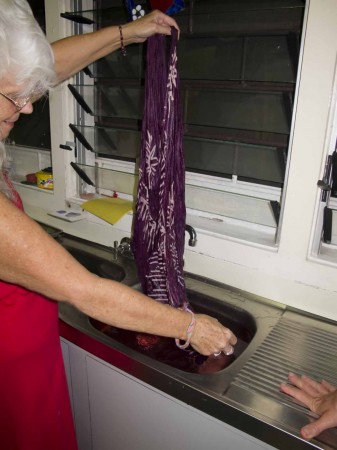 It was approaching midnight by now, so we hung up the Magic Sarong, said goodnight to Roz and toddled off to bed.
Just another day in Paradise.
Tags:
roz savage