Posted in
Guest Shots
on July 9th, 2010 by MadDog
If the land described in L. Frank Baum's The Wonderful Wizard of Oz had an Artist Emeritus that person would have to be someone like Lindsay Smith of  Rocky, in Central Queensland, Australia.
Lindsay's middle name should be Whimsy. If you look carefully at his seemingly scrawly pieces, you're missing the point.  Pedantic examination of his work makes as much sense as studying the tiny dots of paint in a pointillist masterpiece. You have to stand back and put it all together.
To illustrate, I give you what I'm titling Guntabag Elder based on a photo which appeared here in A Curious Collection: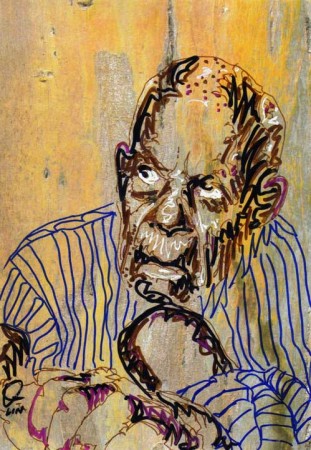 It's a marvelous feeling to have a talented artist derive from your own work magic which you never discovered for yourself.
Here's a Facebook Profile shot of Lindsay: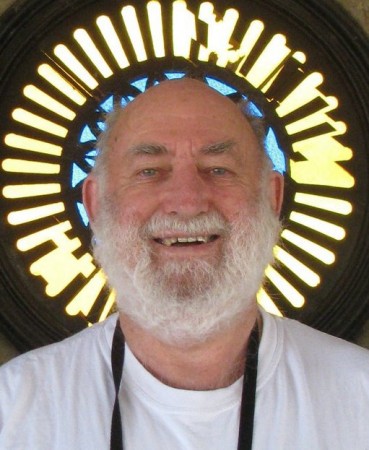 It's not so much in the sense of "Oz" being a colloquialism for Australia that I make the literary analogy. Lindsay is quintessentially Aussie, no doubt. It shows always in his work. There's continuous tension between subtle sophistication and coarse outback imagery. Polish and saddle sores. Big Smoke lounges and dunnies. All this, coming from a native Kiwi (New Zealander), only nuances the palette of his deceptively simple art.
Did I mention whimsy? Here's Lindsay's view of himself: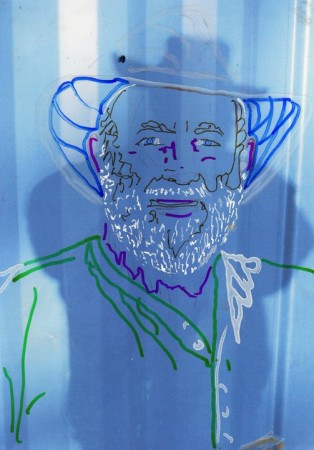 I like the "metahat" the hat of hat, the recursive hat. He is his shadow.
Lindsay has a very interesting "Statement", along with many other beautiful images at ARTslant, which you can peruse at your pleasure.
Most of Lindsay's work is sketches on photo-derived backgrounds. I haven't figured out his techniques yet, but when I do, you can be sure that I'm going to try to give him a little competition: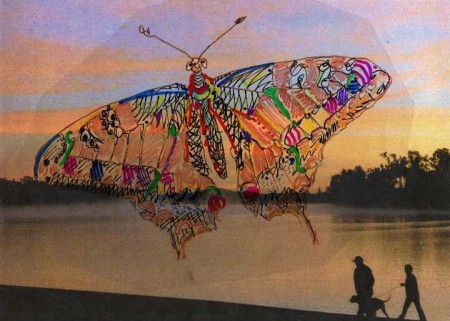 The sketching, however, hmmm . . .   I'm never going to be able to conjure that kind of magic. Look at that butterfly. It's ethereal.
Here's another example of an obvious photo background. I think that is Magic Passage down there from an image which I got while taking photos for Sir Peter Barter in his helicopter: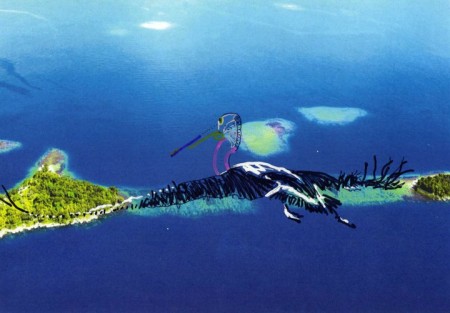 I wish we had pelicans here. They are one of my favourite birds. Sadly, I seldom get to see them. God was in very good humour when he designed the pelican.
I don't know if this it a real Sheila or the Sheila of Aussie slang, but she is pretty nonetheless and Lindsay has proved it: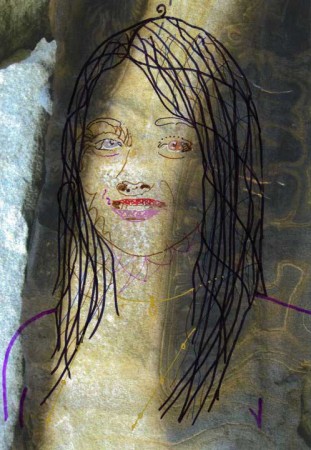 In fact, Lindsay has a finely calibrated eye for women. In the gallery below you will see some very tasteful nude studies. If you don't want to see them, then don't click on the thumbnails. This is art, folks. It's not soft porn.
Lindsay gave me this bit of bio:
Lindsay Smith – sketched from childhood. Took formal drawing & painting classes recently & found that I had 'the knack.' Was a teacher in Nuigini in 1975/6. Also taught in NZ, Australia & Singapore. Interests include family, playing piano, Taijiquan & travel.
Succinct, I'd say.
And, since Lindsay has found the time to capture my craggy old puss with his deft strokes and I never get tired of looking at myself, here's one he did of me and a "Mystery Friend". Some of you will recognise her instantly: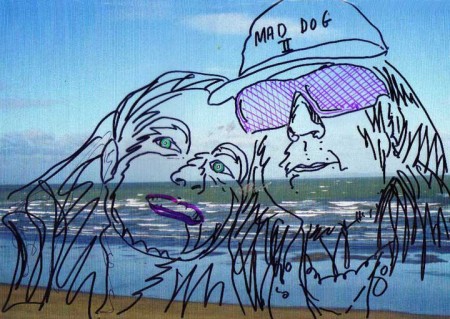 I just love to tease.
Since I need to see myself one more time, here is Lindsay's interpretation, one of many, by the way, of my web persona derived from a picture taken by Eunie nearly twenty years ago: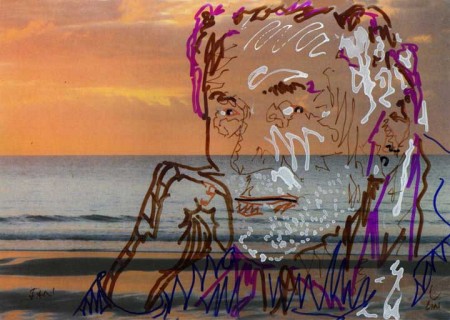 It's such a pleasure to bring this to you.
Lindsay, live long and prosper.
Tags:
lindsay smith