Posted in
Mixed Nuts
on August 4th, 2010 by MadDog
We find ourselves in Cairns this afternoon after a very hectic two days of planning for a hurry-up trip to Australia to find out what is wrong with Eunie. She seemed to be responding well to treatment for a duodenal ulcer (best guess with no proper examination equipment in PNG), but late last week she developed significant jaundice. If you have never seen someone suffering from jaundice, you are lucky. Yellow skin and bright yellow eyes are not a healthy look.
The only thing that I can say good about the trip down here was that neither of the planes we were flying on crashed. As soon as we arrived in Australia, we found that none of our credit cards worked. If you've every been stuck someplace far from home with no money, you know the feeling.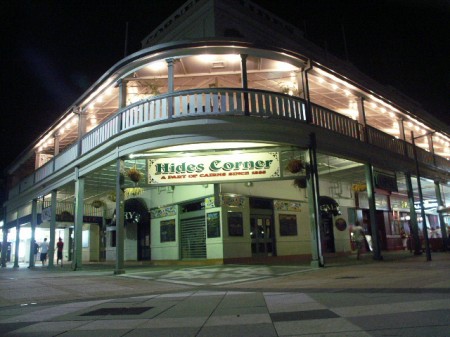 Then a series of Catch 22 situations began which will probably seem funny someday, but have not improved my mood for the moment. We found that the money we had brought with us was actually Canadian, not Australian so we couldn't pay the cabbie. Hey, the currencies both look very similar. Fortunately, we had some American Dollars, but the cabbie couldn't find a currency exchange. We could not get into our time-share room generously provided to us by friends in Madang, because they still required a credit card swipe. We could not fix the credit card situation unless we could get on line with Eunie's laptop because the accounts are locked to that computer. We could not get an internet connection because we had no working credit card. We couldn't get our PNG phone to work with the Australian SIM card we bought, so we had to buy another phone. That pretty well used up our remaining cash. Then when we tried to activate the phone, we ended up talking to a guy on the Asian continent who insisted on an Australian address to go with my USA passport number. We finally lied to him and gave him the address of the Woolworth's store where we bought the phone.
As far as the Vodaphone company is concerned, we how live at the Wollies store on Abbott Street in Cairns.
Believe me, I could go on and on. There is much, much more, but I'll write about it when I'm feeling funnier.
We are currently at the lovely house of Tony and Lorraine Collins using their internet connection. It's good to have friends when things start falling to pieces.
I hope to be back tomorrow with the usual nonsense.