I'm going a little crazy getting ready for my trip. Regine, a long-time friend from Austria, is back visiting again in Madang. She brought three friends with her. I've been entertaining them for the last few days. Along with my feeble attempts to think of everything I need to do to get ready to travel, I feel rather more busy than I care for.
It's been months since I have been in the mood to get out before light and catch sunrises. A few days ago, I could no longer resist. The sky across the harbour seemed to be on fire: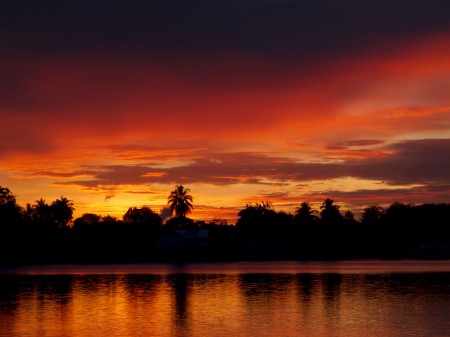 The colour, coming through a narrow slot between the horizon and low-hanging clouds, covered nearly a quarter of the sky. Here you can see nearly the entire eastern quadrant ablaze:

That was worth getting up for.
I got a couple of interesting starfish shots on my last dive. This is a nice image of a Cushion Star (Culcita novaeguineae) :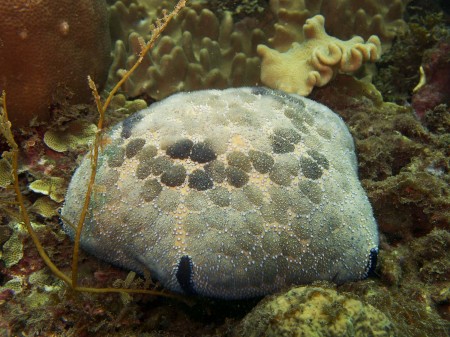 These are quite common in the waters around Madang. They are about the size of a football.
Here is another very common sight. This is the leg (arm?? which is it?) of a starfish. It was probably bitten off by a fish. You can clearly see that a whole new starfish is growing from the severed end of the limb. Given time, it will look like any other starfish: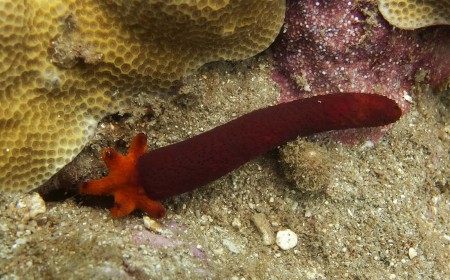 I found this moth wearing a fancy coat out on my veranda one morning: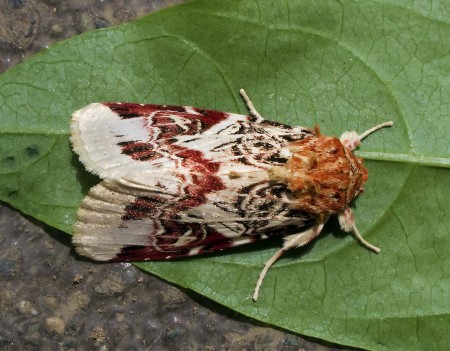 And this is a rather large grasshopper which I spotted only a metre away: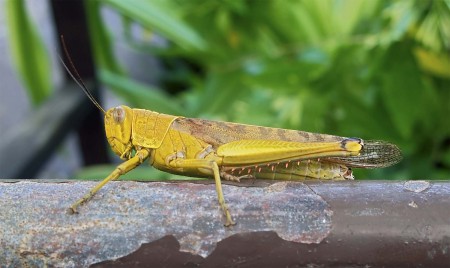 This got me thinking about large grasshoppers. I feel strangely calmed when I let my mind wander. Google is a fantasy land. I wish I could get a job Googling all day. Ask me anything. I'm the answer man. So, you want the world's largest grasshopper. I deliver: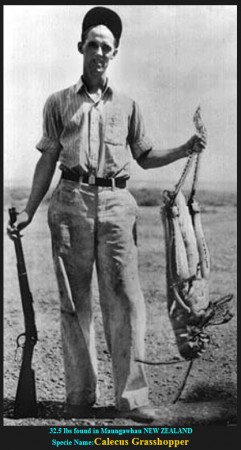 Of course, I make no claims of accuracy for the information which I supply.
Still not had enough of grasshoppers? What about this one (the grasshopper is the one on the right):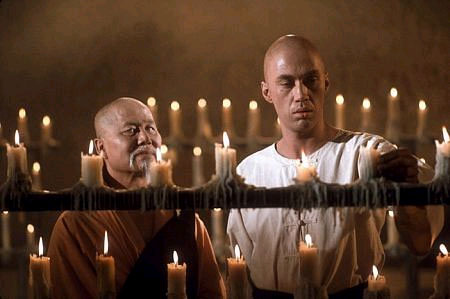 If you recognise that one you are probably a mature adult who watched a great deal of  TV in your youth.
Tags:
culcita novaeguineae
,
cushion star
,
grasshopper
,
starfish
,
sunrise