Posted in
Mixed Nuts
on April 9th, 2012 by MadDog
Not being satisfied with marrying once in October, Gracie and I repeated the whole thing for a larger audience on Palm Sunday.  We originally planned for a wedding on April first, exercising our powerful mutual sense of humor, so that our children would be able to attend. However, last fall we decided to settle some practical matters having to do with marital status and married in a small outdoor ceremony at Beaver Creek near our home in The Village of Oak Creek. We realized at the time that the job was only half finished.
Our neighbor across the street, Laura Ridley and her friend Lynn Trombetta provided calming music to soothe the mild jitters associated with a wedding ceremony. Laura's harp is a beautiful antique.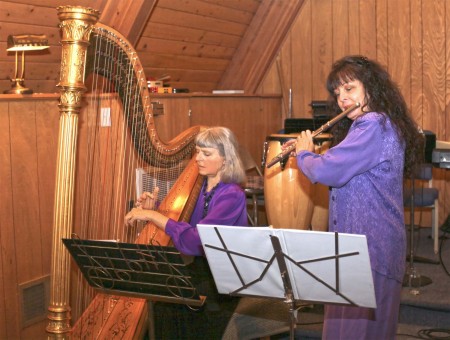 Loading it into her van using the special handling equipment she has constructed was a new experience for me. It reminded me of an adventure in Montana when my friends and I loaded an upright piano into a Volkswagen van for a long trip from Helena to Glendive.
Gracie ambled bravely up the aisle unaccompanied and stood while I awaited my marching orders. There was no rehearsal, so the ceremony was delightfully ad-lib.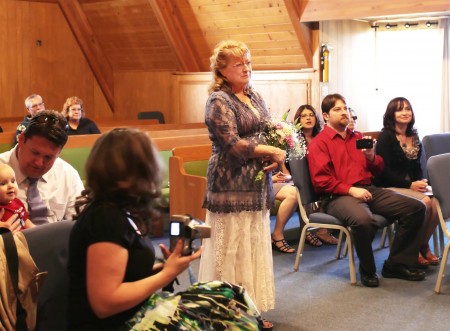 When we finally got it sorted out where I should be we stood patiently waiting for the call to come forward.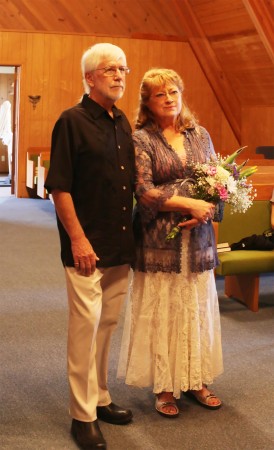 And waited some more.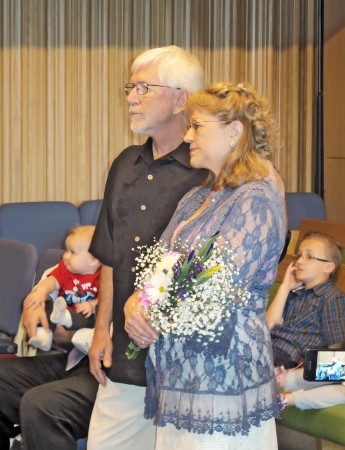 Meanwhile, kids were looking bored.
Finally, the serious business began in a very casual manner.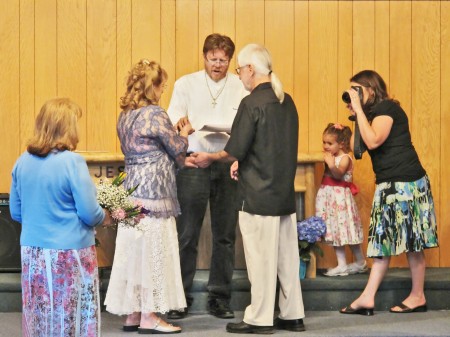 I tried unsucessfully to put Gracie's tri-metal wedding bands on her wrong hand, causing twitters from the onlookers. Gracie muffed her lines during her vows, prompting us both to giggle. Most weddings are not so much fun.
Scott was in full voice for his pronouncements and admonitions which sounded strangely familiar.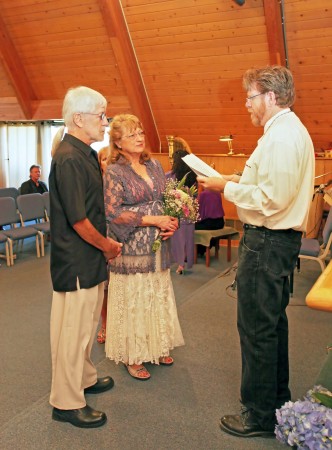 Montezuma Chapel on Rusty Spurs Road in Rimrock, Arizona is about as exotic as it gets in these parts.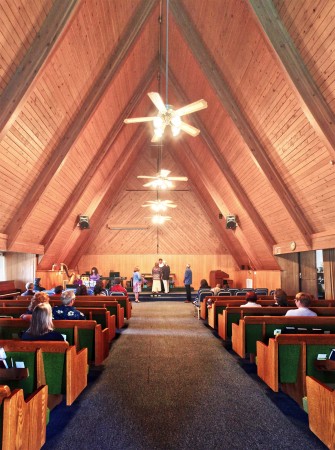 Unpretentious on the outside, the inside is impressive and inspiring, having the appearance of a wooden cathedral.
The official pronouncement having been pronounced, we beat a hasty retreat. Friends standing with us, Vearle and Dodie Franklin make way to avoid being trampled.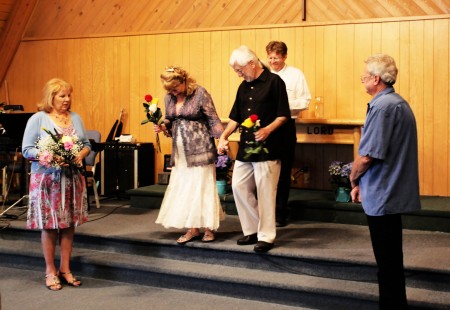 Happy that we won't likely be doing this again for a few years, we make our way to the exit.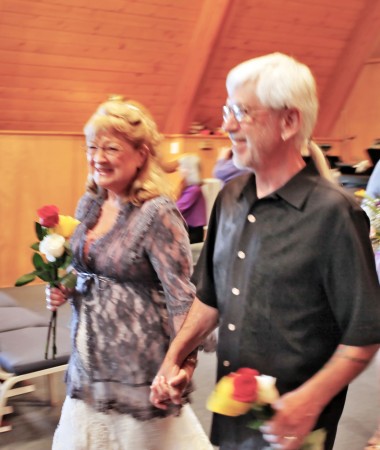 And make our escape.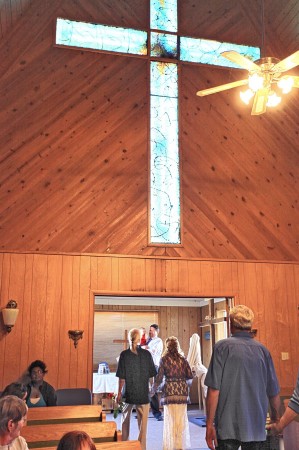 We received our guests at Vintages Grille in Rimrock.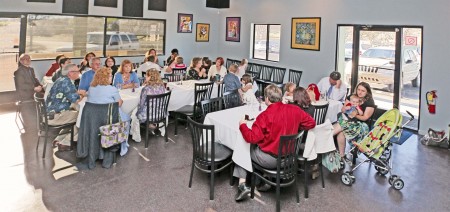 The staff there put on an excellent feed and provided for every need.
They also provided one of the best chocolate cakes I've ever tasted.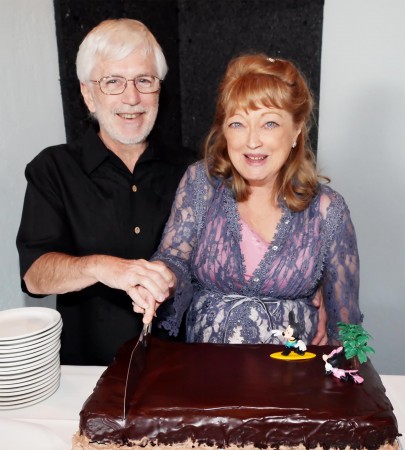 The decorations appeared on our first wedding cake, Micky Mouse riding a surf board and a plastic palm tree shading Minnie while she admires her boyfriend. I wonder if Gracie's expression has more to do with chocolate than marriage?
Tags:
marriage
,
montezuma chapel
,
rimrock