Posted in
Photography Tricks
on June 2nd, 2009 by MadDog
I got a comment this morning from a Facebook friend alluding to Andy Warhol. What passes for my mind began churning and regurgitated this: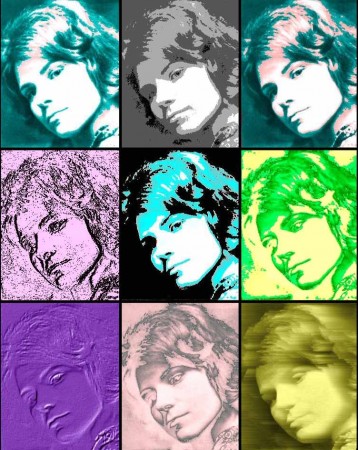 I did this years ago for a CD album cover called
Class Act II.
I liked it so much that I had a t-shirt done. I wore the shirt until it fell off in tatters. I think I'll try to get another one.
I'm a big Warhol fan, but Eunie was much more gorgeous than Marilyn. She's still gorgeous. Man, how did I get so lucky?
Tags:
andy warhol
,
eunice
,
marilyn monroe