Posted in
Guest Shots
,
Photography Tricks
on August 1st, 2009 by MadDog
I could teach Photoshop all day. Of anything that I've ever done with a computer, Photoshop provides me the most satisfaction with the least effort.
Our friend Heidi Majano has keen eyes for an image. When she asked if I'd teach her how to refine her photographs with Photoshop, I jumped at the chance. She has proven to be a quick study. Once she is shown how to do something, she seldom needs that skill refreshed. She's able to understand the whole process of image refinement rather than trying to remember each keystroke or slide control. I find that people who take time to learn some theory instead of concentrating on the details learn to produce images that please them much quicker.
I'd like to show you a few of the images that Heidi has found interesting and that we used as training tools. She shot this one in El Salvador in the village of Suchitoto. Heidi shows a natural talent for composition, something which many people struggle with: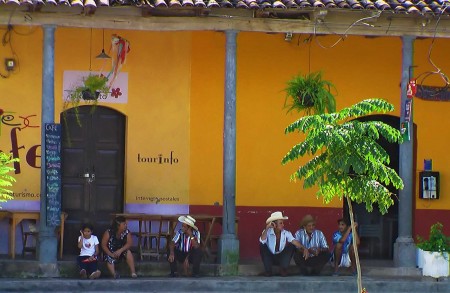 Here again, showing her excellent eye for composition is The Garlic Beauty, aloso shot in El Salvador: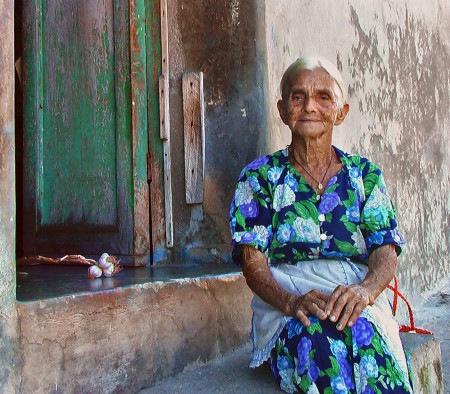 The photo above is a good example of that indefinable quality that practically nobody can explain, but most people recognise instantly as a great image.
This image of women sorting green beans in India is also a stunner: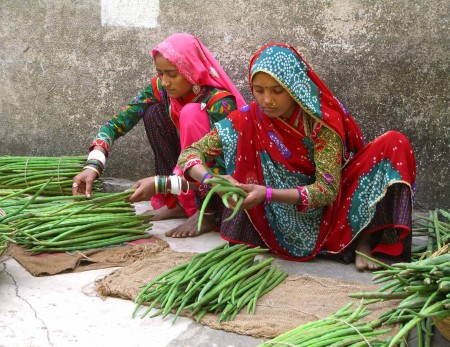 Here is Heidi and her son, Keyen, in El Salvador on his fifth birthday: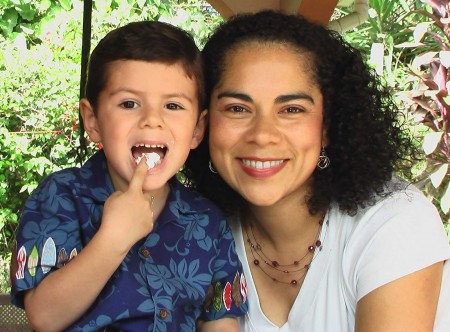 Keyen loves to dress up and let his mommy take his photograph. It's a skill shared by all children: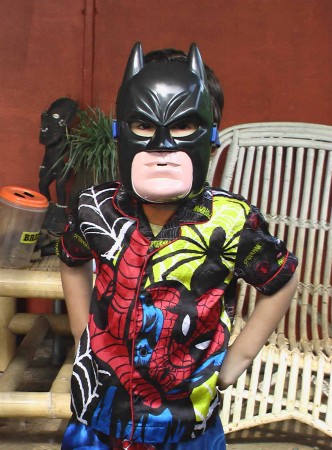 Heidi calls the shot above The Dual Hero.
Sadly, Heidi will be leaving PNG in a week. She has made many friends while here and everyone is going to miss her. The time that I have spent with her helping her to learn to develop her natural talent through the use of Photoshop has been a great pleasure.
Any other Madang Photoshop students out there?  The lessons are free.
Tags:
batman
,
cowboys
,
el salvador
,
garlic
,
Heidi Majano
,
india
,
keyen
,
photoshop
,
spiderman
,
suchitoto