Posted in
On Tthe Road
on May 8th, 2009 by MadDog
I spent most of the day wandering from one tattoo shop to another looking — apparently in vain — for an artist to punch my new tattoo into my skin. I found:  (1) entirely too sleazy, even for me, (2) too much attitude, (3) too busy, (4) too chicken, (4) would do it, but was going to a convention. I'm giving up.
However, the day was not a total loss. I discovered a few amusements.
As a worshipper of authority (Uh-huh) and believer that the world would be a better place if our governments were always fully aware of our every activity so that we can feel safe and protected (Yeah, sure), I was supremely comforted to note that my every move was being watched by Big Brother: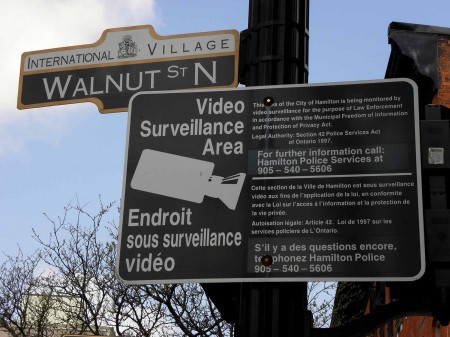 As I walked around thoroughly enjoying displaying mildly obscene gestures at every video camera that I spotted, I came across The Great Hamilton Train Wreck: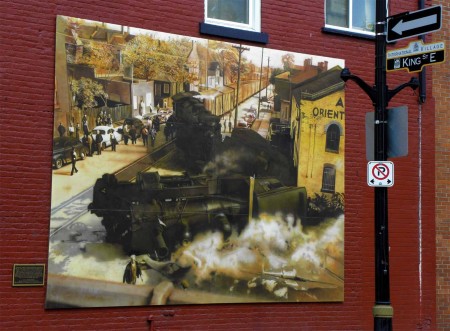 Quite a nice piece of art, actually.  Here's the story cast in bronze (click it if you can't read it):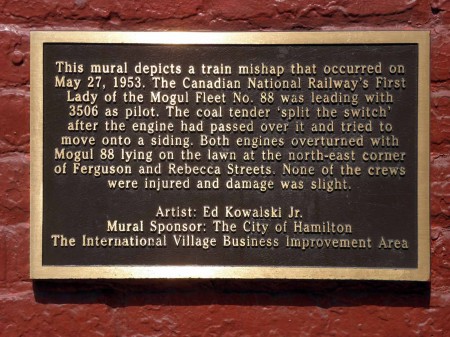 Okay, okay, it was not exactly great  train wreck. It was a train mishap. At least nobody got seriously hurt.

And now, please have a look at this: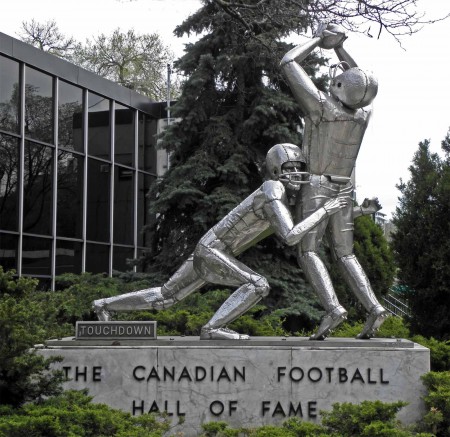 And now, because it's late and I'm getting sleepy, I'll leave you contemplate the image on your own. Frankly, I can't imagine how I could think of anything to say that would be funnier than the statue itself.
Excuse me now. I'm going to laugh myself to sleep.
Tags:
big brother
,
canadian football
,
hamilton ontario
,
train wreck
,
video surveillance