Posted in
Mixed Nuts
on November 14th, 2008 by MadDog
It's been a long time since I was a functional American, but the lure of a Wal*Mart was simply too strong to resist: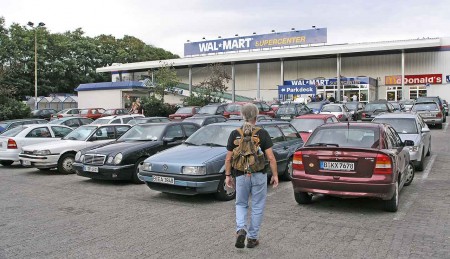 Yesssss, kiddies, there is a giant Wal*Mart in Berlin and it is chock full of the same crap that you would find in Berlin, Ohio or Berlin, Indiana, or any of numerous other Berlins in the USA.
As I reminisce about the connection between so many childhood fears of instant annihilation by a nuclear 'device', I recall clearly that Berlin was constantly on our minds.
I'm sure that many people lived with a sort of dull background noise of fear for a long, long time, but probably nowhere was it louder than in Cold War America.
So, as I approached the Brandenburg Gate, I was feeling a little emotional: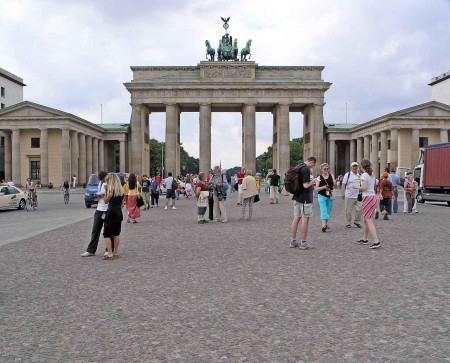 That's the standard tourist shot.
This one is a little more dramatic, but it doesn't show the whole thing: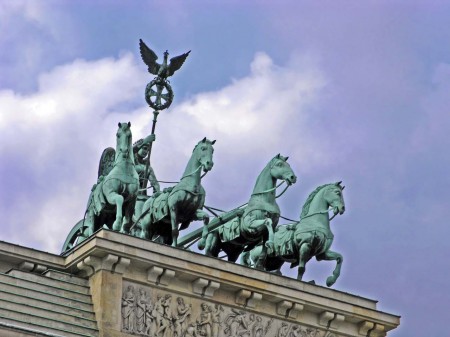 I like this one better. It's the side that nobody ever bothers to notice: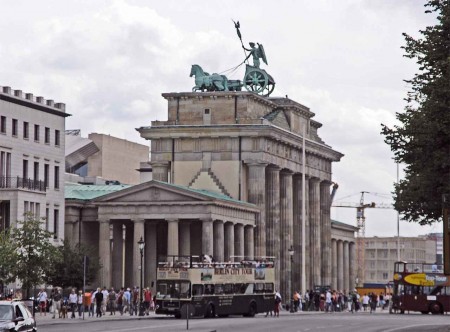 Here's an interesting marker out in front of the gate that shows exactly where the Wall was: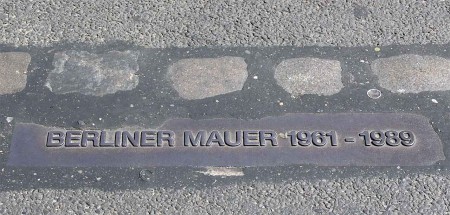 And, of course, everybody wants a photo of the wall. There are lots of places where you can see old bits of it painted colourfully, but the section that I liked best is the one that you can't get near – it's behind a protective barrier for very good reasons: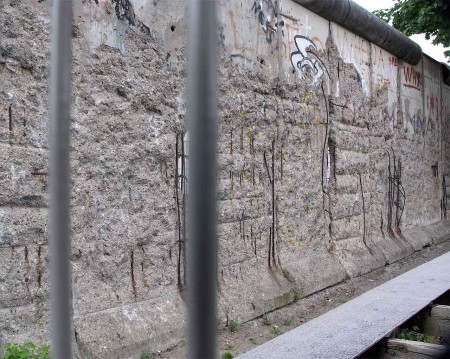 I can remember watching the TV with tears streaming down our faces as we saw Berliners pounding away at the Wall with anything that came to hand.
What a time!
In the American mind the focus of unease was Checkpoint Charlie: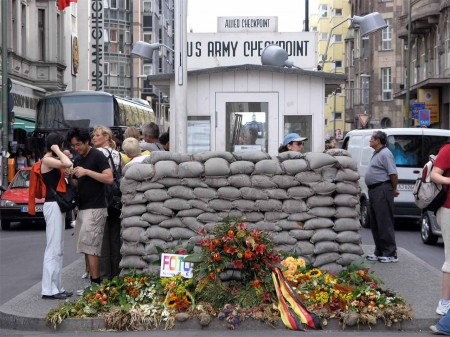 There is an excellent Checkpoint Charlie Museum nearby. I highly recommend it.
And what would a visit to Berlin be without seeing a hopped-up Trabant: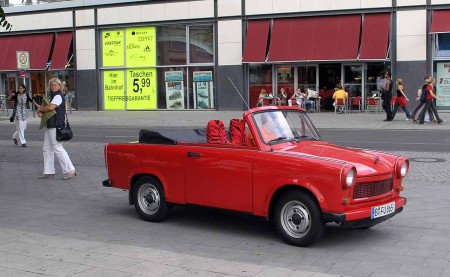 I don't remember what this statue was all about, but I do recall that I liked it, so I'll show it to you: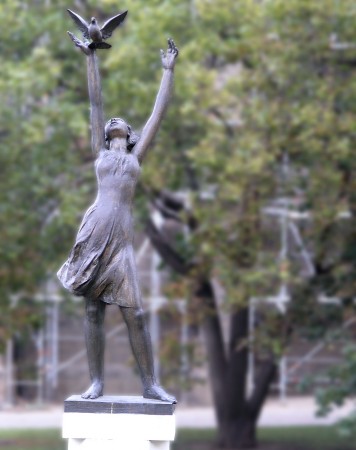 I didn't like the distracting scaffolding in the background, so I made it go away: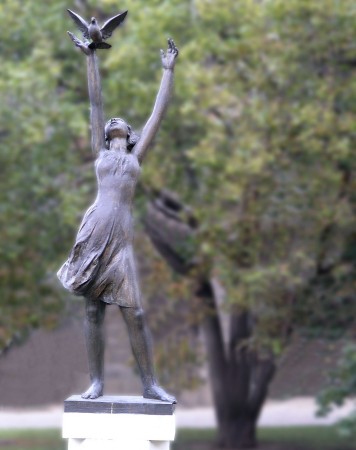 You can always tell when I'm having an impossible day. I throw a bunch of photos at you with little comment.
It is the thinking and the writing that sometimes take more time than I can give, but I'm not going to cheat myself by skipping a day just because it's been hectic.
I must do this. It's becoming an obsession.
Robot blogger.
Tags:
berlin
,
brandenburg gate
,
checkpoint charlie
,
dove
,
horse
,
mcdonalds
,
statue
,
the wall
,
trabant
,
walmart