Posted in
Mixed Nuts
,
Opinions
on November 15th, 2008 by MadDog
When I travel back to North America one of the most common questions I hear is, "What do you eat in Papua New Guinea." That's when it's nice to have photos of the market.
I enjoy going to the market. Sometimes I actually buy things.
Usually, however, it's to see what's going one and take some photos.
How about some nice, stinky smoked tuna heads? Or, if you can't afford a head, maybe a tail will do: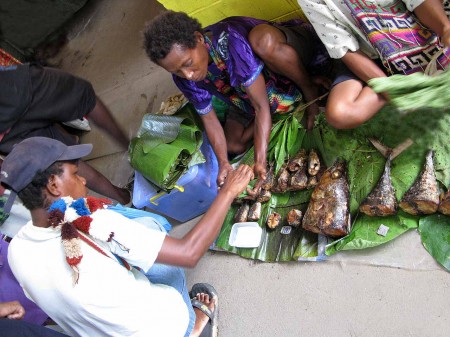 If you're making a stew, some carrots will do:
The colours are sumptuous at the market and the light coming through the trees plays wonderful tricks. These tomatoes are every bit as tasty as they look: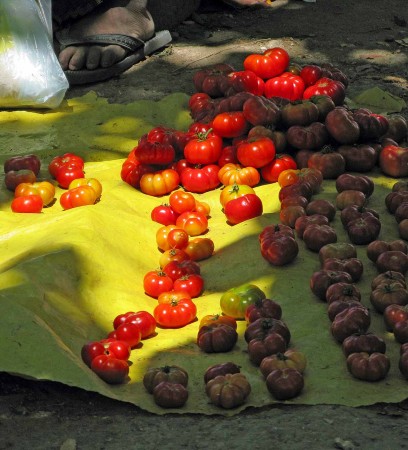 Maybe you've never tasted a sugar fruit. They are like passionfruit, but sweeter. The flavour is very yummy and aromatic, but the seeds are very crunchy. The flesh is very . . . I can only think of the word slimy to describe it. The combination of the gooey, slick flesh and the crunchy seeds takes a bit of getting-used-to. Think of bits of broken glass in gelatine: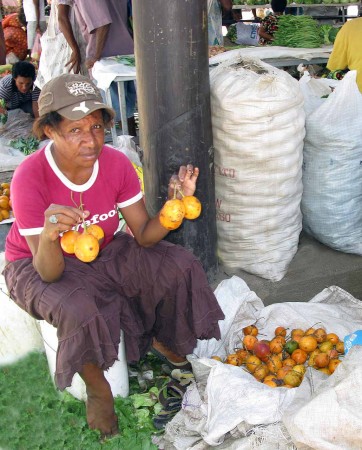 Here we have sugarcane, bananas, green coconuts, and a big papaya: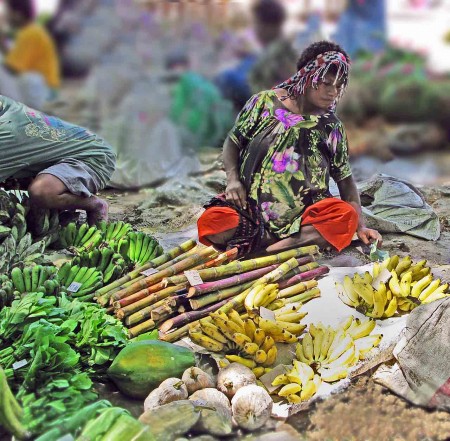 You only need take a few things to the market for a pleasant hour or so. Take coins and small banknotes – they usually don't have change. Take your camera. And don't forget to bring your smile.
You'll need it.
Tags:
bananas
,
carrots
,
market
,
smoked fish
,
sugar cane
,
sugarfruit
,
tomatoes