Posted in
Mixed Nuts
,
Under the Sea
on December 28th, 2008 by MadDog
It's always a complement when someone asks to use one of my photos for a web site.
Marc Levenson of Reefkeeping – An Online Magazine for the Marine Aquarist did a nice job with one of my Christmas Tree Worm shots.
I take the liberty of showing you the cover here: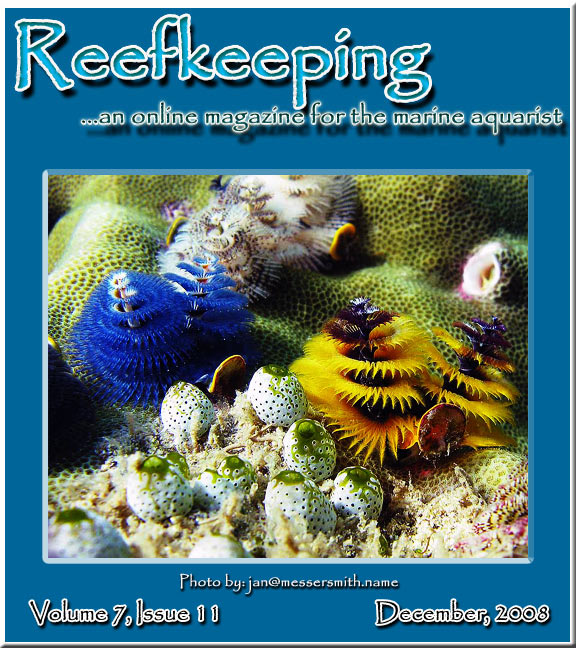 Click on the image to see what he did. After the first click on the photo at the centre, you'll get a nice Christmas surprise.
Thanks, Marc.
Have a look inside the magazine while you're there. It's chock full of beautiful photography and valuable information for anyone interested in keeping a saltwater tank.
Tags:
christmas tree worm
,
mark levenson
,
reefkeeping