Posted in
Mixed Nuts
on May 11th, 2010 by MadDog
Today I shall begin with the beginning and end with the end and skip all of the boring stuff in the middle. I'm talking about my work day, of course. I usually awake between 05:00 and 05:30 and try to get the computer turned on and start working before Eunie rises at 06:00 for her breakfast and an hour of reading. I have to keep running to the front door if there is anything interesting developing in the sky to catch the ten minute window for a decent sunrise.
This morning the sky looked chaotic. I was hoping it was not a portent of the day to come:

I had a little hurry-up in the house to catch up with Eunie, who was eager to get into town for her aquarobics on a sunny morning.
I did have to pause in the front yard for this image of Kar Kar Island sticking its dangerous head up over the horizon. I hope this baby never blows: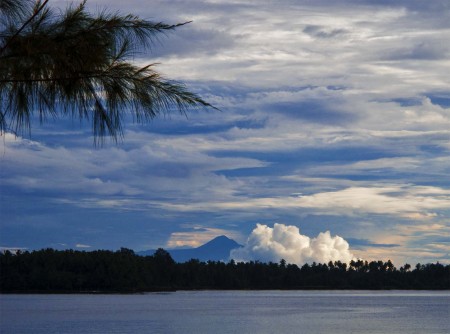 Nothing untoward happened on the way to town, no drunks staggering out in front of the car, nobody throwing rocks at our new Nissan Navara (more to come on that later).
I had to turn off on Coronation Drive for a quick shot over Astrolabe Bay including Coconut Point: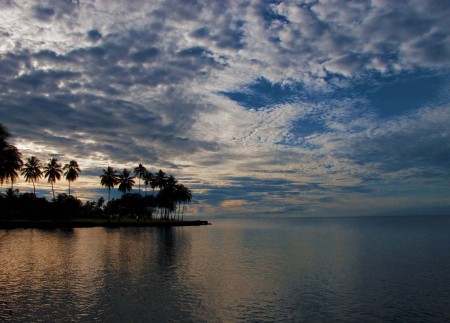 It seems that the sky was out to impress me. It was doing a fairly good job.
Just before the Coastwatchers Monument, I got another blast of beauty: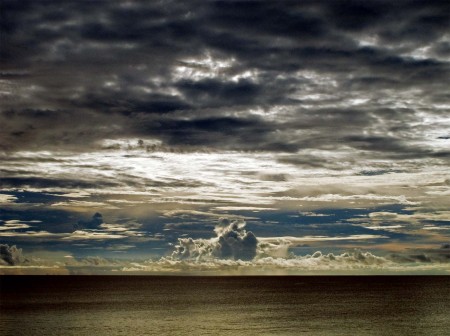 Okay, now I was set for the day. Time to focus on work for a while.
Now I skip over the boring part.
Since Eunie is helping out at the Madang Lodge and Restaurant for a while, we needed to stop there for a while on the way home. I always take advantage of this time to browse on the orchids. They are delicious: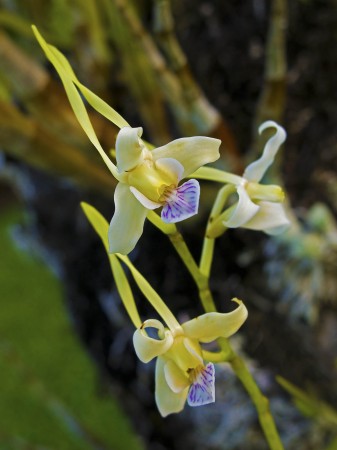 The ones above remind me of the mating displays of some of the birds of paradise. They spread their wings and vibrate their tails. Hey, that just gave me an idea for a new dance craze. "Yeah, baby! Do da Bird o' Paradise! Spread yo' wings an' vibrate yo' tail!" Never mind. It's nearly noon. My blood sugar is getting low. I feel dizzy.
This one is called, "Come on, Baby. Let's do the Twist":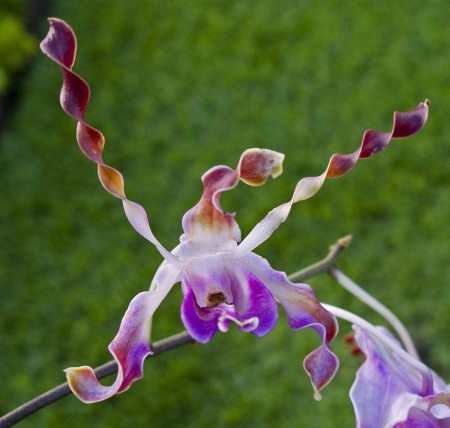 No, that won't work. Somebody already took that one, Chubby Checker, to be exact.
This is the kind that we would buy for the girls when I was in high-school if we wanted to encourage them to feel generous after the dance: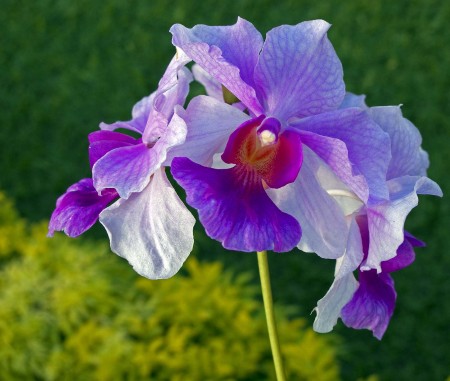 Which was always! Dweebs and nerds bought wrist corsages for their dates, because they were too shy to pin one on the bosom.
I preferred the full-pinning ceremony.
Tags:
astrolabe bay
,
coconut point
,
corsage
,
corsages
,
kar kar island
,
orchid
,
orchids