Posted in
On Tthe Road
,
Photography Boot Camp
,
Photography Tricks
on March 18th, 2011 by MadDog
For the last few days I've been passing on a bit of knowledge about photography to five women who were eager students. It's been fun. We've covered some of the basics. We started off with The Exposure Triangle, some basic relationships which every photographer who is serious about images needs to know.
Some interesting questions were posed. How do I get the bird on the fence to be in focus while the background is blurred? How do I do macro photography? It's amazing how many of these mysteries can be cleared up in a few hours of study and practice.
Since I'm leaving tomorrow morning, today was graduation day. I asked each of my friends to give me two images which they like to put here on MPBM. I'll show them in alphabetical order. They are all interesting images and all illustrate that the material was well learned.
Here is Ali's "Reflection":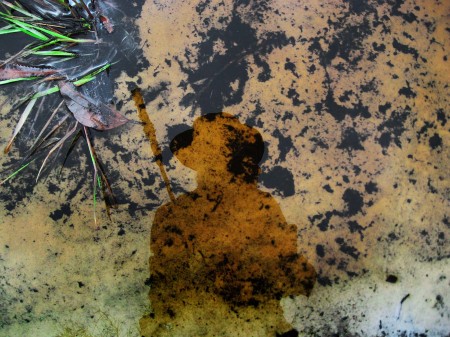 Ali's images lean toward the abstract, something which I like.
In "Impression" Ali shows that she has the basics of macro photography figured out: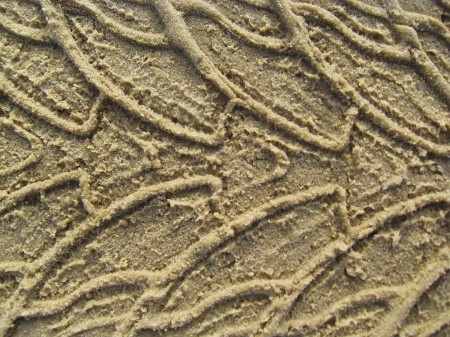 She's currently hampered by a camera which has limited manual controls and tries to figure out everything for her.
This image, Jann's "Banksia", is nicely composed and very pleasing: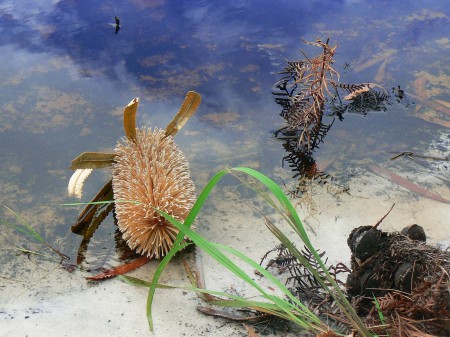 She did a good job of capturing the sky reflected in the water.
And Jann has certainly learned to do macro: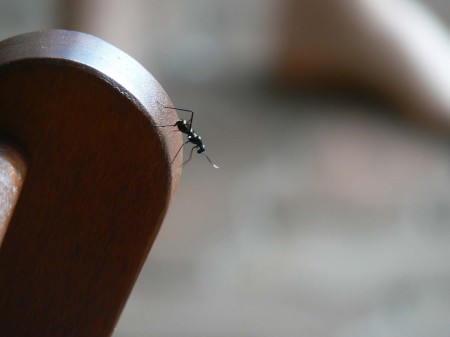 There is the slightest hint of motion blur in the enlarged image. Jann knows that a faster shutter speed would have fixed this. The composition here is good, also. Nice use of negative space and the subject is off-centre enough to add interest. The image has a voice. The ant is asking, "Where to now?"
I like the composition here in Martina's "Man and Nature":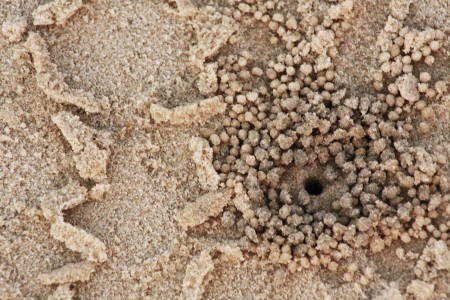 It's a clever image.
Martina has also learned her lessons well in the area of depth of field: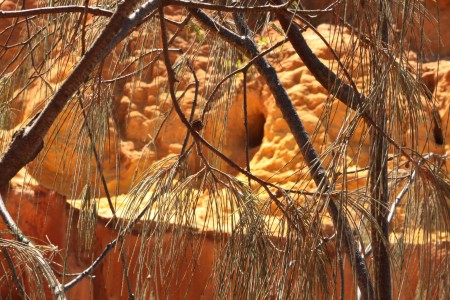 She now knows how to make the foreground of the image sharp while blurring the distant objects.
Most cameras will not expose this scene correctly. The clouds will be blocked to white and have little detail. In "On the Beach" Narelle has demonstrated that she can whip her camera into doing her will: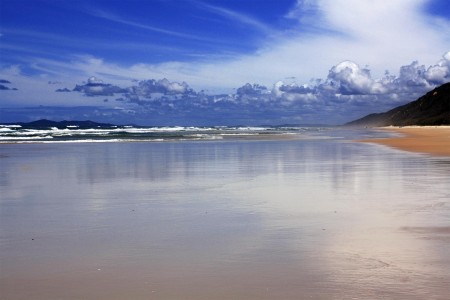 Good on ya', Narelle.
Here in "Teewah" Narelle again demonstrates correct exposure: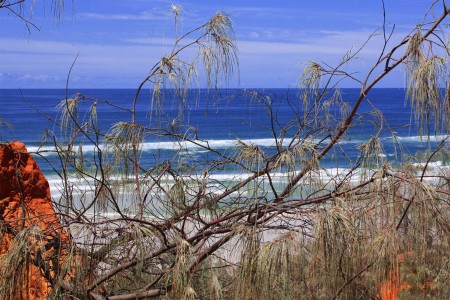 All of the students learned more than I had hoped. What started as a lark ended up being more work than I had anticipated. My abilities to pass on my knowledge improve each time I work with students. I've pretty much learned what they will ask and have already figured out easy to understand explanations.
Val has long been a deft hand with macro. She's captured many fine images of the tiny stuff. Here in "Magic Mushrooms" she shows that she can handle difficult situations. The light level here was very low. It required some jiggling of controls to get the shot. Most casual photographers never figure this out: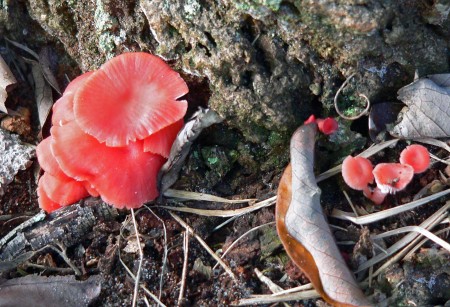 Of course, most don't need to, because they are never much interested in standing on their heads in near dark to get an interesting shot.
Here in "Coloured Sands" Val demonstrates a very conventional shot well exposed and nicely framed: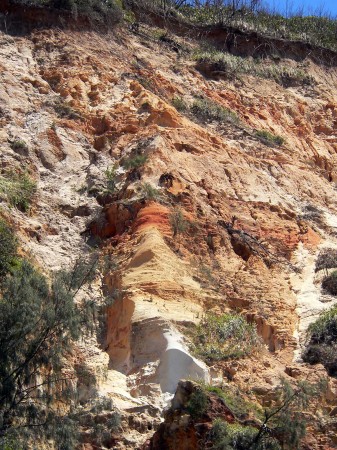 Val is one of those people who can truthfully say, "I've been everywhere, man!" She's traveled around the world and is off once again in a short while – this time to Nepal. I'm jealous.
I'm quite happy with the work and progress of these five friends. I find teaching fun and I'm pretty patient. I kept having to remind them that there are no stupid questions.
There are only stupid answers.
Tags:
coloured sand
,
depth of field
,
exposure triangle
,
photography
,
teewah
,
val jerram