Posted in
Humor
,
Under the Sea
on October 16th, 2009 by MadDog
The Beatles song, Come Together has been wafting around in my head this morning. I'll tell you why in a little while. First I'll show you an amusing sunrise at our house this morning: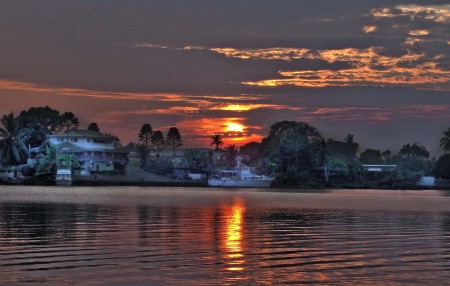 I massaged this image rather brutally, because I was trying for something a little surreal. As you can see, the lighting effect on the fore shore is improbable. I'm calling it Ghost Harbour. I'm pretending it's sunset, because that makes it creepier.
And now I'll explain the teaser. Have a look at this critter: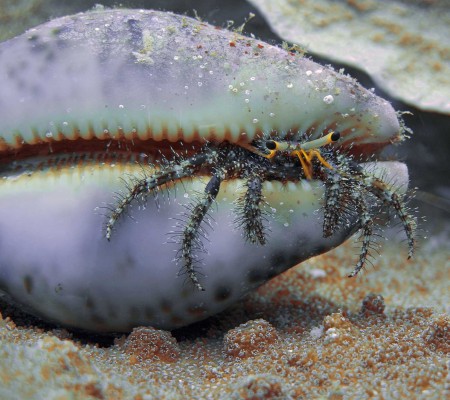 It's a Hermit Crab, some species of Dardanus; I can't tell which. It was as I was working on this image that the spooky Beatles lyrics and tune began to insinuate themselves on my stream of consciousness.
Here come old flattop, he come groov'n up slowly
He got joo-joo eyeball, he one holy roller
He got hair – down – to his knee
Got to be a joker he just do what he please
Is it any wonder that I'm barely in control? I can still sing this song from memory, beginning to end. I haven't a clue what it means. To us, at the time, it was just another fab from the Fab Four. Whenever I hear it, even today, I cannot help closing my eyes, tilting my head back, and getting into that pleasantly numb groove. And, of course, singing along in a gravelly nasal baritone.
Okay, enough of that frivolity.
Here is something that you don't see every day. It's a nudibranch with the fetchingly obnoxious name of Notodoris Minor. I don't know why it's called minor, because, by nudibranch standards, it's huge – about 7cm for this one: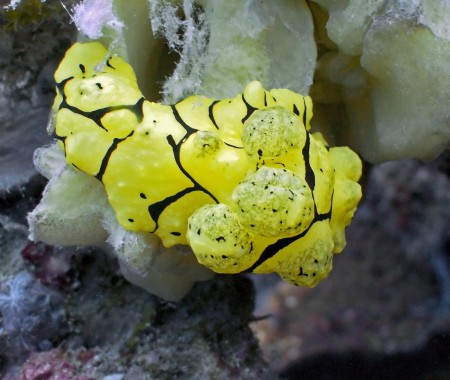 You can see these things from an incredible distance, because they are so bright.
While we're on yellow, here is a Feather Star (Comantheria schlegeli):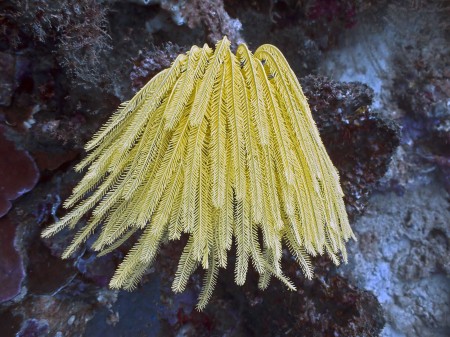 These shots all came from the dive last Saturday at Planet Rock. I had shots from that dive yesterday and I'll have more tomorrow.
This is a close up shot of the same Anthea species that you saw yesterday with Pascal Michon in the background. It's devilishly difficult to tell which species of Anthea that you are looking at unless you can get a close-up shot of an individual, a very difficult task. So many of them look very similar that I usually just lump them all together: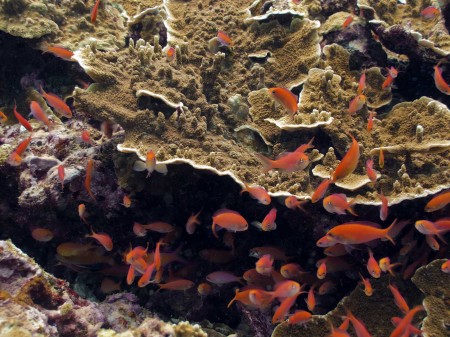 Some things I never tire of seeing.
Tags:
anthea
,
beatles
,
comantheria schlegeli
,
come together
,
dardanus
,
Feather Star
,
hermit crab
,
notodoris minor
,
nudibranch
,
planet rock
,
sunrise
,
the beatles