Posted in
On Tthe Road
on May 22nd, 2009 by MadDog
We leave Hamilton tomorrow. My old friend Georges Carillet – I'm sure that he's reading this – would say that I've crossed over to the dark side again. Moody and dark, that's me. It will be at least three more years before I see my son, Hans, his precious wife, Tamara – the daughter that I never had, and my darling granddaughters, Pippa and Audrey.
A couple of days ago Eunie and I went over to Tamara's brother's house for a little family dinner and a few beers. I got all moody and went out the the tracks behind Joel's house just at the base of the Niagara Escarpment. Of course, I brought my camera along. Little whispers were just beyond my hearing.  I wanted to see if I could discern what they were saying to me. I often hear through my eyes.
Is this a separation from something or a rejoining to something else? Or, is it both: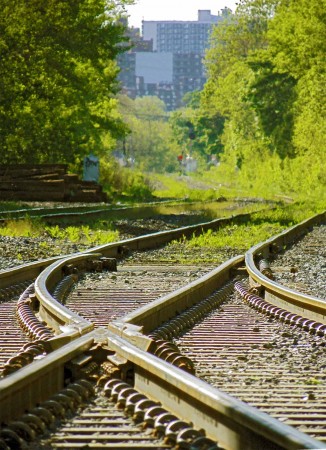 No matter. If you're making a crossing, best look both ways: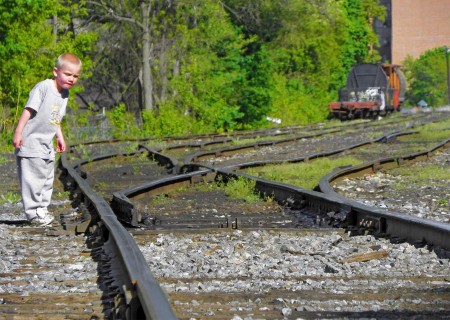 Choosing not to cross at all isn't an option: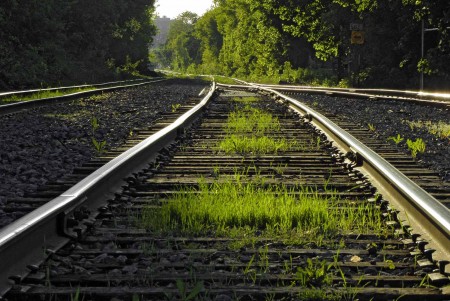 Never mind. I've never been very interested in staying on the tracks. Crossing back an forth is more exciting.
If you're making a crossing, take a friend: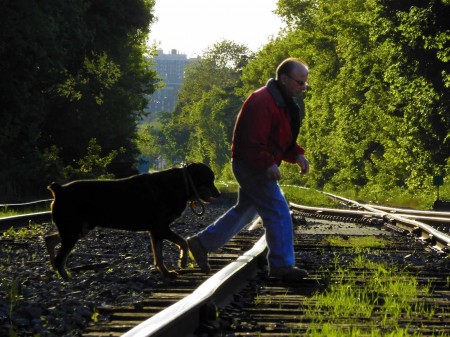 If you're taking a friend with you, make sure that he remembers to bring the beer: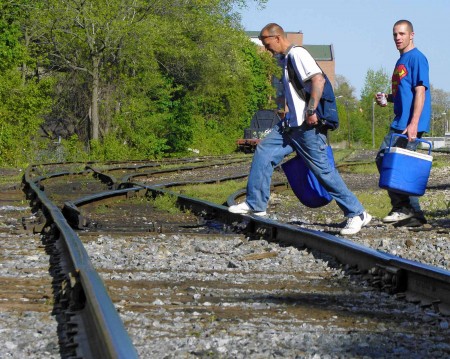 Life's full of crossings.
This is just another one.
Tags:
crossings
,
hamilton ontario
,
railroad tracks