Posted in
At Sea
,
Mixed Nuts
on August 28th, 2009 by MadDog
Well, everybody has heard the old joke that a boat is simply a hole in the water into which you throw money. As you can see from the looks of Faded Glory, I don't toss a lot of our scarce cash her way. It's been fifteen years since she's been painted, and she shows it. She is, however, sturdy beyond belief, having recently survived an entire coconut tree falling on her bow. It bent the sun deck down a bit on the starboard side and broke the railing. Maybe someday I'll get it fixed.
She was carrying about a hundred kilos of barnacles on her bottom and would barely get up on a plane. Since I had no money to get her slipped, we waited until high tide, jammed a bunch of old tyres under her stern and waited for low tide in the morning. This is how she looked at about 06:15 just before I got to work changing the sonar transducer, another job that's been waiting until we could get that area of the boat out of the water.
She's all scraped now, except where the tyres were. I'll do that bit when I have my dive gear on tomorrow: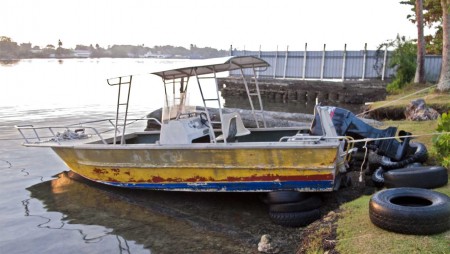 You might like to see the logo that we put on our t-shirts: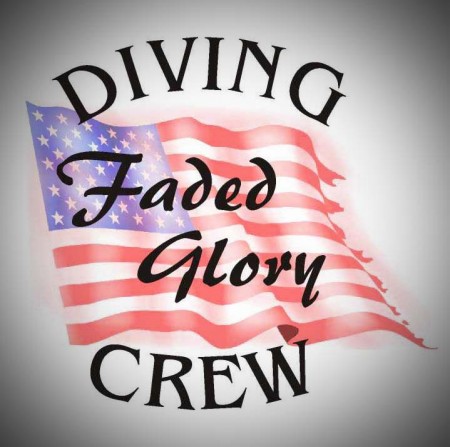 You'll note that I'm rambling more than usual today. I had no time to prepare for a post today, so I'm faking it as best I can. I've gotten quite interested in feather-duster worms lately. I only recently realised how beautiful they are: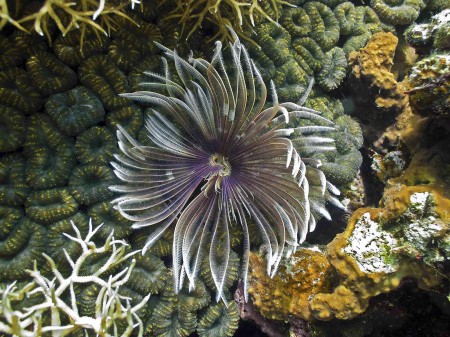 I haven't thrown any sunrises at you for a few days, so I'll play catch-up with a few from the last week or so. I don't think that I've shown any of these before. This one is a three-frame panorama. The water looks as if it were a very long exposure, but that morning it really was that glassy smooth:

This one is from this morning just before I began working on Faded Glory: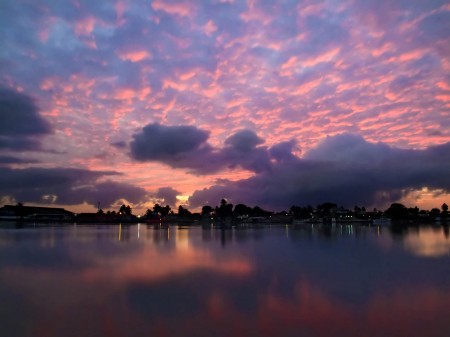 Here is one from a few days ago. The colours were very strange that morning: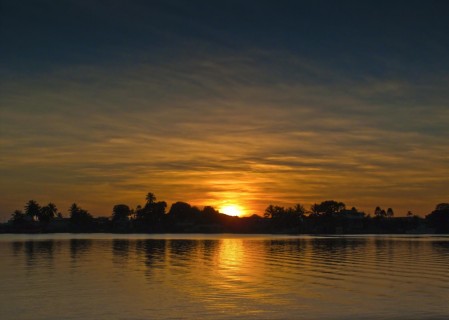 I call this one the Ray Charles Sunrise (it's okay to groan now):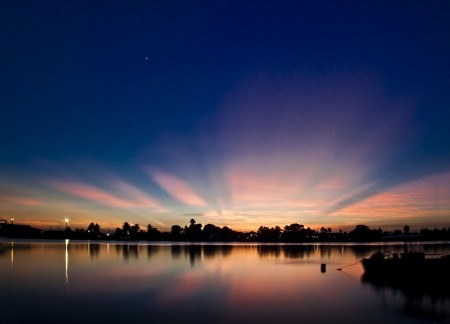 And, that's all that I can manage for today. Tomorrow is dive day (Saturday) and I have guests coming from Port Moresby for our first Bed and Breakfast experiment. I'll let you know how it turns out.
Tags:
faded glory
,
feather duster worm
,
sunrise