Posted in
Mixed Nuts
on December 12th, 2008 by MadDog
How many people enjoy driving to work each day?
Come with me. It's only about fifteen minutes. I'll show you the scenes that I see every day on my way to the office.
A few minutes from my house, as soon as I get off the dirt road, I hit the Airport Road on my way to town. On a good day, I can see the mountains between the trees lining the road. The shadows of the morning sun paint interesting patterns on the tarmac: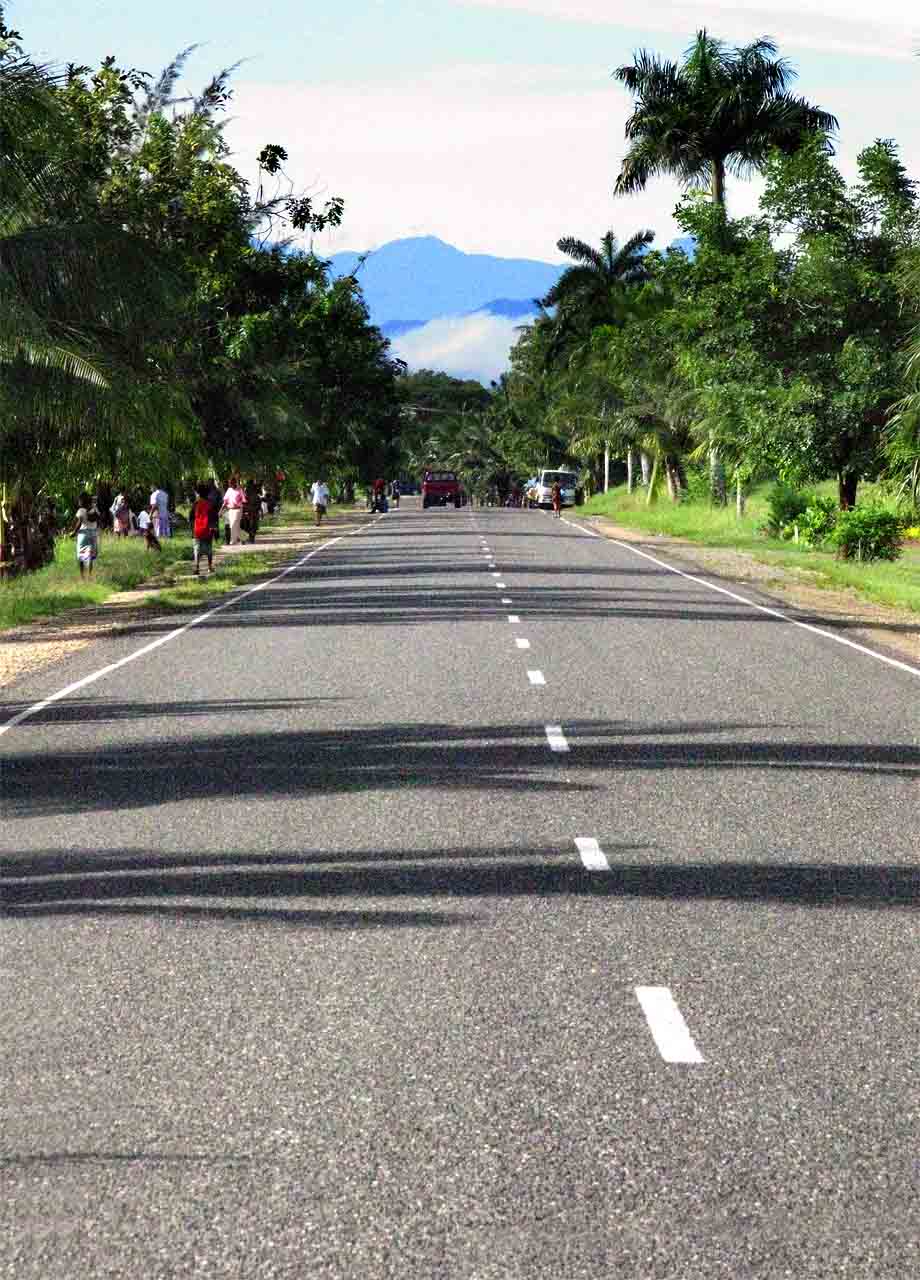 Turning onto Coronation Drive for the scenic route, I can see the Finisterre Mountains across Astrolabe Bay through the coconut trees: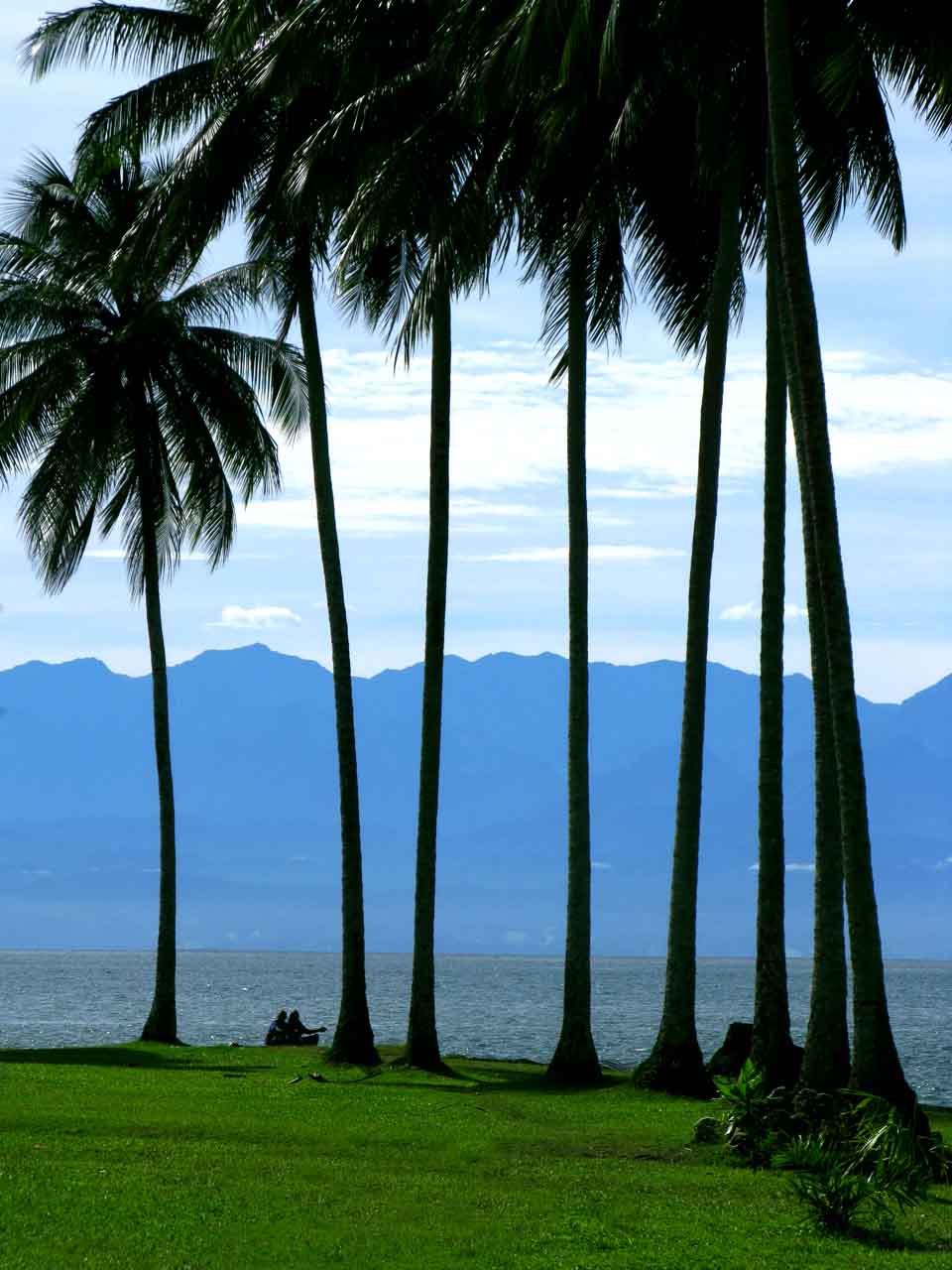 A minute further and I've reached Machinegun Point: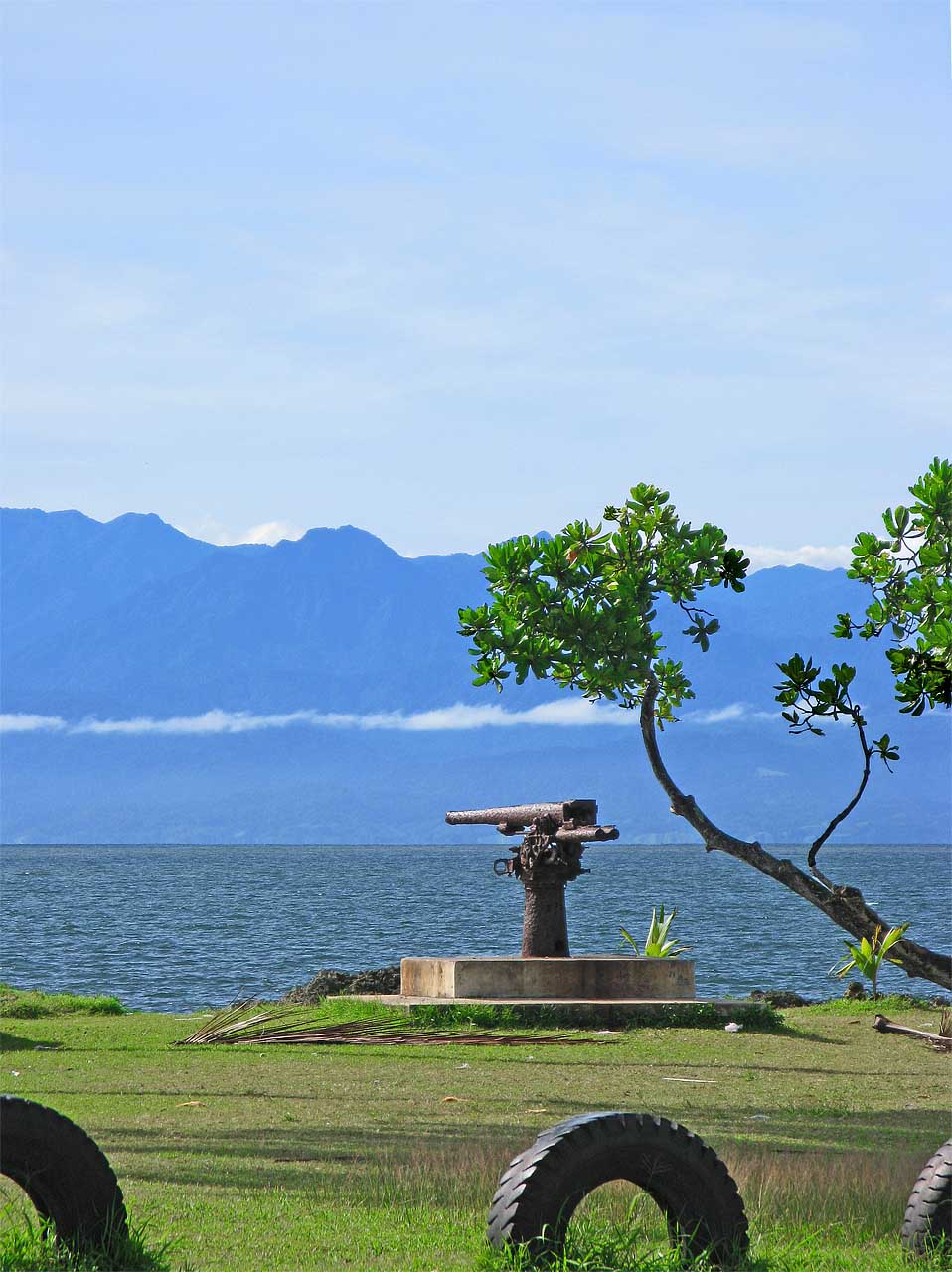 Around the curve at the end of the golf course, I can get out of the car and shoot back towards the Madang Country Club: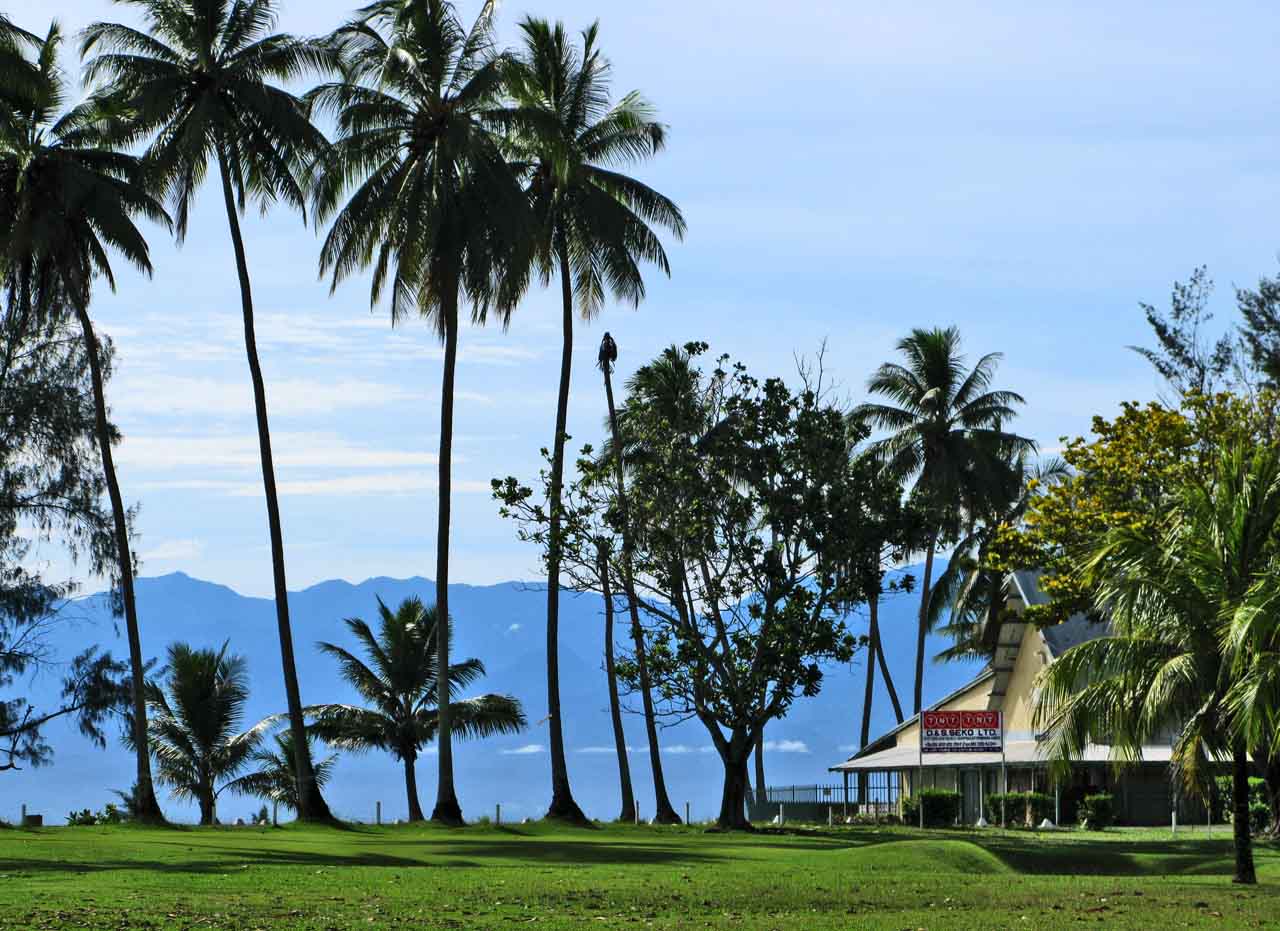 If I turn the other way, I catch the top of the Coastwatcher's Monument over the tops of the trees. This is Madang's most iconic landmark: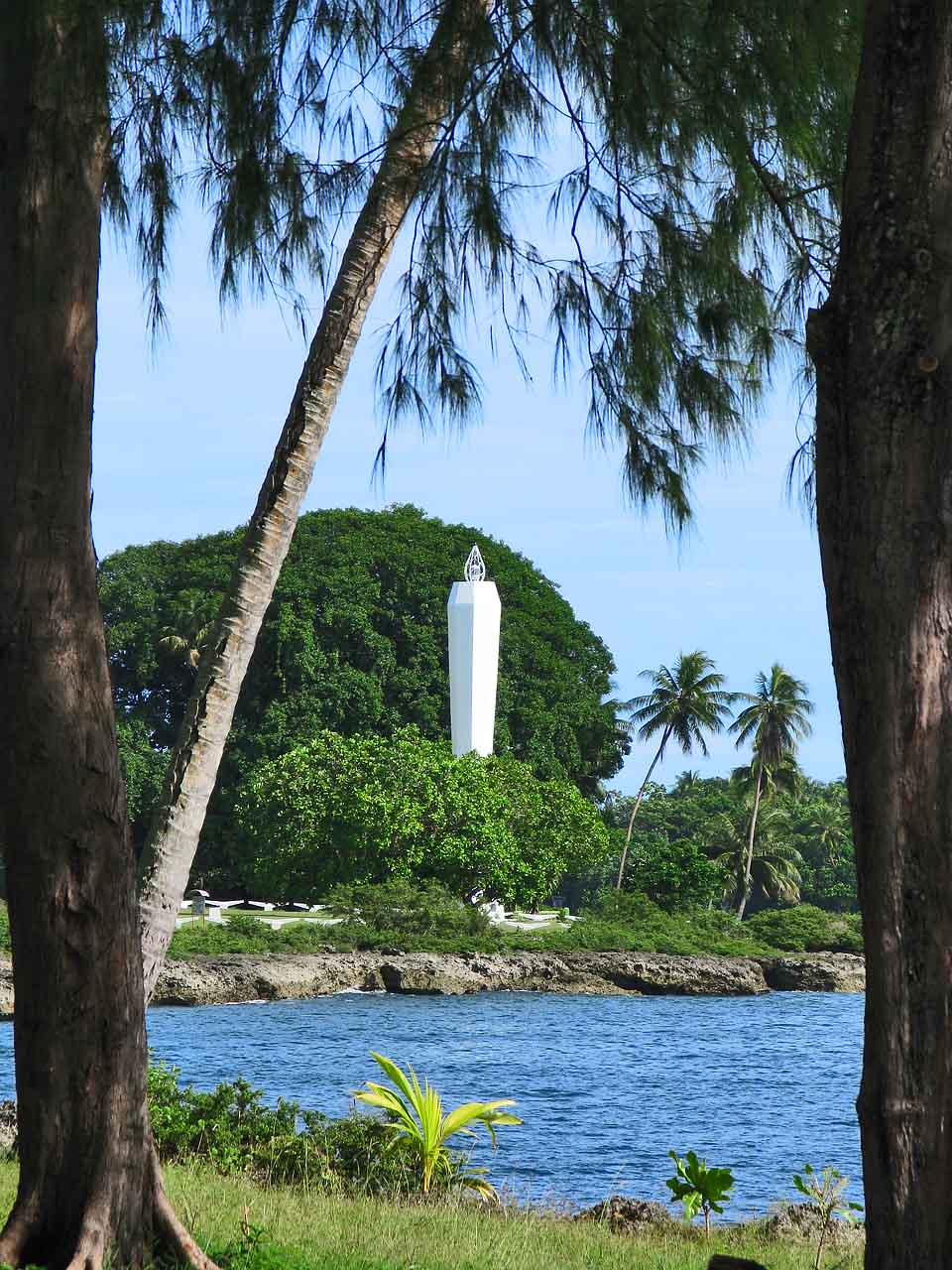 Finally, in front of the Memorial Lutheran Church, I can shoot out across the inlet to Karkar Island about seventy kliks away: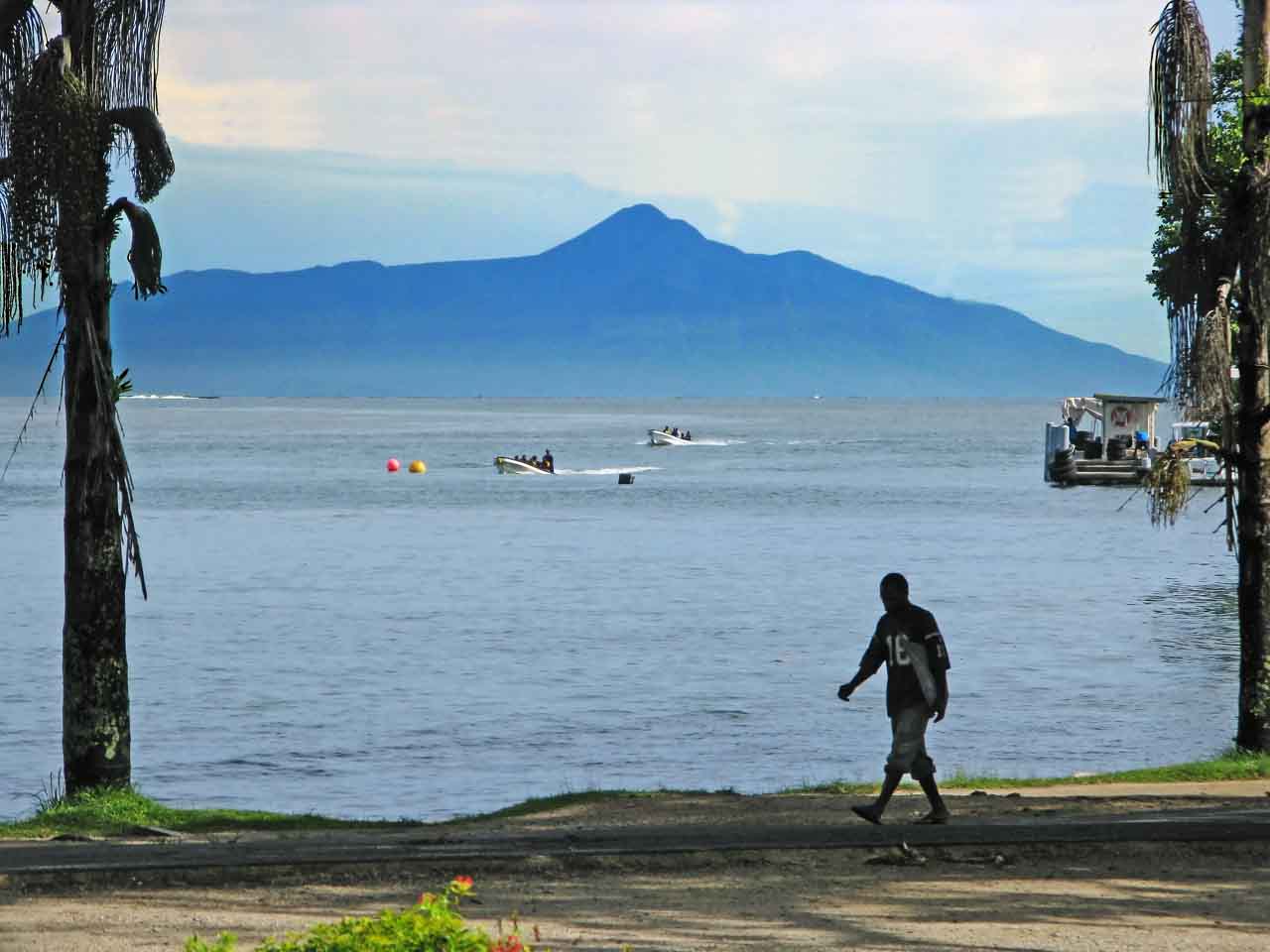 It's a comfort each morning to know that no matter what kind of mess I find waiting for me at the office, at least I know that I will have a peaceful, untroubled, and beautiful experience getting there.
Tags:
coastwatcher's monument
,
finisterre mountains
,
karkar island
,
machinegun point
,
madang country club