Posted in
Photography Tricks
on January 8th, 2009 by MadDog
Crazy things are happening on Madang – Ples Bilong Mi. The look of the site will be changing day-by-day for a while. Semper Fi Web Designs and I are fiddling and scripting daily to get everything perfect.
I'm still unhappy with some of the colours, especially in the text. It's devilishly difficult to find in the computer code where all the various colours come from unless it's something you do daily. I'm still poking around in the code to pretty everything up the way I like.
Still, life goes on.
I woke up to a fine sunrise this morning; let me share it with you:

On the way to work I saw our tugboat out in
Astrolabe Bay
. The
Finisterre Mountains
were stunning in the background. The colours were too muted for my whimsical eyes, so I blasted them up to the level of surrealism. It's beginning to take on a Warhol look: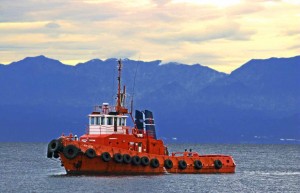 Not satisfied with that silliness, I tried a new filter. It's called
Redfield Fractalius
. It's a little pricey for a filter (about US$40), but I may spring for it. In this image, it has made the tugboat look as if it's about to be consumed by a tsunami: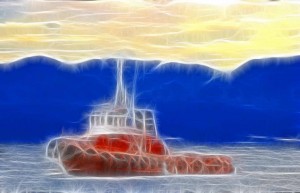 Never missing a chance to get my own image burned into your retinas (egotism is such a useful thing for filling up blog space), I massaged a photo taken by Eunie many, many years ago with the Fractalius filter: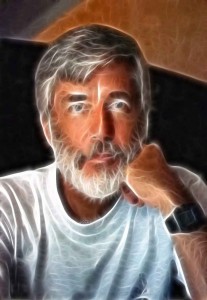 Truth is: I never looked so good.
Stay tuned. Some fresh new things are coming your way. I'm finding some über-cool new media gizmos with which I hope to amuse you.
Tags:
finisterre mountains
,
fractalius
,
photoshop
,
sunrise
,
tugboat