Posted in
Humor
on December 10th, 2008 by MadDog
This morning I woke up at 05:00. That's army-speak for five in the morning. I never used to see the world at that useless time of the day. I liked it better that way. But, when we got a new puppy a few years ago, it was my job to get up in the morning when she started whining. I got stuck with that job because I bungled the task of getting Eunie to agree to take care of the puppy's needs in the evening. It seems that there was to be a quid pro quo. Ah, well. I've been an early riser ever since, much to my dissatisfaction.
Anyway, I was up at five and when I turned on the little light next to the computer, I noticed some shmutz on the floor with a bunch of little ants around it.
Naturally, I took a picture of it: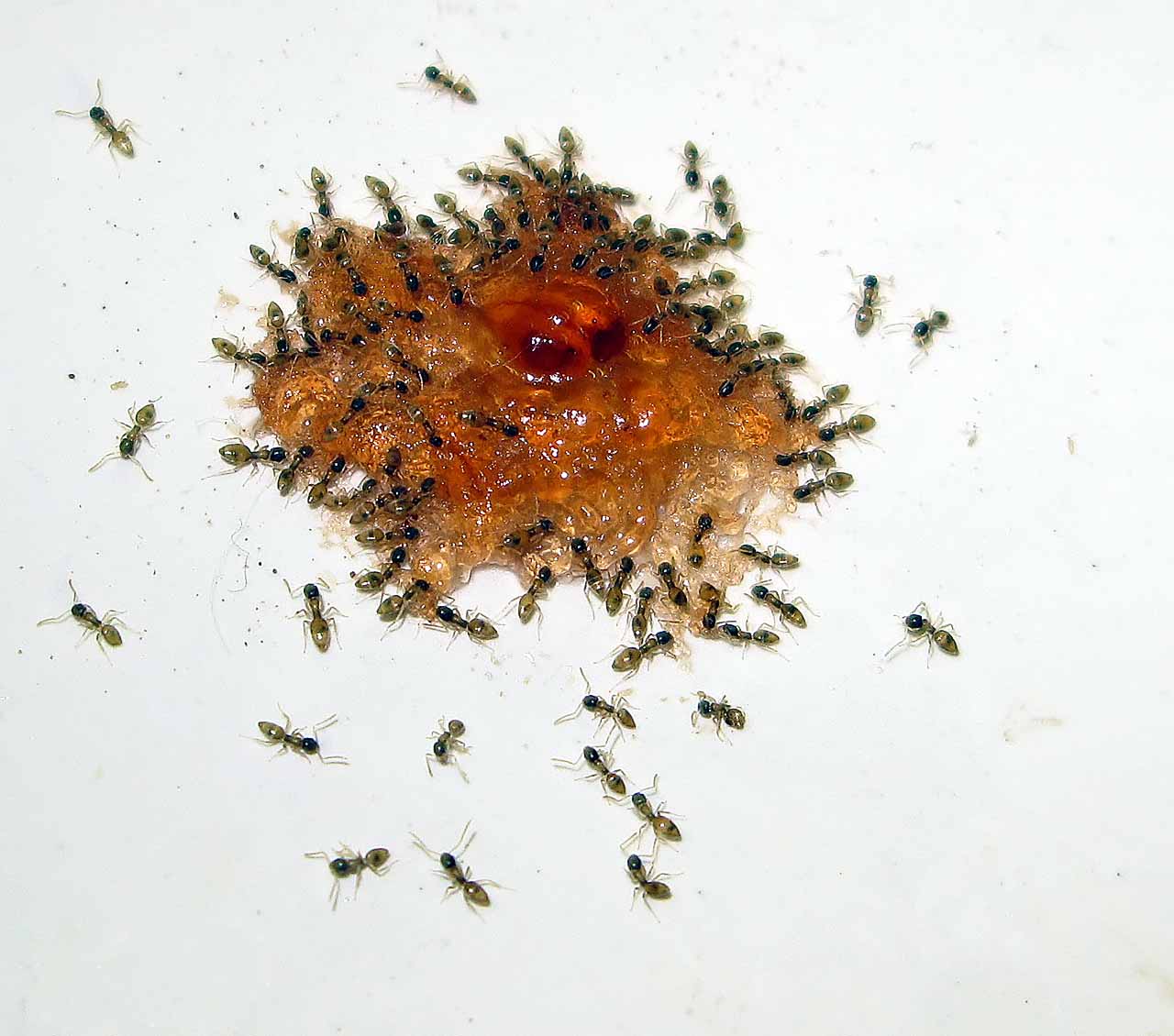 Then, I started giggling (five in the morning, remember?) about the word shmutz and how easily it came to me. It's Yiddish, of course. I have no Jewish ancestry that I know of. However, I have had many Jewish friends over the decades, and I've watched a lot of movies and TV. It's something that one simply picks up along the way.
Shmutz is a little mess. It's not serious. You just clean it up and go about your business. A car wreck is not shmutz. A bird dropping on your hat; that's shmutz.
Many Yiddish words sound naturally funny to native English speakers. When I was studying linguistics at college, we once discussed words that are naturally funny and why they are funny.
Some of it is context and reference (usually in lower humor). But, the funniest words are those that simply sound funny. Words with the sounds of k, t, and p are particularly funny . . . pickle, cupcake, tickle, and pratfall (funny sounds and reference on that one) are examples. I found an interesting site purporting to define one hundred of the funniest words in English. It's a good start. Personally, I'd add a few and remove some.
Then I found another site that I like better – The Yiddish Handbook – Forty Words You Should Know. To my utter surprise, I knew thirty-one of them.
So, the next time I shlep some shmutz out to the rubbish mumbling, "Feh! Feh!" like a meshugener and fall on my tuches and exclaim, "Oy ve!" my baleboste will plotz and kvetsh at me, screeching "Klutz! Shlemiel! You're such a schlimazel! I married a goy and got a shmendrik who's gornisht helfin." But then, in a bissel, she'll come out and we'll schmooze and get all schmaltzy and she'll do her shtick to avoid tsuris.
Such is life.
(Apologies to Yiddish speakers everywhere for so cruelly mistreating your extremely interesting language.)
Tags:
ants
,
funny words
,
language
,
linguistics
,
shmutz
,
yiddish