Posted in
Mixed Nuts
,
Photography Tricks
on December 9th, 2008 by MadDog
After yesterday's gloomy post, I need a little respite from reality.
Kermit came to visit again yesterday evening. I don't know where he hangs out when he's not chowing down on bugs on our front veranda. It's one of his secrets.
Kermit also knows that I'm sitting on pins and needles waiting for Semper Fi Web Design to move Madang – Ples Bilong Mi to its new home. If you're seeing this, you're in the right spot temporarily. If you're not seeing it . . . well, there's no way I can know that, is there? So, it's one less thing.
Another of Kermit's secrets is where he goes during the daytime.
There's also the secret of why he always seems to be smiling: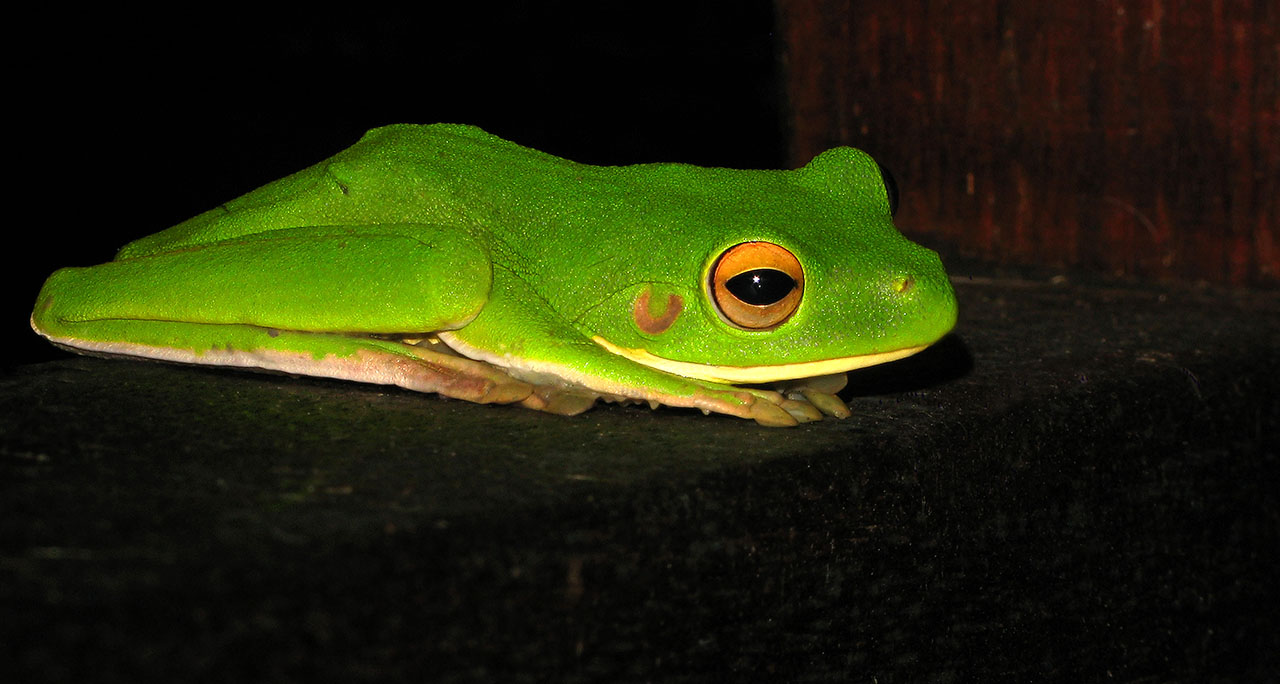 I can't help but think that it's a smirk. A smirk implies that someone knows something that you don't know.
I wondered how much I could make Kermit smile without having it end up looking like a complete fake: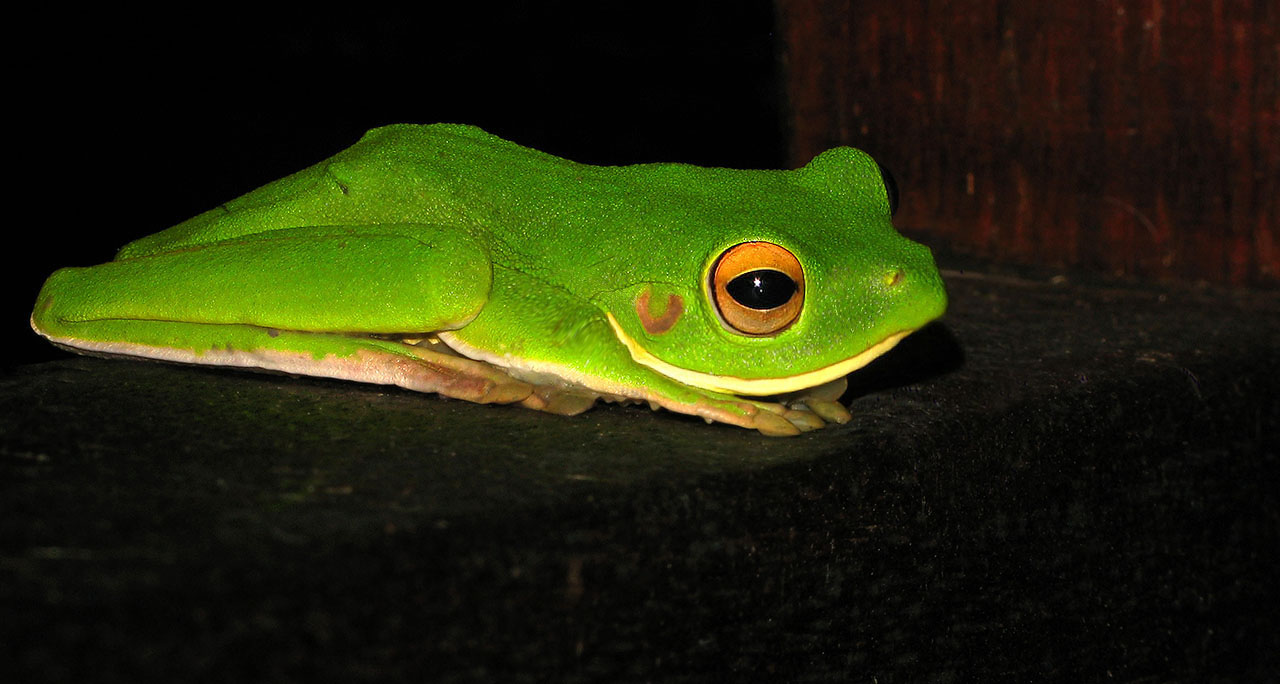 The Photoshop Liquefy Filter is a wonderful thing indeed. I was able to increase Kermit's grin and shorten his snout a little so that he looks much more like his namesake from Sesame Street.
You can probably tell by now that this post is a filler. It's fluff. It's a place holder.
If all goes well, we'll have a new home by tomorrow and there will be no further fooling around with Madang – Ples Bilong Mi's location.
It will be good to get back home.
Tags:
frog
,
green
,
kermit
,
sesame street