Posted in
At Sea
on August 29th, 2009 by MadDog
When we motored out on a pleasantly smooth Tab Anchorage on Saturday morning for our usual weekly dive, we didn't expect to see a huge Australian warship basking peacefully in the tropical sun. As we approached HMAS Kanimbla cautiously (they have guns), we were waiting to see if they would hail us away or simply start plugging Faded Glory full of holes. As it turned out, they were not very frightened of us, unlike the USS Peleliu which motored around miles out at sea rather than approach our sometimes testy shores: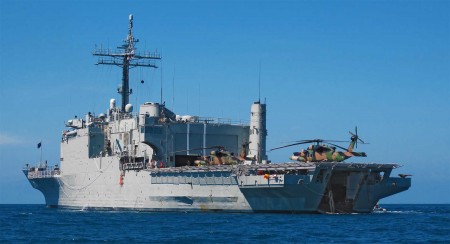 She looked very pretty, not to mention ready to fight.
And then, the toys came out. Here's a nice shot of water skiing with the Kanimbla in the background: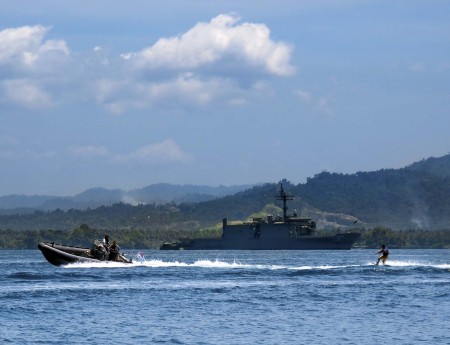 Kayakers were all over the place: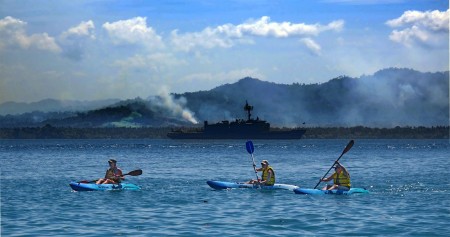 This landing craft came up to the shore of Pig Island and unloaded a huge gang of fun-seekers: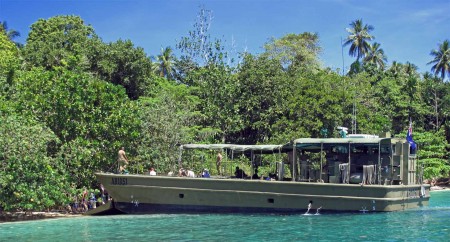 They dispersed quickly back into the bush and out into the water. I hope those who went bush had plenty of insect repellent. They have the most ferocious mosquitoes on Pig Island that I have ever seen: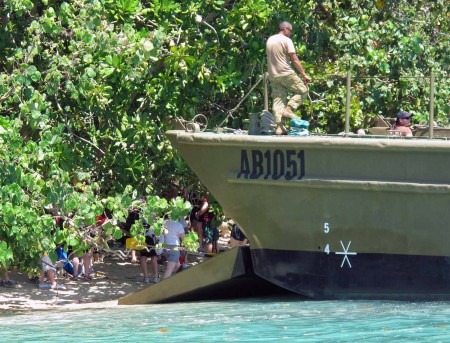 Ah, young Australian warriors. Aren't they the handsomest (and most beautiful) of all: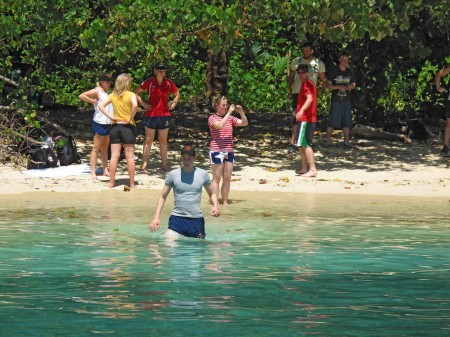 Not to mention the goofiest: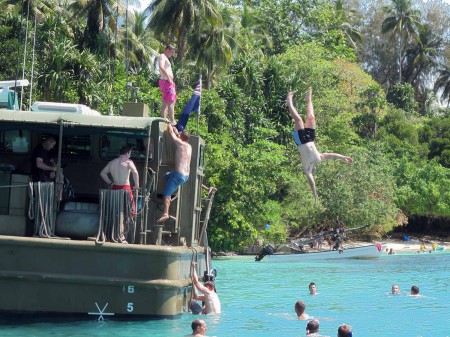 I took about fifty shot of kids (they all look like kids to me) diving off of the back of the landing craft: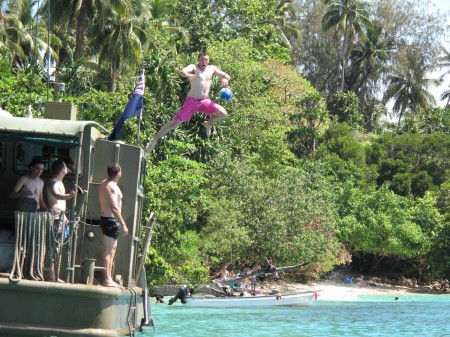 The fellow in the shot above caught the ball very nicely and made a respectable landing in the water.
Although they were not very communicative, we want to thank the crew for entertaining us ratty looking locals.
You can find a list of all Australian warships here.
Tags:
hmas kanimbla