Posted in
Opinions
on December 2nd, 2008 by MadDog
Here is a photo of the work in progress on the Modilon General Hospital Maternity Ward: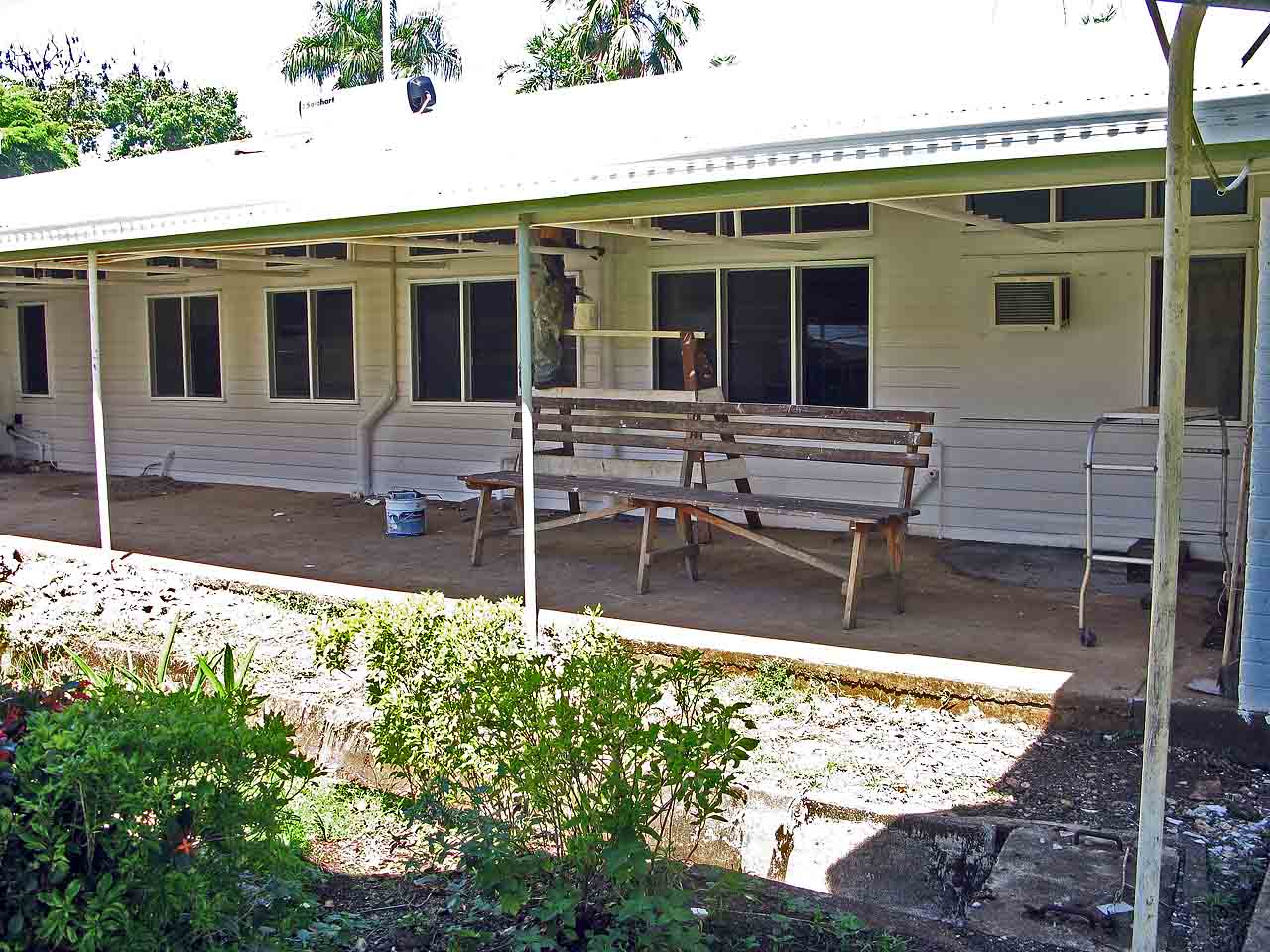 It's not a very good photo, but this post is not about fancy pictures.
I am much in favour of improvements to our health care system. The work above is a good example of that. However the interim arrangements for the care of mothers about to deliver their babies present some problems.
I couldn't tell it any better than I have in my letter to the Acting CEO of Modilong General Hospital:
DATE: 2 December 2008

TO: The Acting CEO
Modilon General Hospital
P. O. Box 2119
Madang

RE: Failure of ambulance service to provide transportation in an emergency.

At 03:00 Monday, 1 December 2008, I was awakened by my security guard who told me that there was a woman in front of my house who was about to give birth.

I called the hospital, explained that it was an emergency, and was told that the maternity ward was closed for six months and that the woman would have to go to Alexishafen or Yagam. They said that they would provide no transportation.

What I WAS NOT TOLD is that there are emergency facilities for birthing mothers at the Modilon General Hospital. As far as I am concerned, they lied to me.

While my wife was on the phone, she was told that she would be transferred to the ambulance driver. Nobody ever answered at that number.

The woman had arrived only that morning from Port Moresby and knew nothing about where she had to go or what facilities were available.

Because of the complete failure of the staff on duty to provide emergency transportation and care for the woman, I had to take her in my private car to Alexishafen. In doing so, I exposed the patient and myself to great risk. I have no medical training. I would therefore have been unable to assist her. I also exposed myself to the possibility of compensation demands in case something went wrong.

Judging from the sounds I heard coming from the area as I was walking to my car, I suspect that the woman gave birth within a few minutes of our arrival.

I consider the lack of proper judgment, the lying, the total unconcern for a suffering patient, and the complete failure of the staff on duty that morning to act in accordance with the principles of the medical profession to be sufficient grounds for an investigation of the matter. Furthermore, I expect to see an investigation and I wish to be informed of the results.

Thank you, and convey my thanks to Irene also for the support you both offered to me during our conversation this morning. I fully respect your professional courtesy and am satisfied that you will take action in this matter in accord with your good judgment.

With respect,
Jan Messersmith
I was treated with respect and obvious concern when I discussed the situation with the Acting CEO and her PR Officer Irene Silas. I have absolutely no argument with them.
However, as a firm believer in public shaming, I'm stating that I believe that the persons who showed such heartless unconcern for a sister in desperate need should be held accountable for their unprofessional and inhumane behavior.
UPDATE: No word on an investigation yet, but it's far too soon to expect anything. The good news is that the young mother was transferred to the Modilon General Hospital the following day and delivered her baby at about five o'clock in the afternoon. A long two days for her! Mom and baby are doing well. I'll not dwell on the irony that, after all the fuss of the night before, she was taken to the very place that I was told not to take her. So it goes.
Tags:
ambulance
,
hospital
,
maternity ward
,
modilon hospital
,
pregnant