Posted in
Mixed Nuts
on February 4th, 2009 by MadDog
When Nuria was here visiting her Spanish friends, her excitement about Madang was refreshing to us. I wrote about her dive on The Green Dragon here.
Nuria studied business at university. When she finished at uni, she got a job as an administrator, but did not like it. She told me that it didn't let her use her brain enough.
She shot off in a different direction when she decided to become an airline hostess – we call them "cabin attendants" now – what a silly change of terminology. "Host" or "hostess" carries dignity. "Cabin attendant" sounds like someone with the unfortunate job of hosing down washrooms – not that there's anything undignified about that. I'm not here to disrespect anybody's job.
She liked the flying, but she still wasn't getting her head involved enough. She seems to be a person who requires some serious challenges to be happy.
After five months of hostessing, she diverged again and trudged back to school to become a pilot. After two years of pilot training while still working as a hostess, she had to face three years of job searching to find a pilot's position. She told me that that period was very difficult for her.
Finally, all the study and hard work paid off – throwing in a pinch of luck. She got a job with Swiftair flying an Embraer-120 turboprop. Here's a photo of the plane: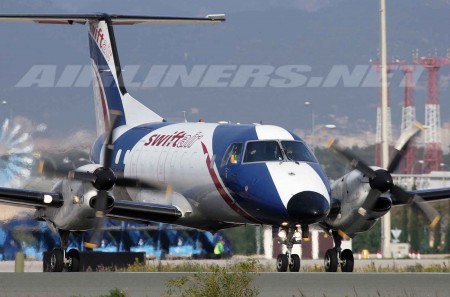 And here is Nuria in the cockpit at Palma de Mallorca: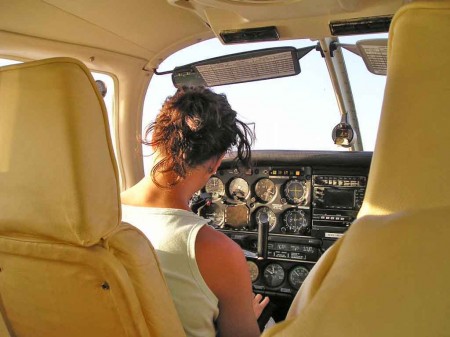 Nuria worked with Swiftair for two years.
Then, as she told me, she was "enormously lucky" to get a job flying the Airbus A320 for Vueling, an air cargo outfit. Here's a shot of the plane she flies: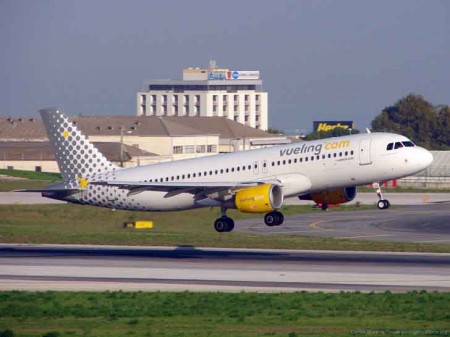 She told me that her job makes her "very happy." Here is a shot of Nuria in the cockpit of her Airbus: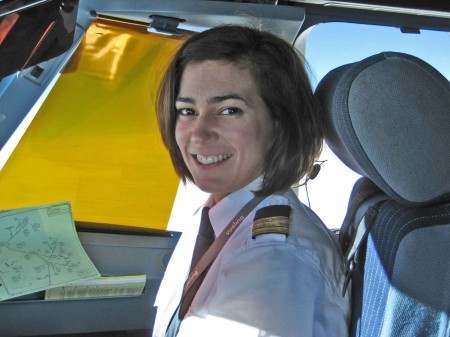 She certainly looks happy to me!
Tags:
airbus a320
,
Embraer 120
,
nuria defrancisco
,
palma de mallorca