Posted in
Mixed Nuts
,
On Tthe Road
on August 28th, 2010 by MadDog
Well, life's vicissitudes being what they are, we now find ourselves in Gympie, Australia a couple of months before we planned to be. We had planned to take a long-overdue holiday break in Australia for a few weeks later this year.
We are staying in the home of our long-time friend Val Jerram, whose name has appeared many times here on Madang – Ples Bilonng Mi before and is going to pop up more or less constantly in the misty future as we get treatment for Eunie's medical problems. Read to the end of the post for news about that.
Though I should have known that it would be so, if I had had the power to think of some of the less pressing matters other than those which are daily squashing my mind into a sort of pudding-like substance incapable of no higher functions than basic animal instincts, the most intense of which is at the present time stark fear, I would have realised that I was in for yet another treat – it is freezing cold here in Gympie!
Sorry about that last paragraph. I just wanted to see if I'm still capable of writing a reasonably long sentence that is comprehensible. Did I make it?  I can't tell.
Anyway, having missed several days of posting this month, I was determined to write, if for no other reason than to prove that my fingers still work. I ventured out into the freezing cold on Val's veranda and got a shot of this blackish bird pecking away at some undoubtedly tasty grub in this bare tree limb: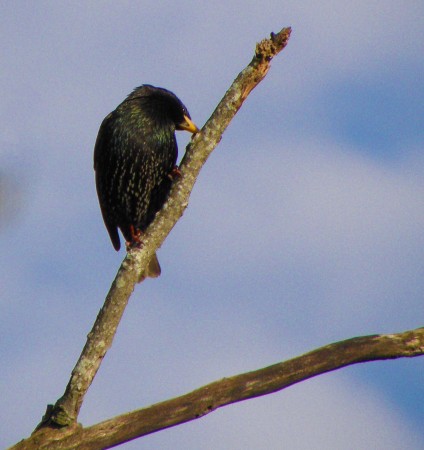 I took the shot with the Bird Watching setting on my Olympus SP590-UZ. Though there are some aspects of the camera that don't suit me, the 26X optical zoom is great and it has a wide range of "scene" modes that make it easy to get shots that would require a lot of fiddling with manual controls otherwise.
A few seconds later, I got the above bird's handsomer cousin:
This place is a crazy house of birds all day long. I suspect that birds are going to be creeping in on the fish soon.
Here is a shot from Val's veranda of the old Gympie courthouse: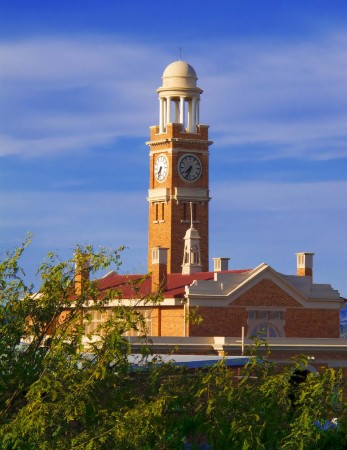 I haven't seen it up close, but it looks to be an interesting place to visit. This small city is also the home of the  Gympie Muster, the second largest country music festival in Australia.
Braving freezing temperatures this morning, I snapped some snapdragons: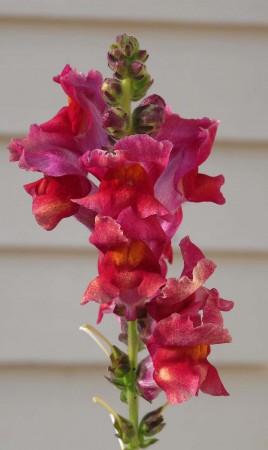 And another one: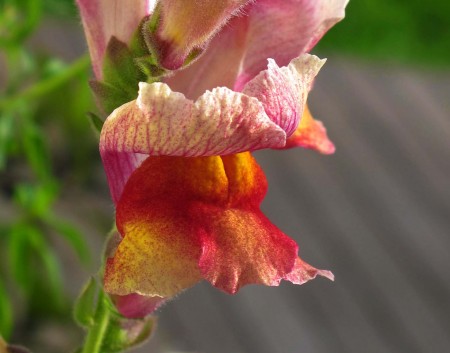 And that was the first morning in Gympie.
~ ~ ~ ~ ~ ~ ~ ~ ~ ~ ~ ~ ~ ~ ~ ~ ~
Yesterday was scary. Eunie is sick, there's no doubt of that. She could walk slowly. She put on a brave face, starting out at 05:30 for a cab ride to the Brisbane airport. We had to stop over in Townsville for a couple of hours and then fly to Brisbane, where we were met by Val. Then we had a little over two hours to Gympie in her car.
Eunie's been resting today. I hope she gets some energy back. Watching any loved one, especially a spouse, go from strong and healthy to desperately ill in a matter of a couple of months is a shocking experience. It's my first time.
I could do without it.
Tags:
gympie
,
olympus sp590uz
,
snapdragon
,
val jerram