Posted in
At Sea
,
Humor
,
Opinions
on December 18th, 2008 by MadDog
I don't know if I get such poor service from Air Niugini because I'm such a whiner and they're punishing me for it or if I'm just paranoid and they treat everyone with equal contempt. In the case of the former, I wish they would quit making others suffer along with me, because it's simply not fair. They should just punish me by giving me free, unlimited air travel confined to Air Niugini and force me to use it every day until I die. I reckon it would take about a week. The coroner's report would list the cause of death as terminal frustration.
For afternoon flights, I'm running about 50% getting from Port Moresby home to Madang on the day that I was ticketed to do so. For an operation that is a self-proclaimed source of pride for our* nation, I find this embarrassing.
I'm too tired and cranky to find any humour in yesterday's shenanigans, so I'll skip the gory details. If I can't find a way to make a story at least a little funny, then I have little interest in telling it.
I'll have plenty to say in future about my eight days at sea on Miss Rankin. It will take be a few days to digest it and work on the photos.
Nevertheless, I did get a couple of interesting shots yesterday evening at the Port Moresby Royal Yacht Club.
This shot is just at sunset, before it started raining: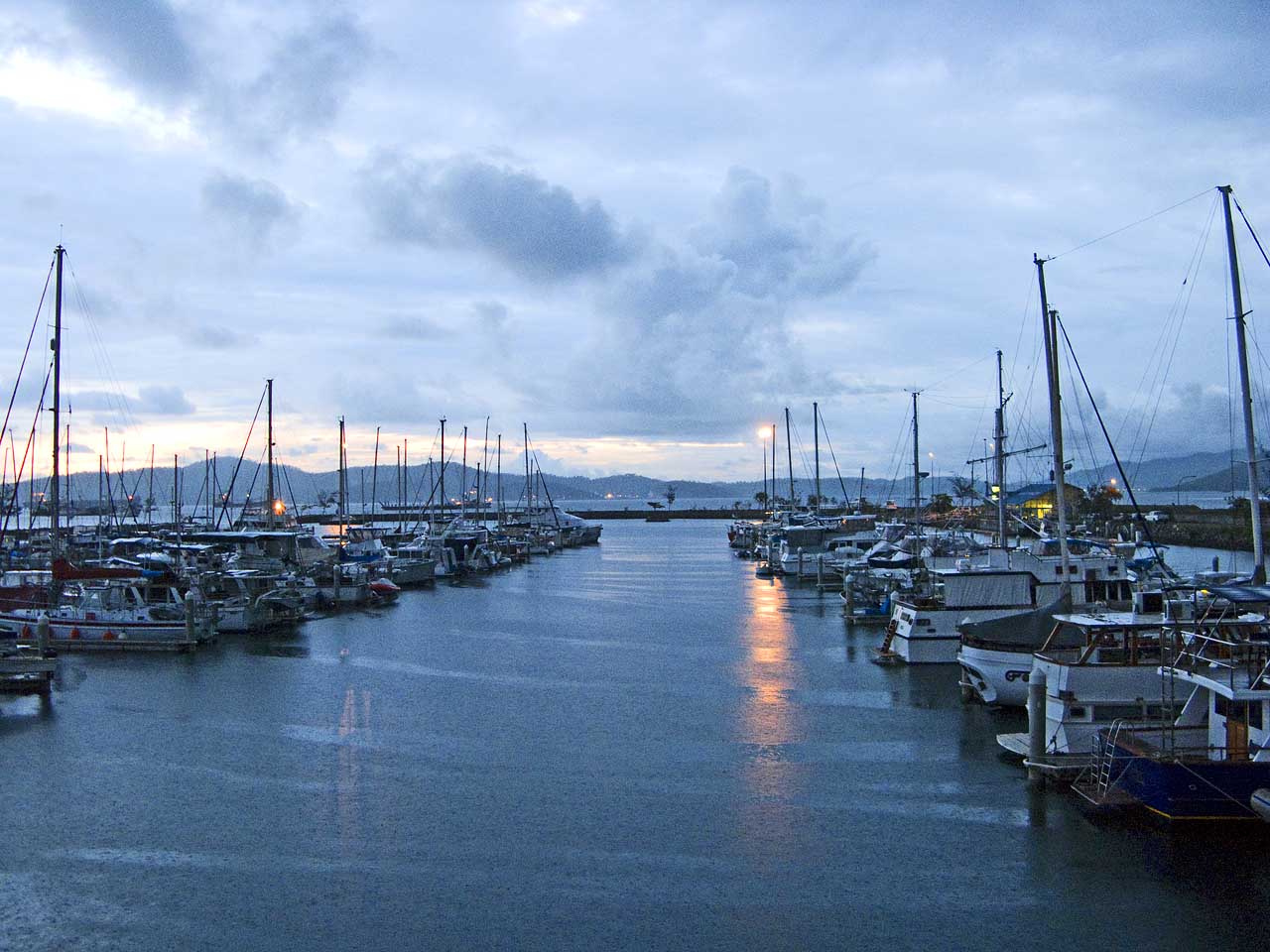 It got very cold. I was clad in a t-shirt and shorts, my customary attire, and I was distinctly underdressed for both the weather and the social scene. The PMRYC is a planet away from Madang. I was so far out of my element that I wished I could fade into the shrubbery and shiver while waiting for the dinghy back to Miss Rankin.
So much for the country bumpkin in the big city.
Later, it rained and got considerably colder. I got this shot by putting my G9 on the table at the edge of the bar and giving it a full fifteen seconds exposure: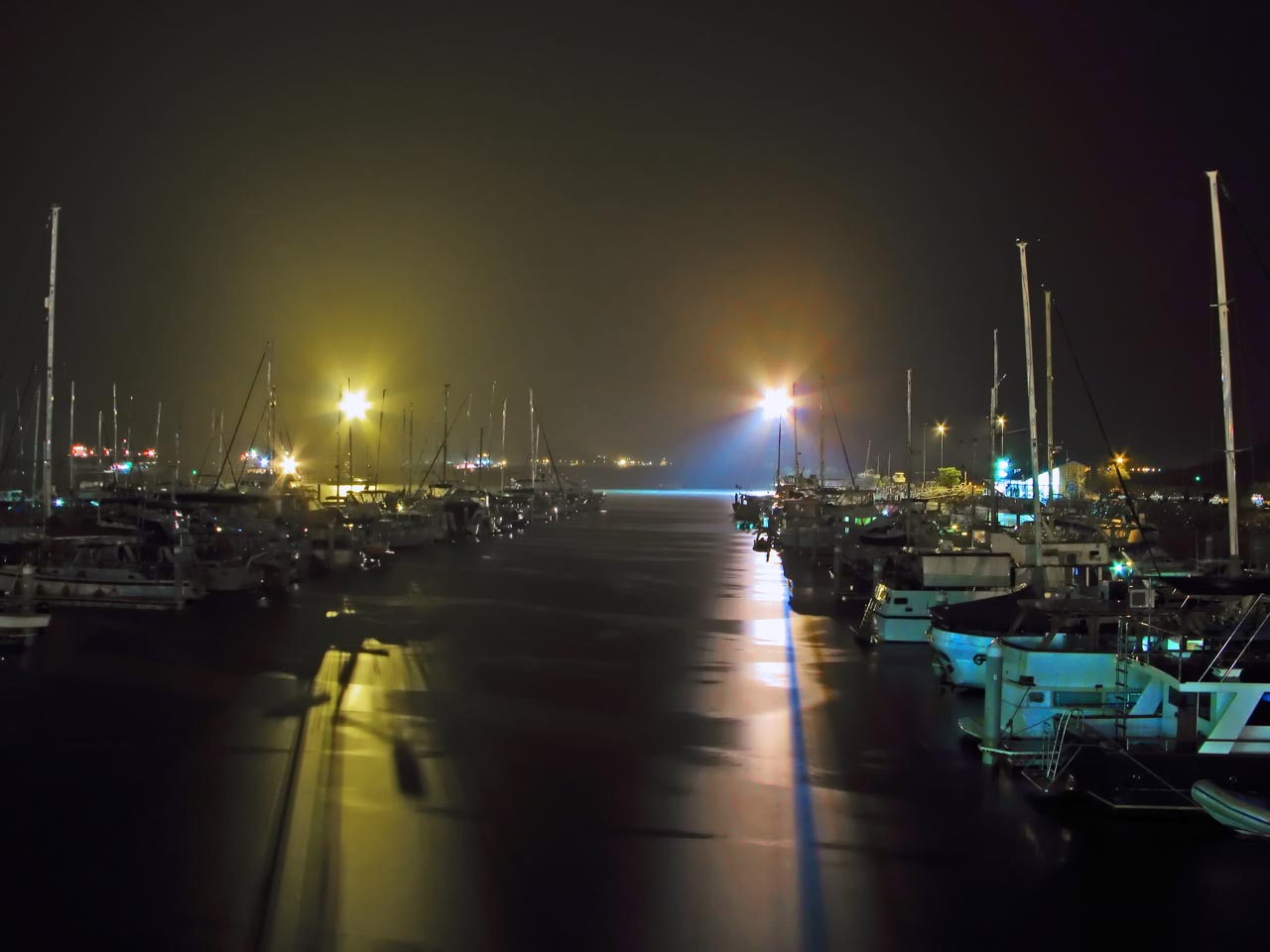 To madden Air Niugini further, and avoid having a blank spot in my December posting calendar, I'm cheating by back-dating this post by one day. It's my pathetic way of thumbing my nose at Air Niugini for messing up my schedule yet again. It also allows me to pretend that I arrived home yesterday – when I was supposed to.
As if I have anything important to do . . . Sure.
* I'm a Permanent Resident of PNG, not a Citizen. So I use the term "our nation" loosely. I do, however, use it with pride.
Tags:
air niugini
,
miss rankin
,
port moresby
,
port moresby royal yacht club