Posted in
Mixed Nuts
on December 17th, 2008 by MadDog
My automated posting magic is working if you're seeing this on the 17th. I will be back in Madang tomorrow, if I live through it. Miss Rankin will be history, as far as we're concerned. I'm going to do a post on her soon. She's quite a lady and has led an interesting life.
Today, you're going to see some images that made me smile. They might hopefully do something similar for you.
I took this shot at Carol's house while a party was raging upstairs. Nobody would think of entering someone's house here with their shoes on, so they tend to pile up at the door. The bigger the pile, the better the party: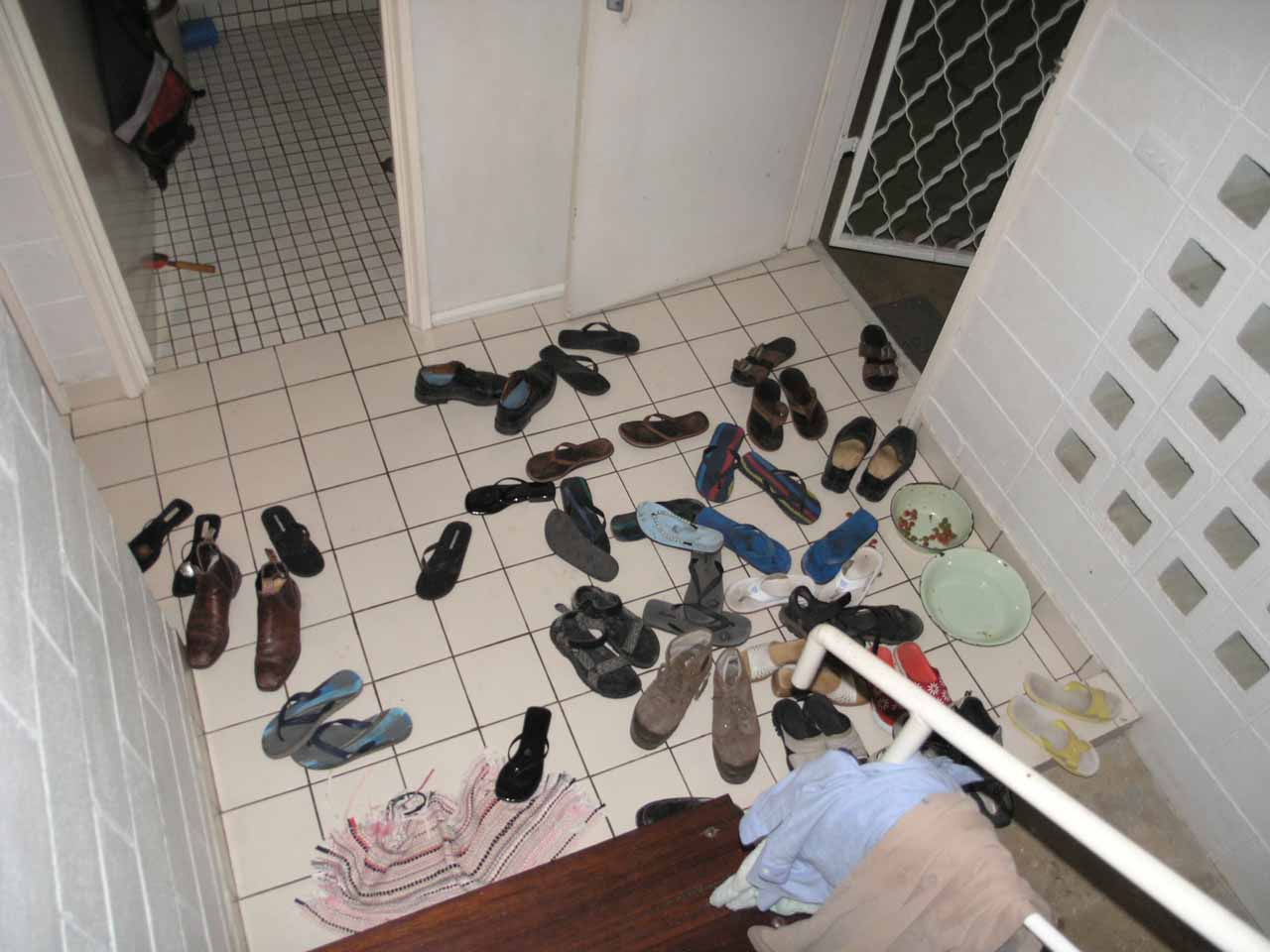 Here's a shot I got in Sydney. There was a guy there making these wonderful sand castles with candles in them. He was a kind of busker: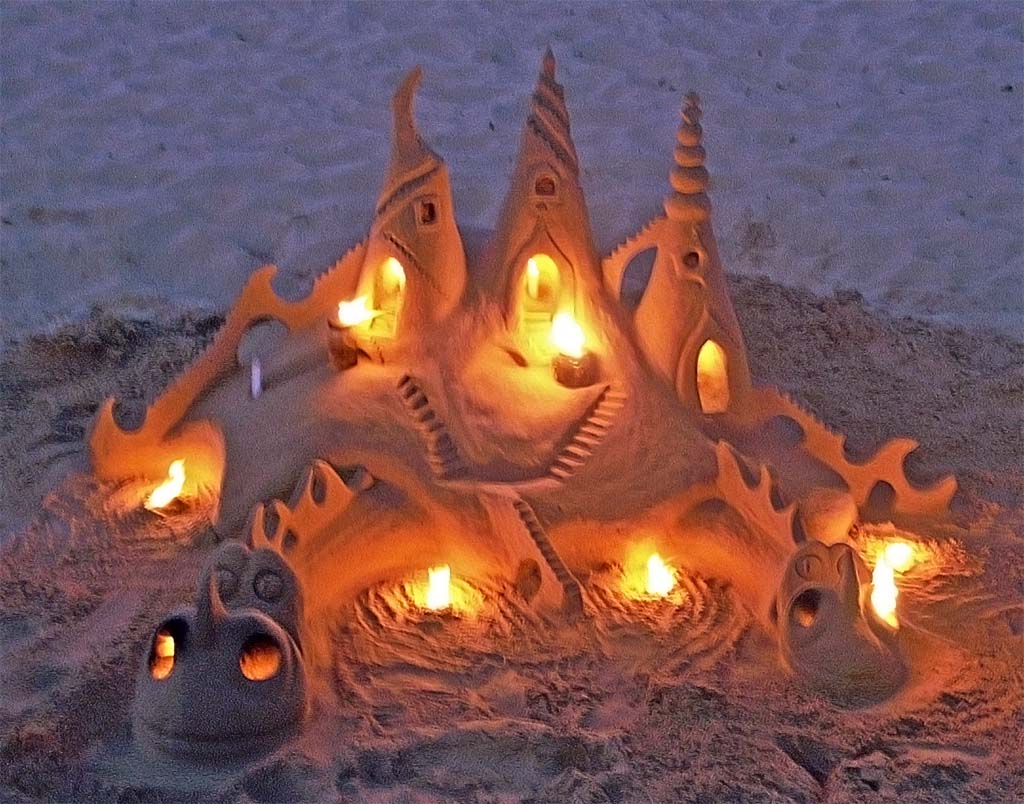 His handiwork made me smile then and still does, every time I see it.
This is the most fanciful piece of architecture that I've seen so far: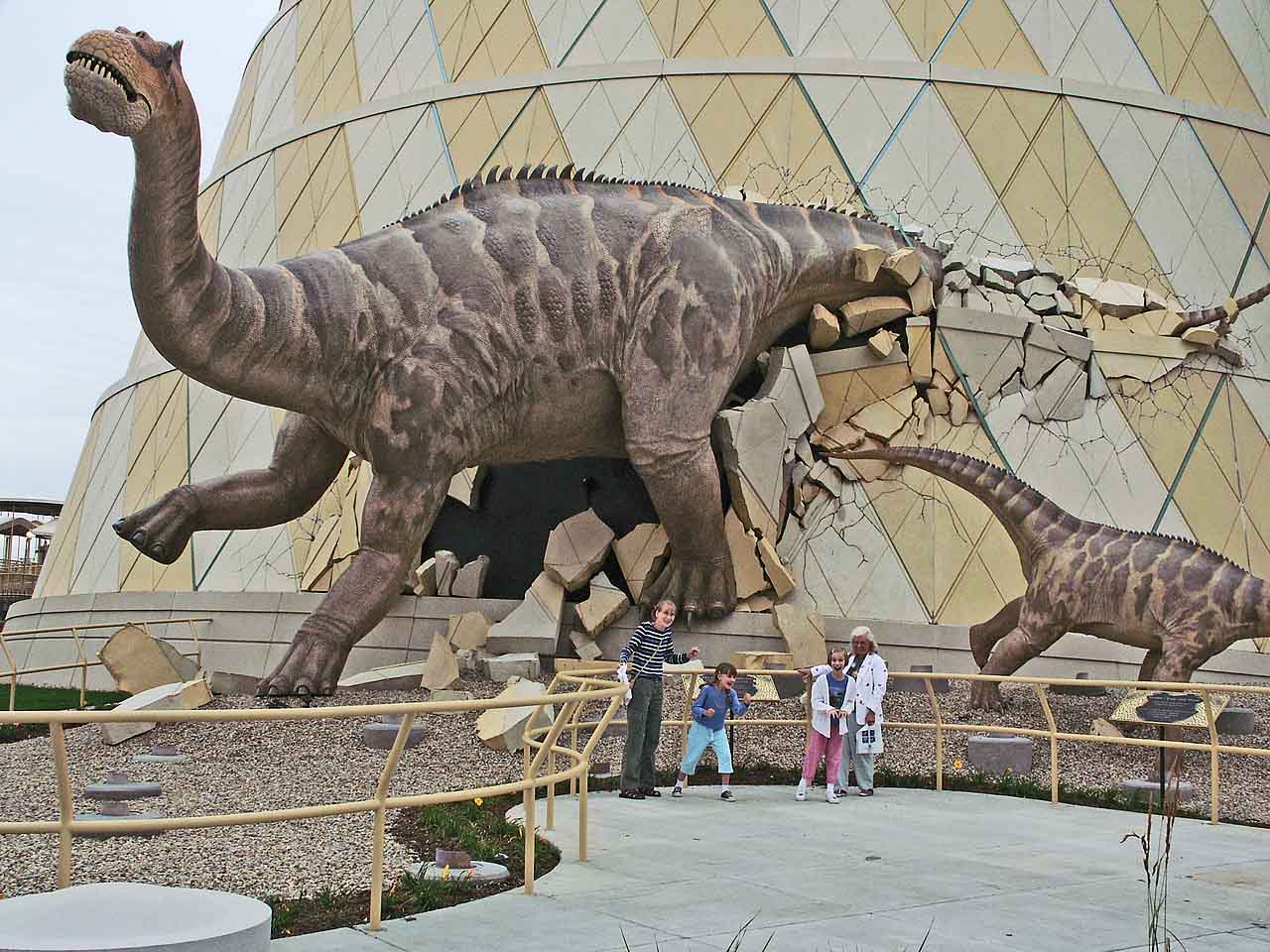 It's the Dinosaur Escape at the Indianapolis Children's Museum. The ICM is the largest museum in the world dedicated to children, and it's no kid's stuff. It's a major museum with an excellent reputation. When I was a kid, it was all in one house. Now it takes up an entire city block.
That doesn't count parking.
Tags:
indianapolis children's museum
,
party
,
sand castle
,
shoes
,
sydney