Posted in
On Tthe Road
on March 15th, 2011 by MadDog
It's been quite a while since I have done a simple photographic essay, one in which the images tell the story. I like that sort of thing, because I enjoy working with the images more than the words. Images obey my will. Works fight me.
Today, I'll show you images which I took yesterday during my first stroll up Teewah Beach, which stretches for about a zillion kilometres up the Eastern Australian coast from Noosa. From the little village of Teewah this sandy access roads leads down to the beach: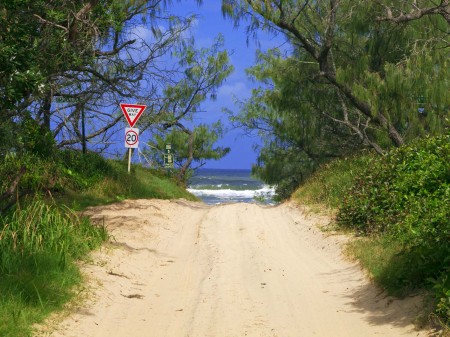 You're not going to go much faster than twenty KPH once you reach the top of the rise.
Ealier in the day I came up in the back seat of a 4WD vehicle at eighty KPH on the hard-packed beach: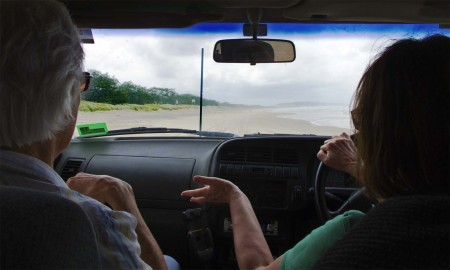 It was an interesting ride, to say the least. It seemed to go on forever, but it is only a few kilometres.
The vehicles on the beach leave an interesting comment on occupation of Earth by the human species: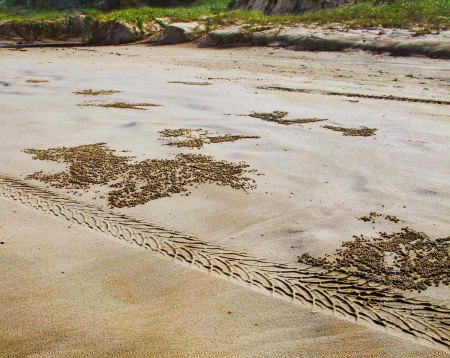 In case you are wondering about the little round blobs of sand: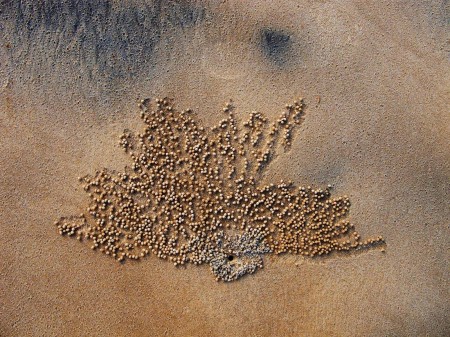 For lack of a better term, I'll call them crab pellets. As the crabs clean out their holes after a high tide, they roll up the sand in little balls and shove them around in amusing patterns.
I also leave my marks in the sand: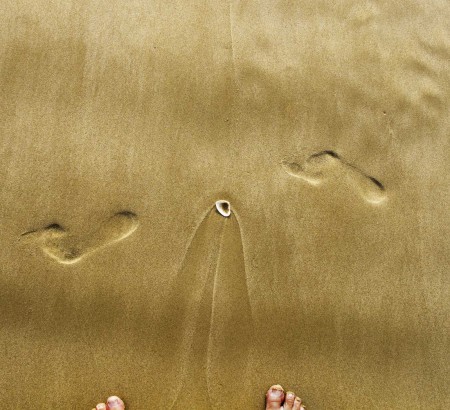 Above the beach lies a tangle of native Australian flora: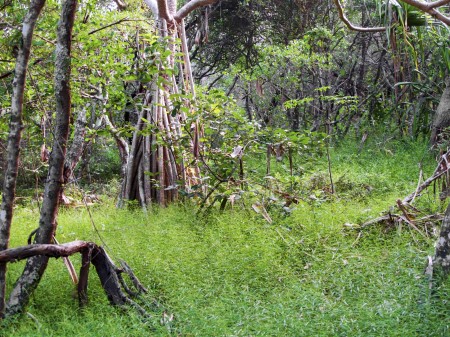 I'm told that huge monitors live here. I haven't seen any yet. I don't know if my leg is being pulled. I'm so gullible.
Where sand and sea meet, colours clash: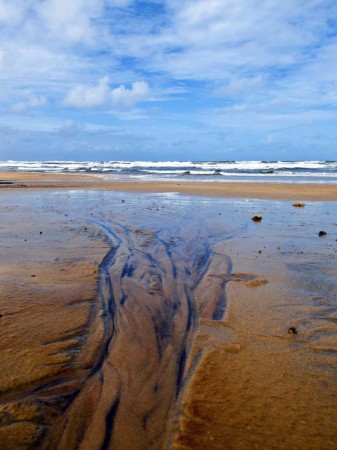 Surprisingly little life is seen; a few sea birds, random crabs and washed up Bluebottle Jellyfish, a very dangerous critter: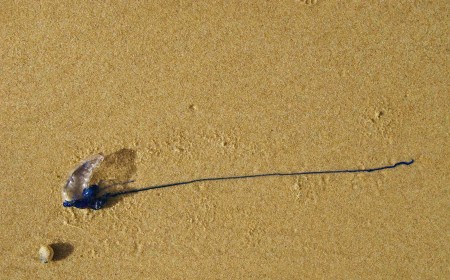 Here is a washed-up green bottle: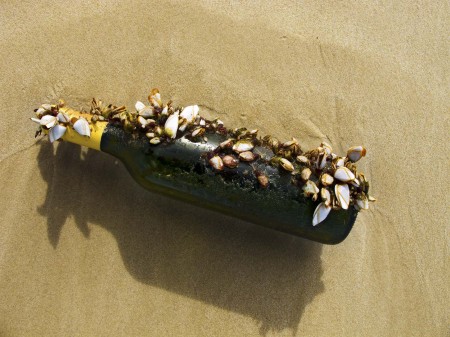 Someone had a party out at sea. There was no message inside.
I observe the crabs at work: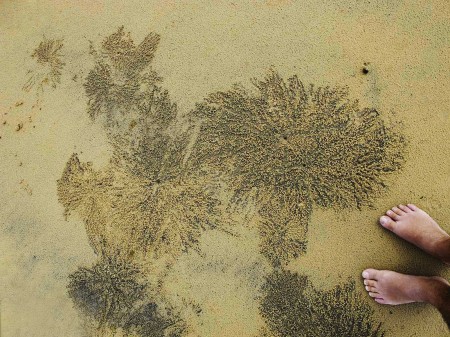 I saw many curious marks in the sand above the tide line where some spindly grass grows: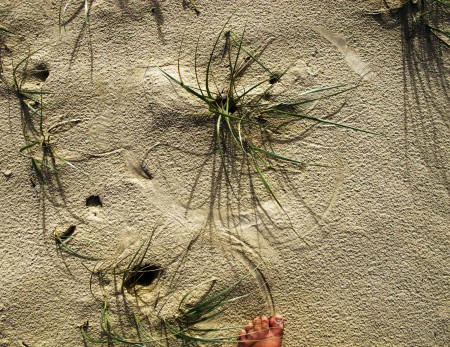 It took a few moments of observation to realise that they are caused by the tips of the grass blades continuously flipping grains of sand from their paths as the wind blows them about.
The sands in different areas of the beach are remarkably variable: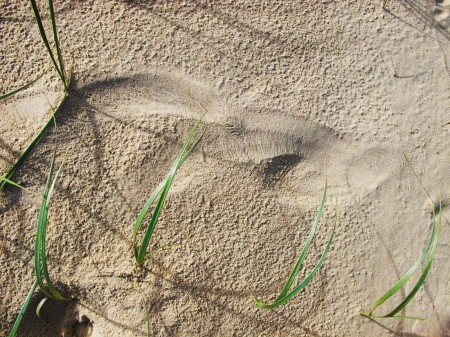 I hope to make a longer voyage up the beach soon to the area called Coloured Sands – sounds interesting.
Walking the beach gives one plenty of time to think between grabbing images. It's simultaneously noisy with the sound of the pounding surf and sometimes disturbingly quiet. Time for reflection.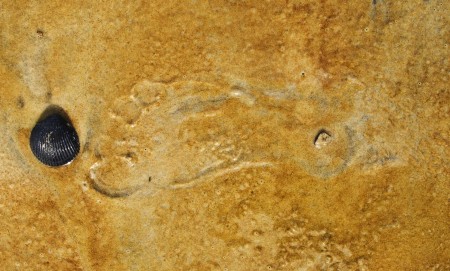 But not too much reflection.
Yes, I enjoy letting the images do most of the talking.
Tags:
australia
,
queensland
,
sand
,
teewah