Posted in
On Tthe Road
on June 24th, 2009 by MadDog
I may flip back to Sedona on any given day. It depends on the weather here in Madang. If it's a grey day my mind will wander.
One of the more amusing spots we visited in Sedona is Montezuma's Well: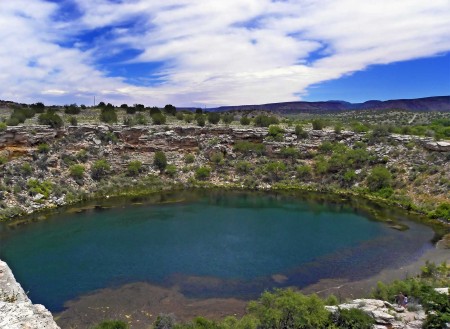 Though it looks like a big hole in the ground full of water, it's more interesting than that. It's actually a huge collapsed limestone cavern.  Here is another shot from a different angle: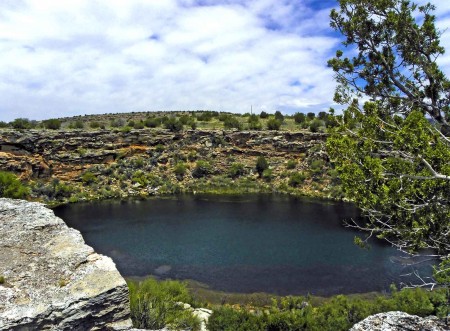 I'm told that a million gallons of water a day come up from the underlying ground to feed the pool. The water is quite clear, though the carbon dioxide level is too high for fish.
There is a beautiful cliff dwelling on one side: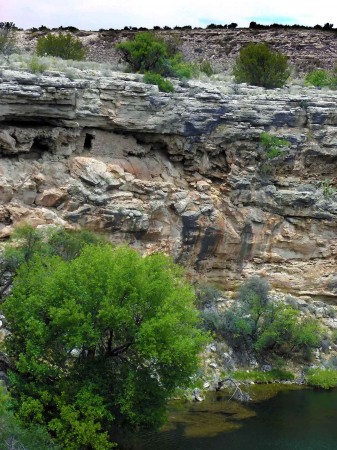 Here is a telephoto shot of the cliff dwelling: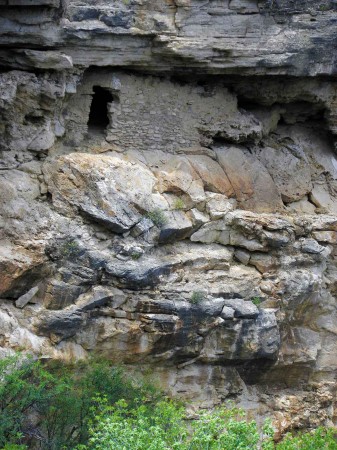 The well is not far from Montezuma's Castle, another group of cliff dwellings. We didn't go there because I was more interested in the well. You've seen one cliff dwelling; you've seen them all.
The post is a little short of colour, so here are some more big red rocks: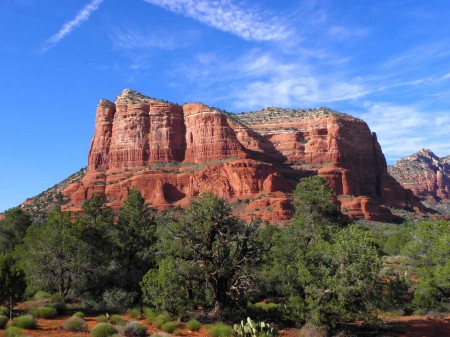 I think the one above is called Castle Rock – looks like to could be, anyway.
And why not a cactus flower to finish it off: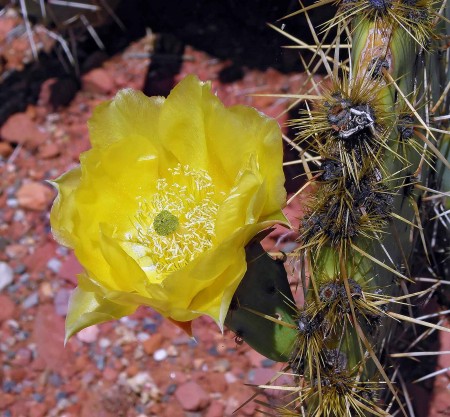 I have so many images of places that I visited during my six weeks in North America that the journal is going to get a bit more confusing than usual.
Stay tuned for more randomness.
Tags:
cactus flower
,
montezuma's well
,
sedona arizona