Posted in
Humor
,
Mixed Nuts
on November 16th, 2008 by MadDog
When I came back from diving yesterday, there was the usual mob of neighbour kids playing on our dock. They helped me get my stuff up to the house and then went back to their play.
As soon as I walked back out of the house with my camera, the show began. Pointing a camera at kids playing will always get you some good shots – nowhere more than in Papua New Guinea.
Sheba likes to supervise the playtime. The kids love her because, while she's big and scary looking compared to the other dogs in the compound, she loves to be around the children and never gets cross with them: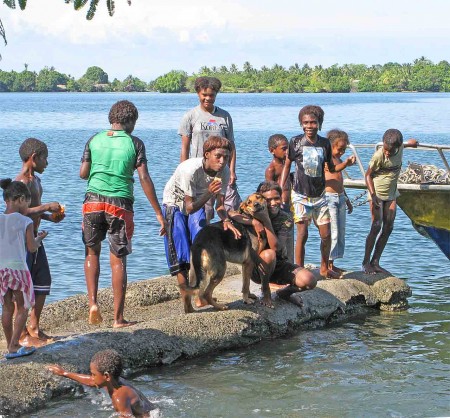 That's about all the comment needed for this post. The rest is just happy photos of kids having a good time.Here's
Esmerelda showing off: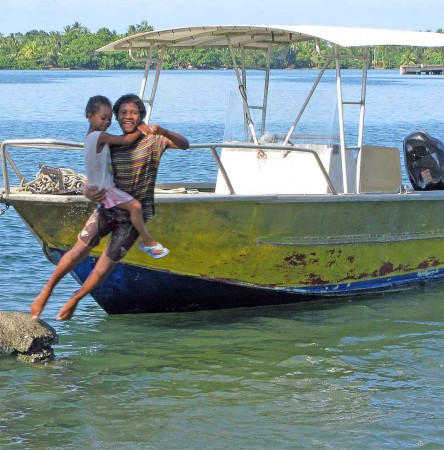 Walking on the moon: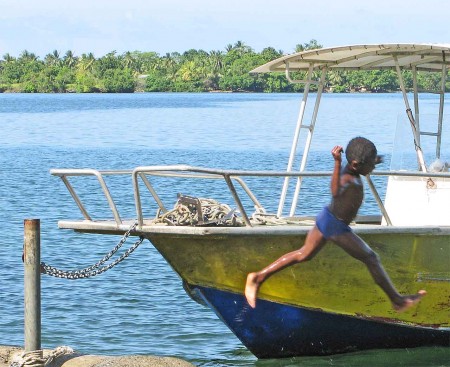 Hovering: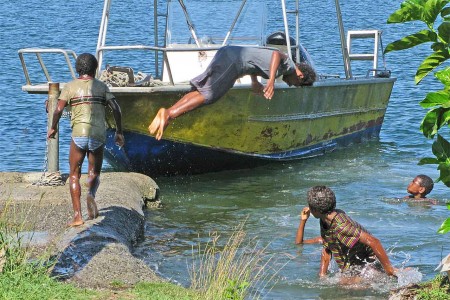 Levitation: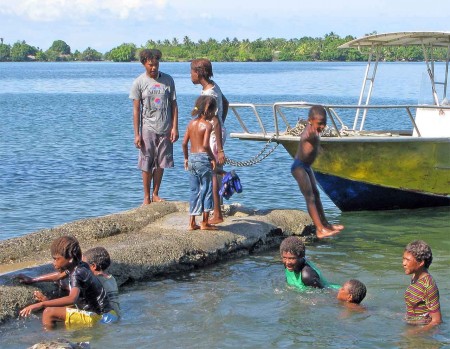 Falling asleep: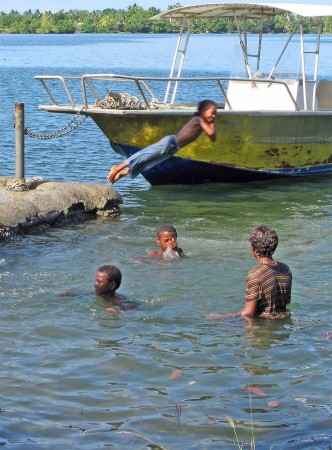 Big splash: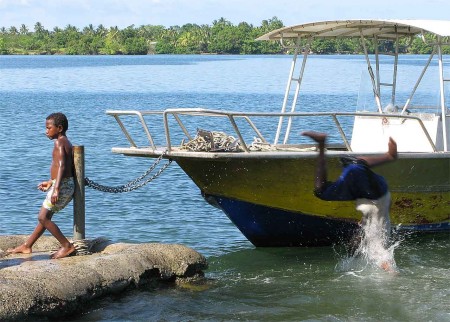 Esmerelda's potential belly-flop: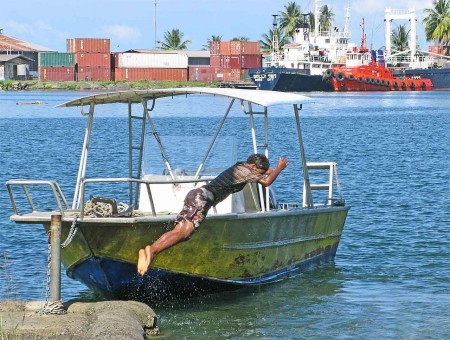 Crazy man: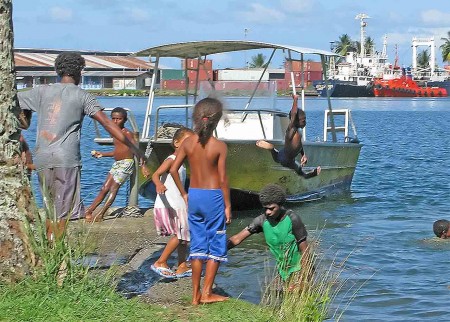 Having more fun that this would likely be illegal.
Tags:
diving
,
esmerelda
,
sheba