Posted in
At Sea
,
Under the Sea
on December 1st, 2008 by MadDog
As I was frantically going through some shots for a post for today, I became frustrated because I had so little time to spend doing the thing that I like to do best (okay, nearly best). Today is World Aids Day in Papua New Guinea and I have spent a good part of the day playing journalist. (Check in tomorrow)
As I was flipping around looking for a theme, it struck me how many photos that I have which are predominantly blue.
So, I'll give you some blue.
Here are buddies at Planet Rock. The water was unusually clear on the day the photo was taken. The bubbles coming up from a diver below me add a nice touch: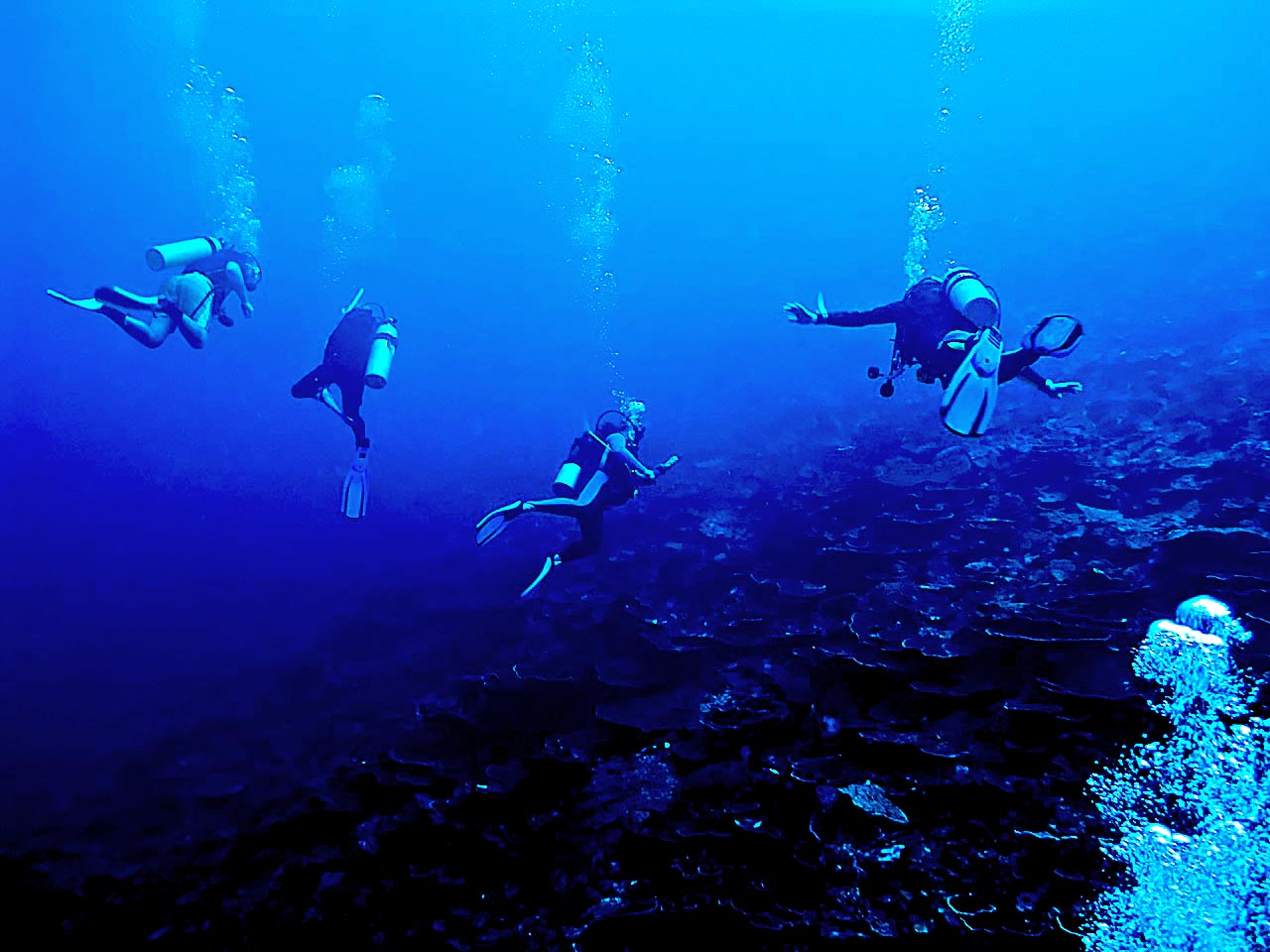 I have two photos that I refer to as "Angel Shots." This is the one that I like least – "Hovering Angels":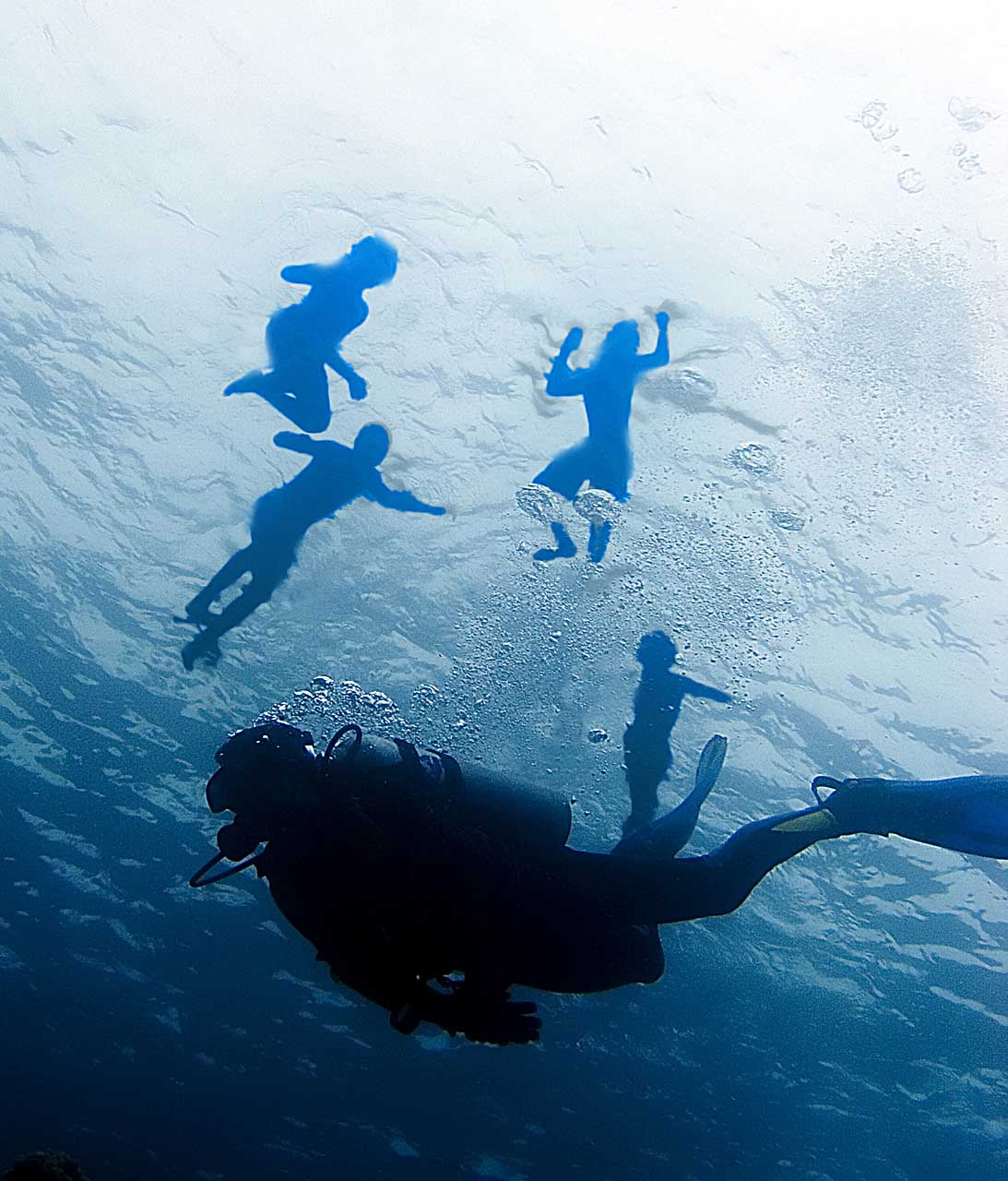 The diver adds a bit of mystery and gives the Angels some purpose, but the shot is technically poor. The angles look too fake.
I like this one better – "Falling Angels":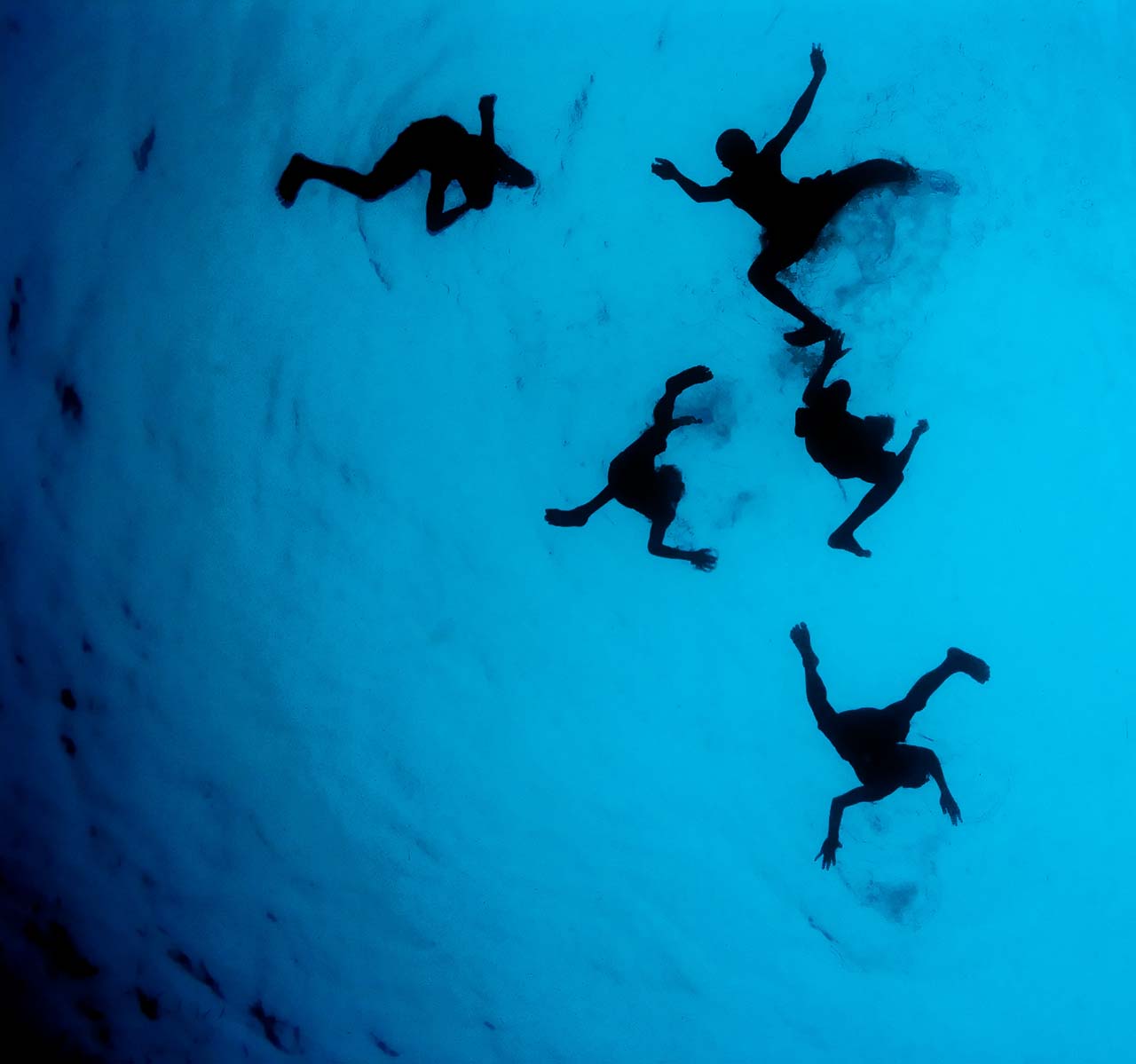 There is more metaphysical punch in both the image and the title. Would an angel make a splash if it fell into the sea?
To finish my rush job today, here is one of my favourite photos of Tony Collins. Tony is a good mate, but I'm not following him around taking his picture all the time. What interests me in this shot is the splendid Spanish Mackerel that he speared: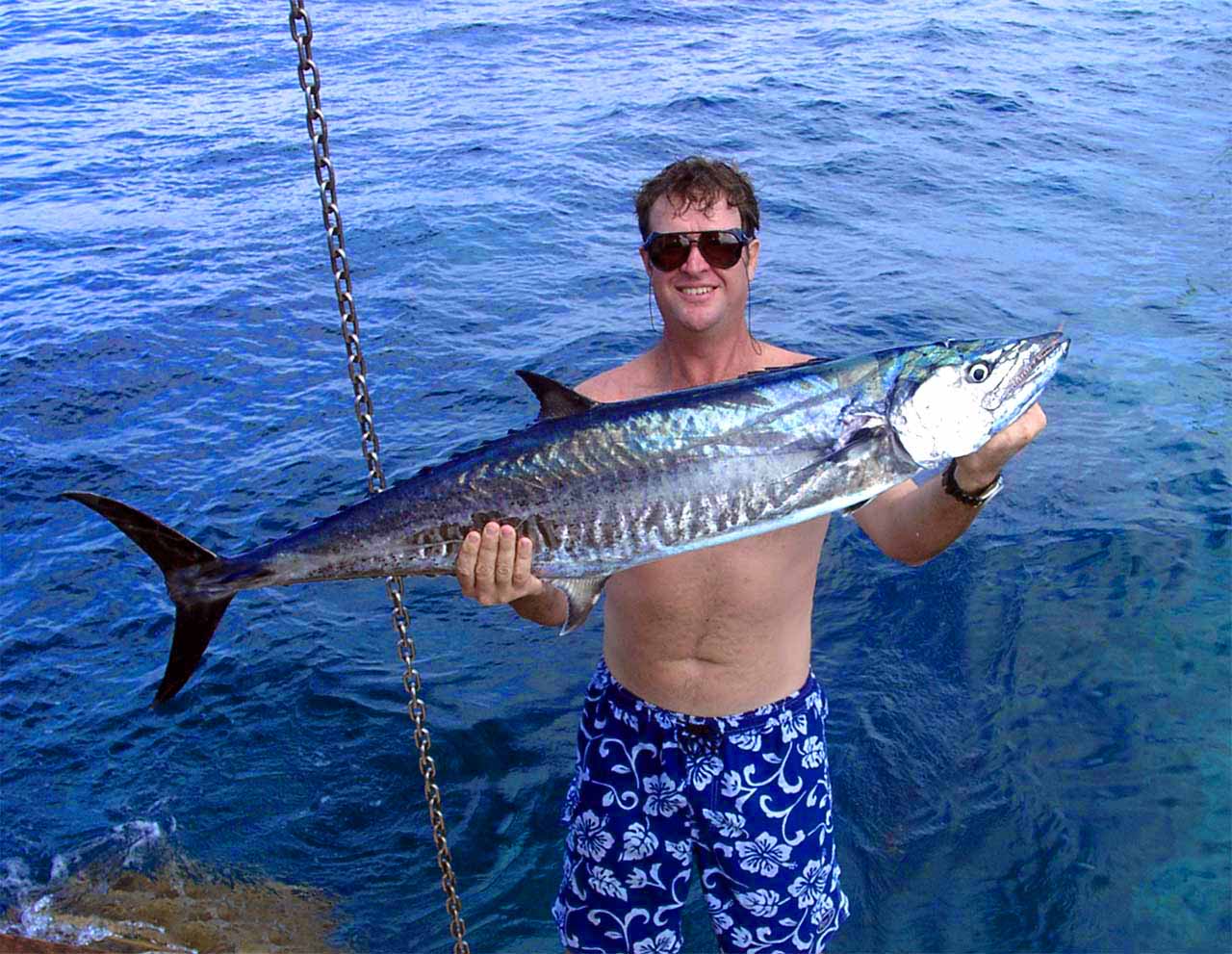 We feasted for several days on this one fish. The first meal consisted of sashimi practically still wiggling along with a little chilli soy sauce and some wasabi mustard. I felt like a rich man.
The Spanish Mackerel is a lovely fish. I could eat them all day.
Tags:
mackerel
,
spanish mackerel
,
tony collins