Posted in
Photography Tricks
on October 27th, 2009 by MadDog
I have a big mash-up for you today. Photographers get bored just like normal people, believe it or not. The hobby which has produced, historically, even more geeks than computers is not immune to ennui.
For instance, who gets up at 05:00 almost every morning and sits in the front yard waiting to see if anything interesting will happen:

Me, apparently.
And who, on the way back from the beach when it's too noisy on the boat to talk and there's no more beer sticks his $400 camera over the side to snap the frothy goodness of the wake: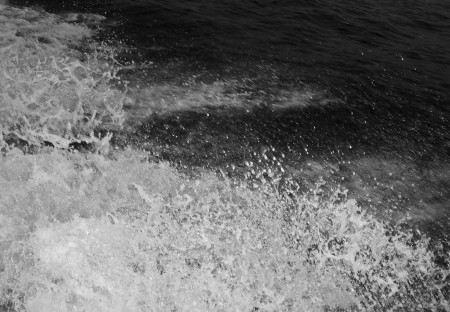 Me, apparently.
And who, when his adorable wife exclaims in her best teeny-bopper squeak, "Oh, look! A Simpsons Sky!" has to stop the car immediately and take a picture: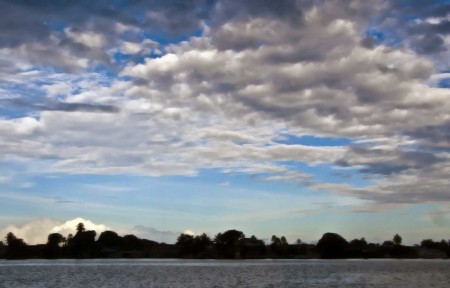 Me, apparently.
And who, having taken a picture that is abominably bad, will not stop slaving away with Photoshop until he has taken this: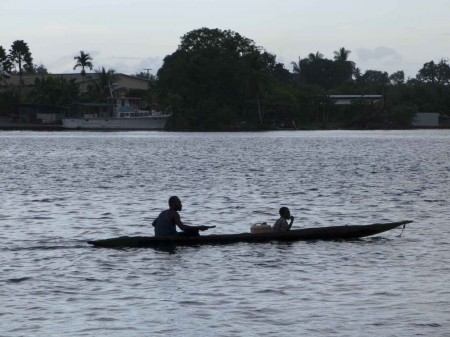 And turned it into this: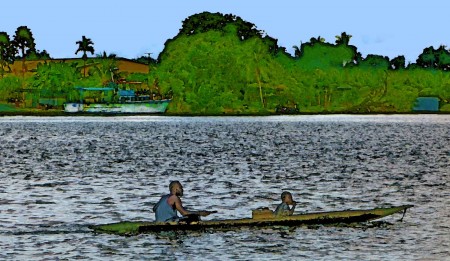 Me, apparently.
It's still abominably bad, but at least it's colourful. If you shop at Woolworths, you can pick up prints like this for $2.99.
As you can probably tell, I'm a little pressed for time today. I have to haul a mob of visitors up Nob Nob Mountain. Not my favourite trip.
At least I'll have my camera with me.
Pictures tomorrow!
Tags:
canoe
,
panorama
,
simpson sky
,
spray
,
sunrise
,
wake
,
watercolour