Posted in
Under the Sea
on January 23rd, 2009 by MadDog
I woke up at the dismal hour of 2:00 in the morning. My mind was ready to rock and roll, but my body could barely move. I started to write a post to relax me and I took a small Valium.
I remembered that I had said that I would show more photos of the Tassled scorpionfish (Scorpaenopsis oxycephala) that we saw last Saturday at Magic Passage.
Well, here is a closeup of this beauty: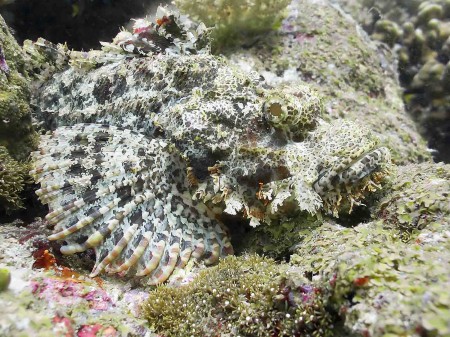 He is not only superbly camouflaged, but he will redo his colour scheme if he moves to a different background.
Here's another shot of the detail of his head: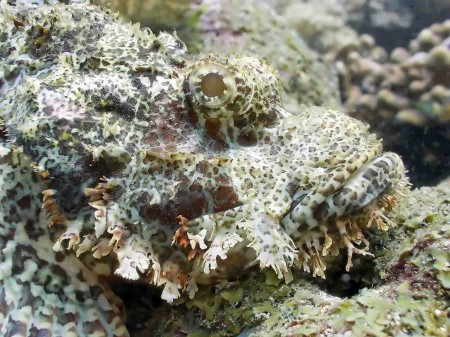 I've noticed that most times when I'm able to find one, it is the eye that gives it away. The eys is so unnaturally round that it stands out in all that tiny chaotic detail.
My Valium is knocking me out now. I can feel it coming on. Goodbyeeeee . . . . .
Tags:
magic passage
,
scorpaenopsis oxycephala
,
tassled Scorpionfish