Posted in
Photography Tricks
on January 5th, 2009 by MadDog
It's hard to think of anything that I did not like about Tuscany. Much as the rest of Italy and Sicily, it is a photographer's wonderland.
I could do a dozen posts containing photos of the region, but I'd quickly run out of prose. Most of the snaps would be of things that most people have seen many times before. How many times do you have to see a photo of Michelangelo's David, before you have it memorized?
Instead, I'll do a couple of cheap tricks for you and have some fun with winged rats.
Here is a perfectly awful photograph of the lovely villa where we stayed about forty minutes from Firenze – the proper Italian name for Florence: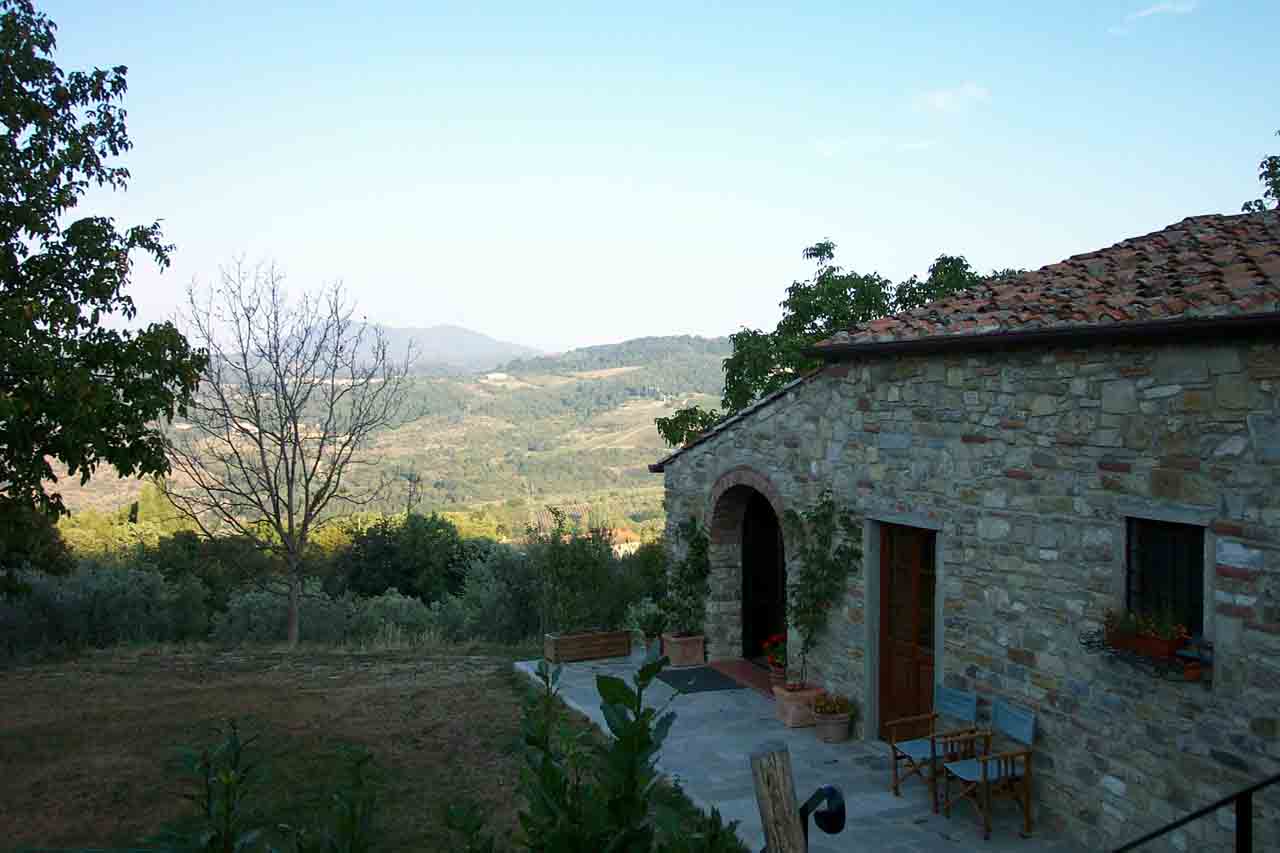 The distant background is properly exposed, but the main subject is horribly blocked by underexposure .
In this image, I used the Photoshop Shadow/Highlight filter to balance things out and then used the Watercolour filter to disguise the fact that the photo had been heavily doctored: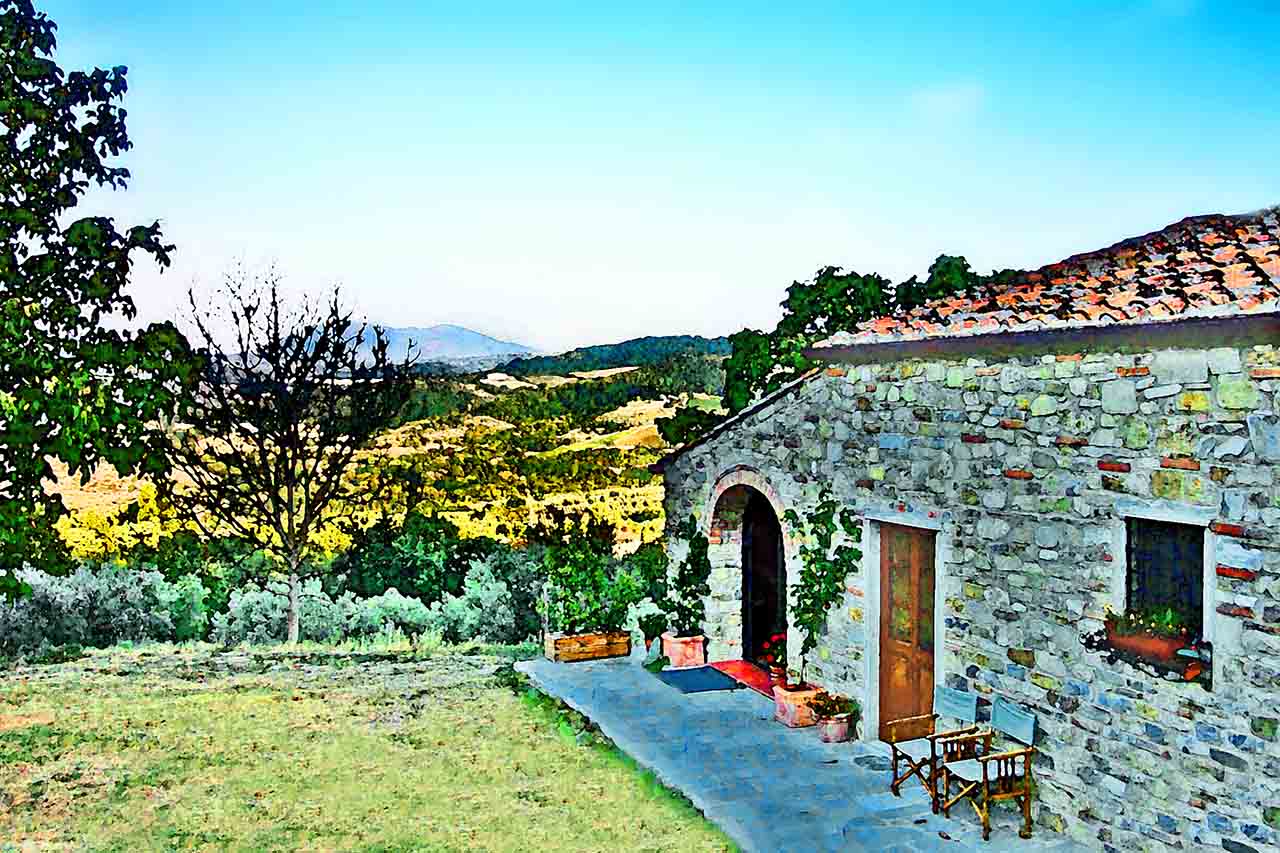 It captures the memories of the place even better than a properly exposed photo would have.
Ponte Vecchio (Old Bridge) is the oldest bridge in Florence crossing the river Arno. It is, of course, much photographed. This is a poor example. The light that day was miserable – flat, listless, lazy light: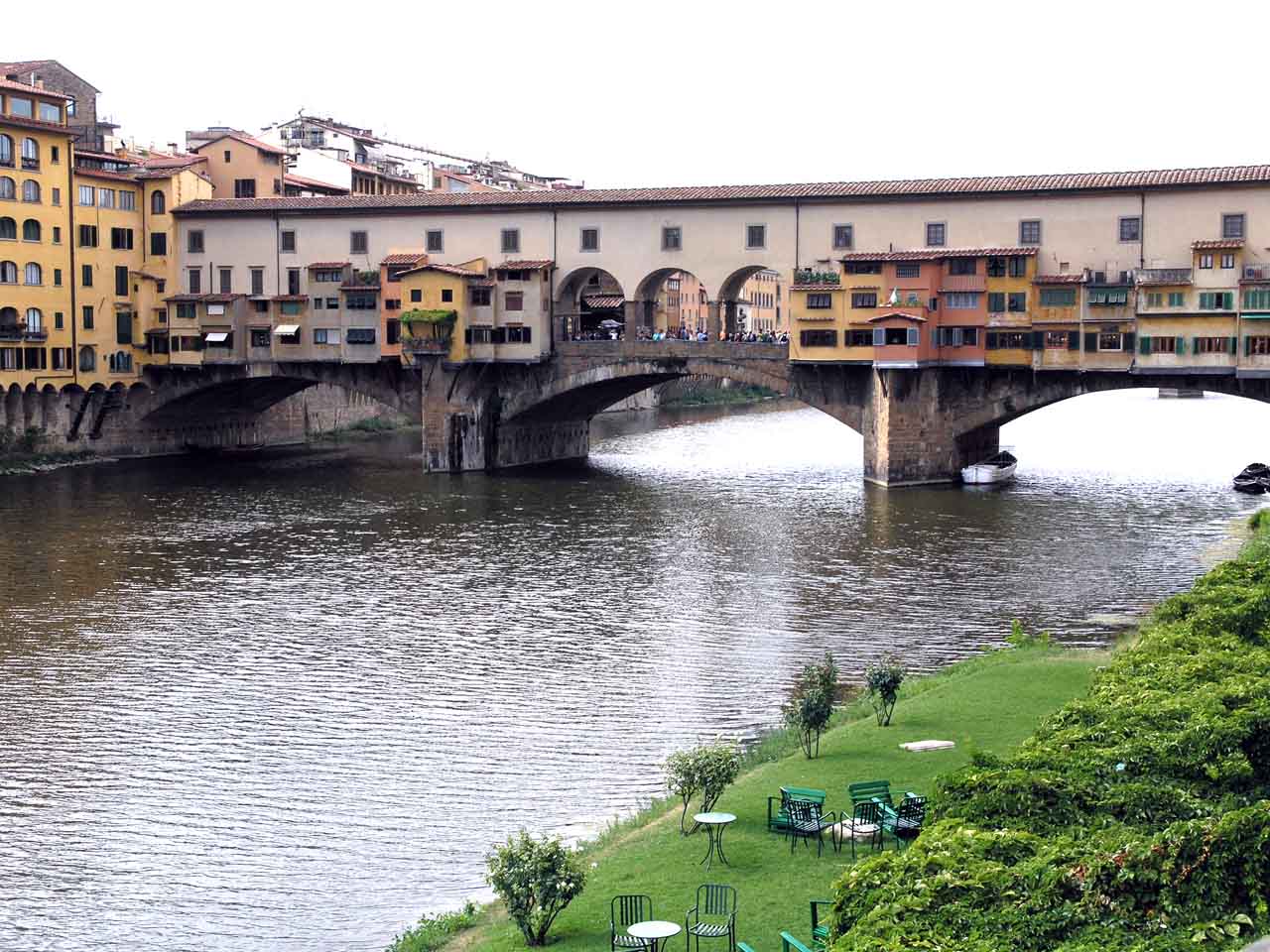 Rather than blame the light for a bad photo, why not take a bit of that photo and jazz it up? Here is a section that has been massaged with the same care as the villa shot above – with a little extra saturation to give it more life: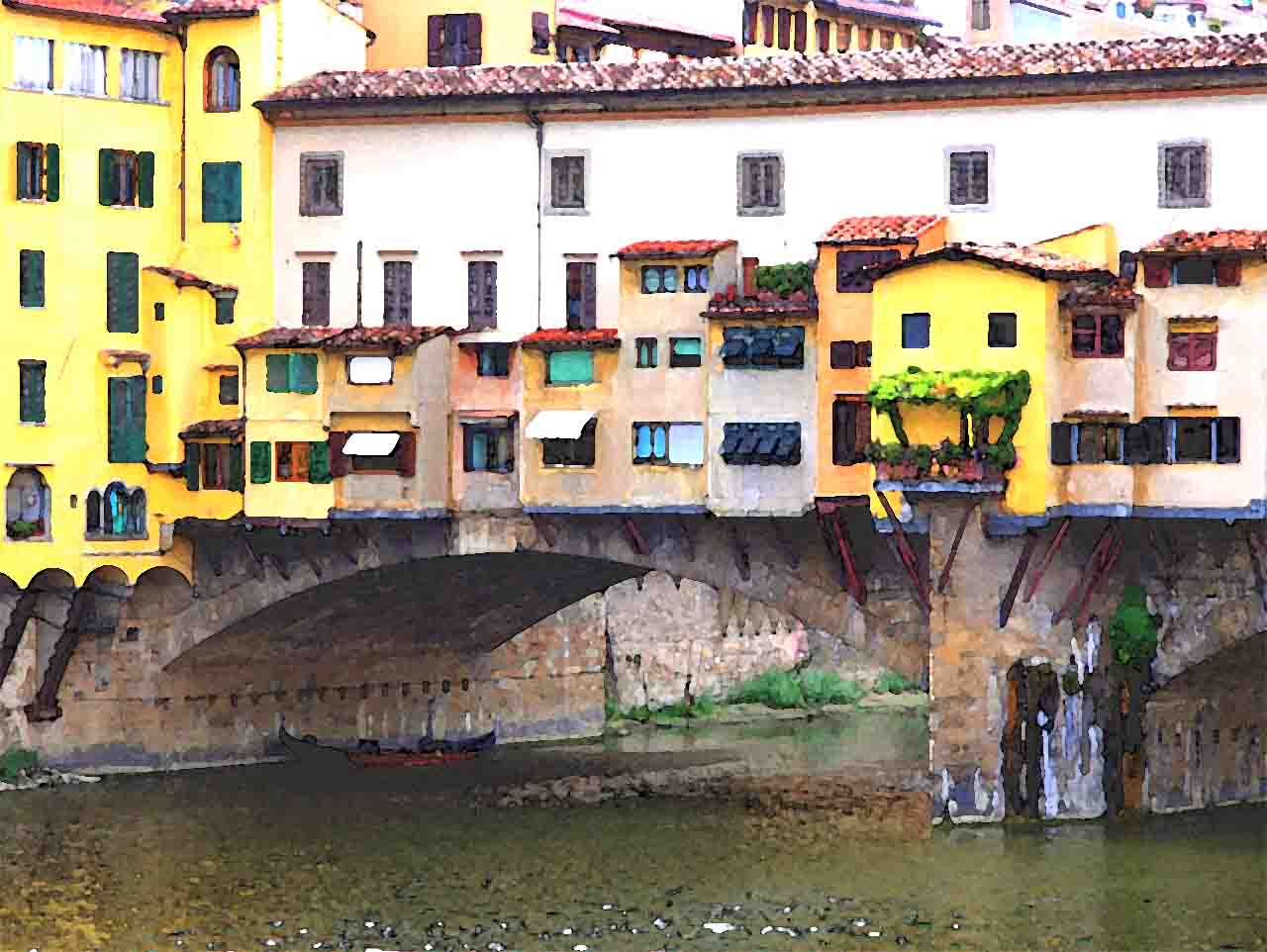 Sometimes I can hardly wait when I get home from holiday to find all of my bad pictures and turn them into artwork.
I have the obligatory cathedral photos from Siena also. But, what I found more interesting were the pigeons: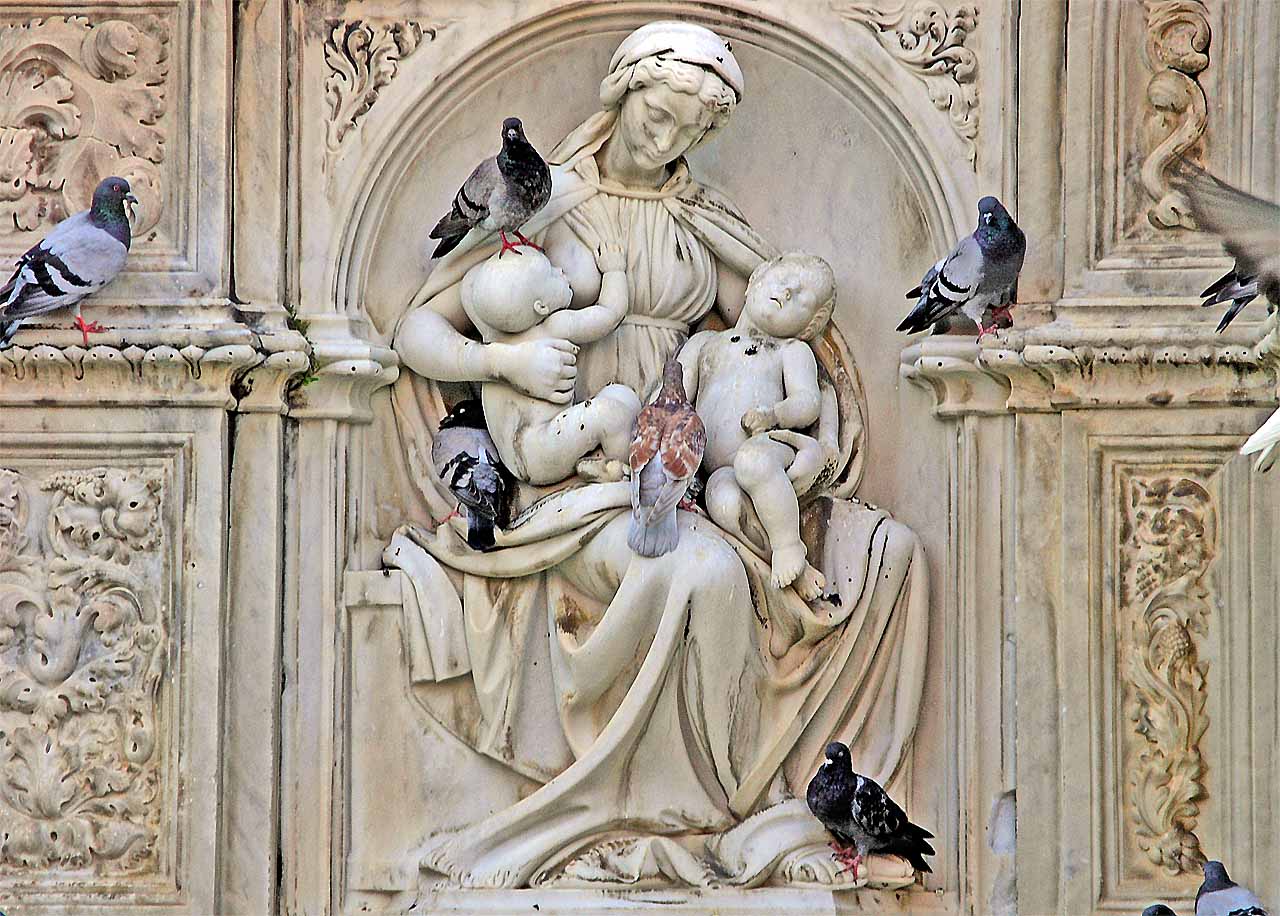 Little baby Jesus and his infant sidekick, John the Baptist are treated most disrespectfully by the winged rats.
Moreover, only a pigeon can stand on its head while drinking water spewing from a dog's mouth: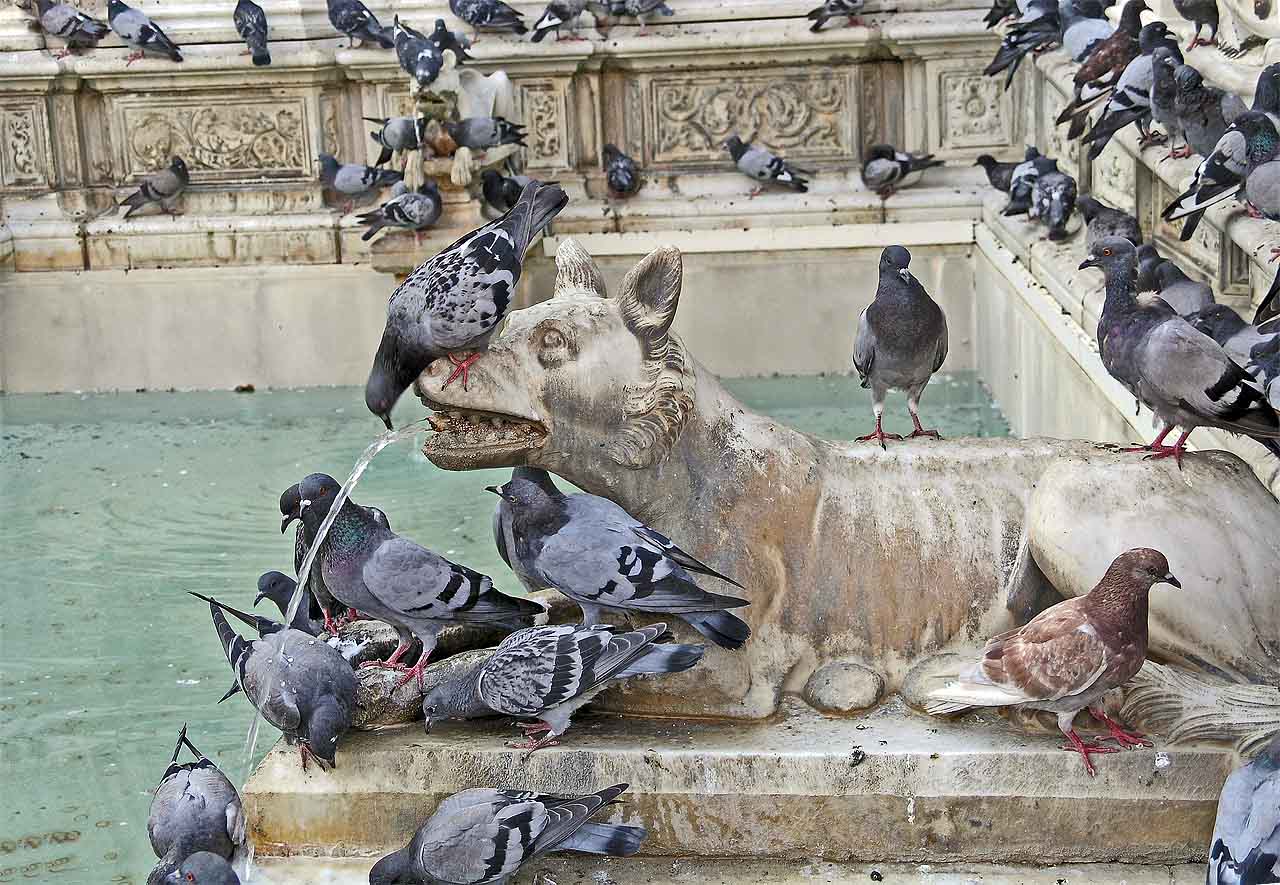 Ah, the wonders of pestilence!
Tags:
firenze
,
florence
,
italy
,
siena
,
tuscany