Posted in
Mixed Nuts
on December 14th, 2008 by MadDog
The next few days' posts are going to be short, because I'm not really here. I'm out on Miss Rankin diving the east coast. I should be back on the 18th. I've prepared some brief posts that might amuse you a little until I get back. They're short, because I only had one day's notice to get ready to go. That means I had to write eight posts in one day.
Poor me.
Last year I had one of my rare field trips to the bush. A co-worker needed some assistance to visit a group of translators that have fallen on hard times. I think that Chris reckoned that having a "white beard" along couldn't hurt. The reference is to that of a man who has the stamina to stay alive long enough for his beard to become white. That gains you much status in Papua New Guinea.
Anyway, there had been a lot of rain the day before. I thought you might be interested to see what a fairly ordinary drive through the bush is like.
What you see in front of the car is a road of sorts. It's now covered by about half a metre of raging water: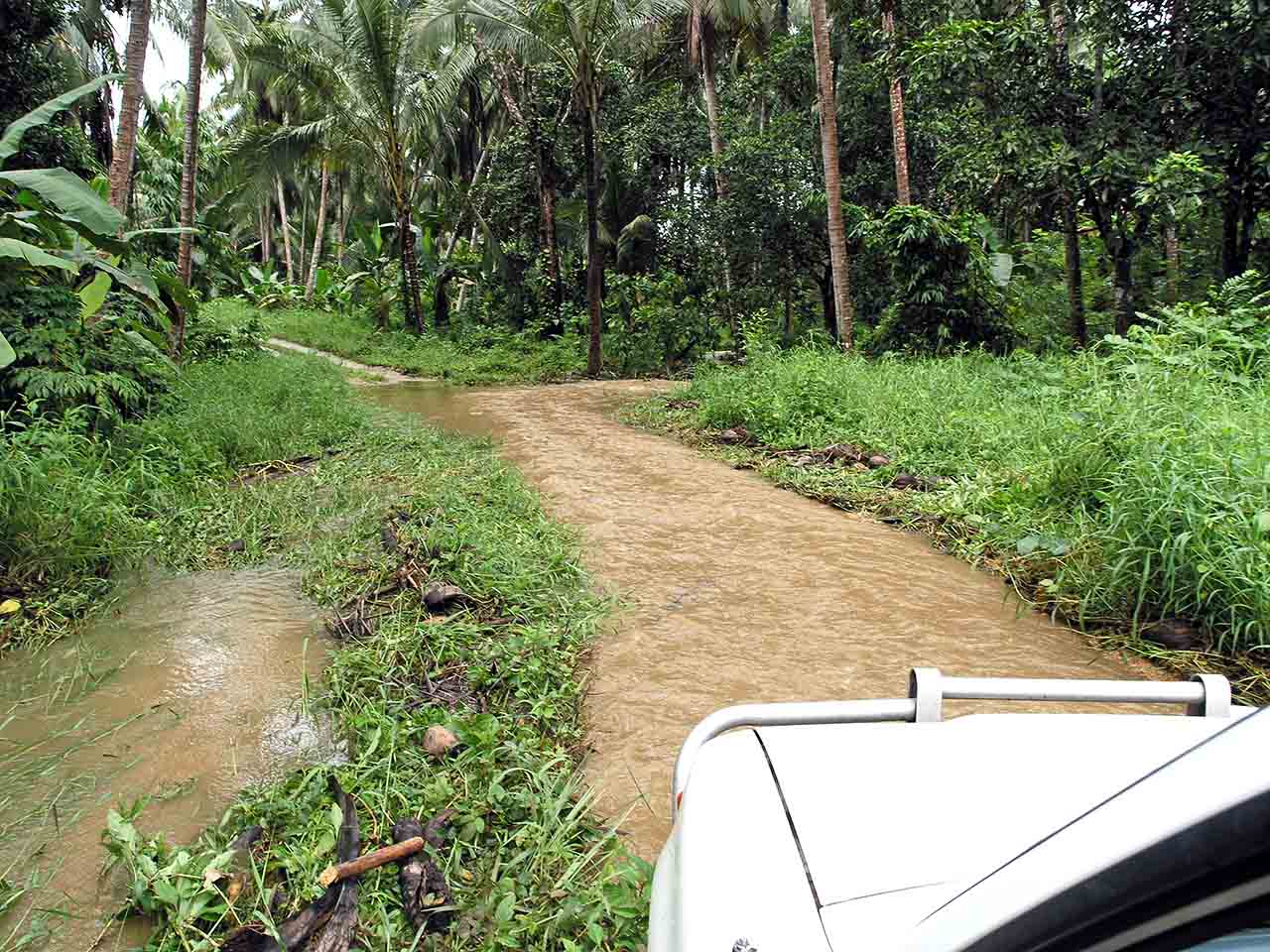 Here's more water coming from the side: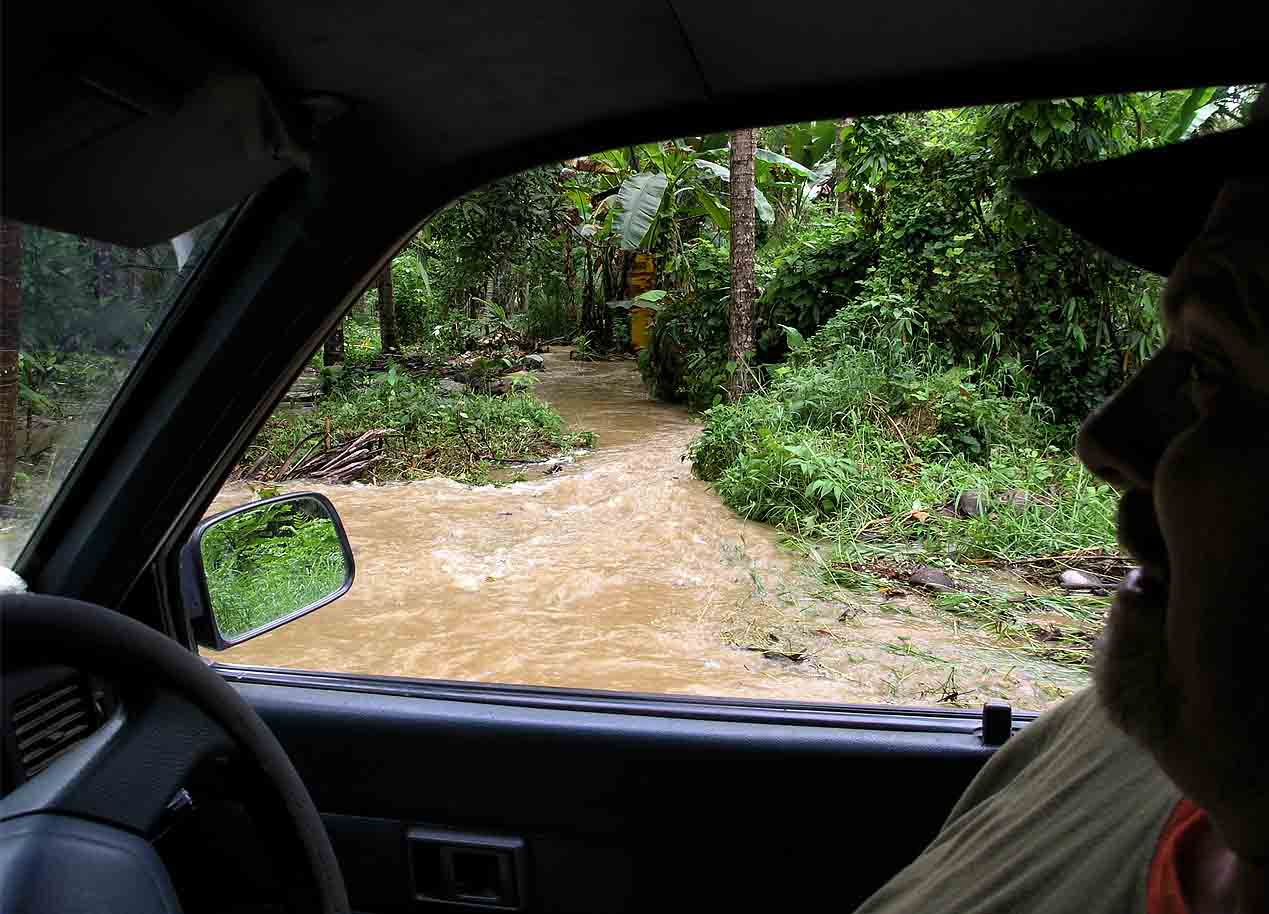 This is what we really needed instead of a Nissan Patrol: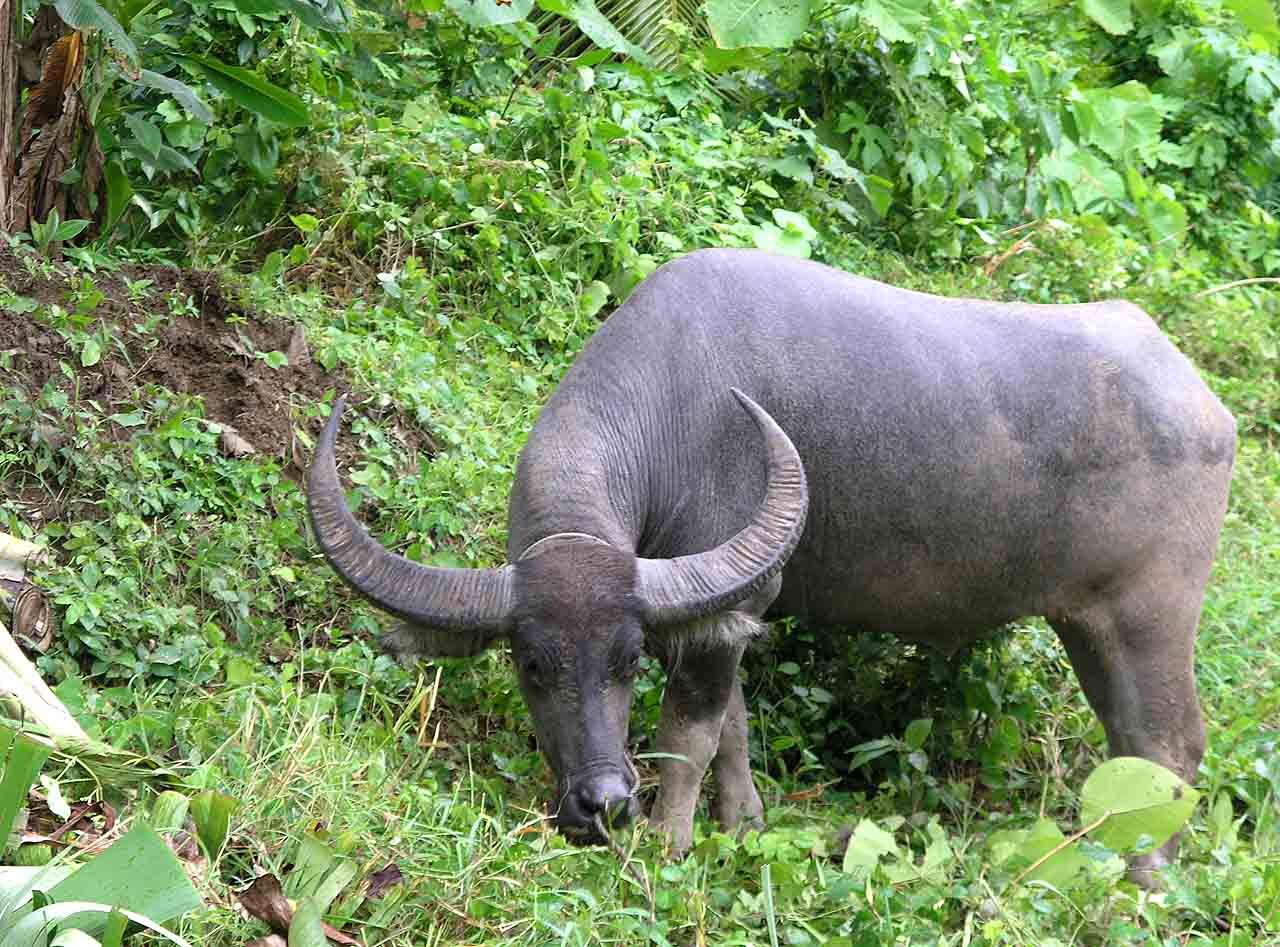 I took these shots on our second attempt to reach Tiap Village. You don't want to know about the first attempt.
Tags:
tiap
,
water buffalo