Posted in
On Tthe Road
on May 25th, 2009 by MadDog
I gave you some images of Hamilton, Ontario waterfalls the other day. I've done one post today, but I can't sleep, so I'll lay another one on you.
As we were waterfall hunting, our friend Ron Barrons pointed out an interesting tombstone. It's where George Webster was laid to rest. Webster's Falls was named for him: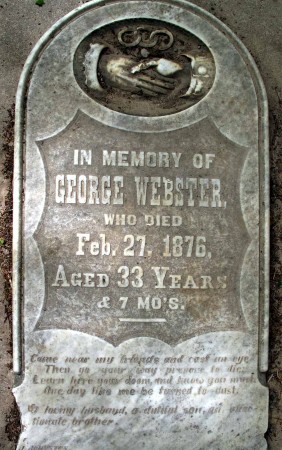 Here is an image of the falls, in case you've forgotten what it looks lke: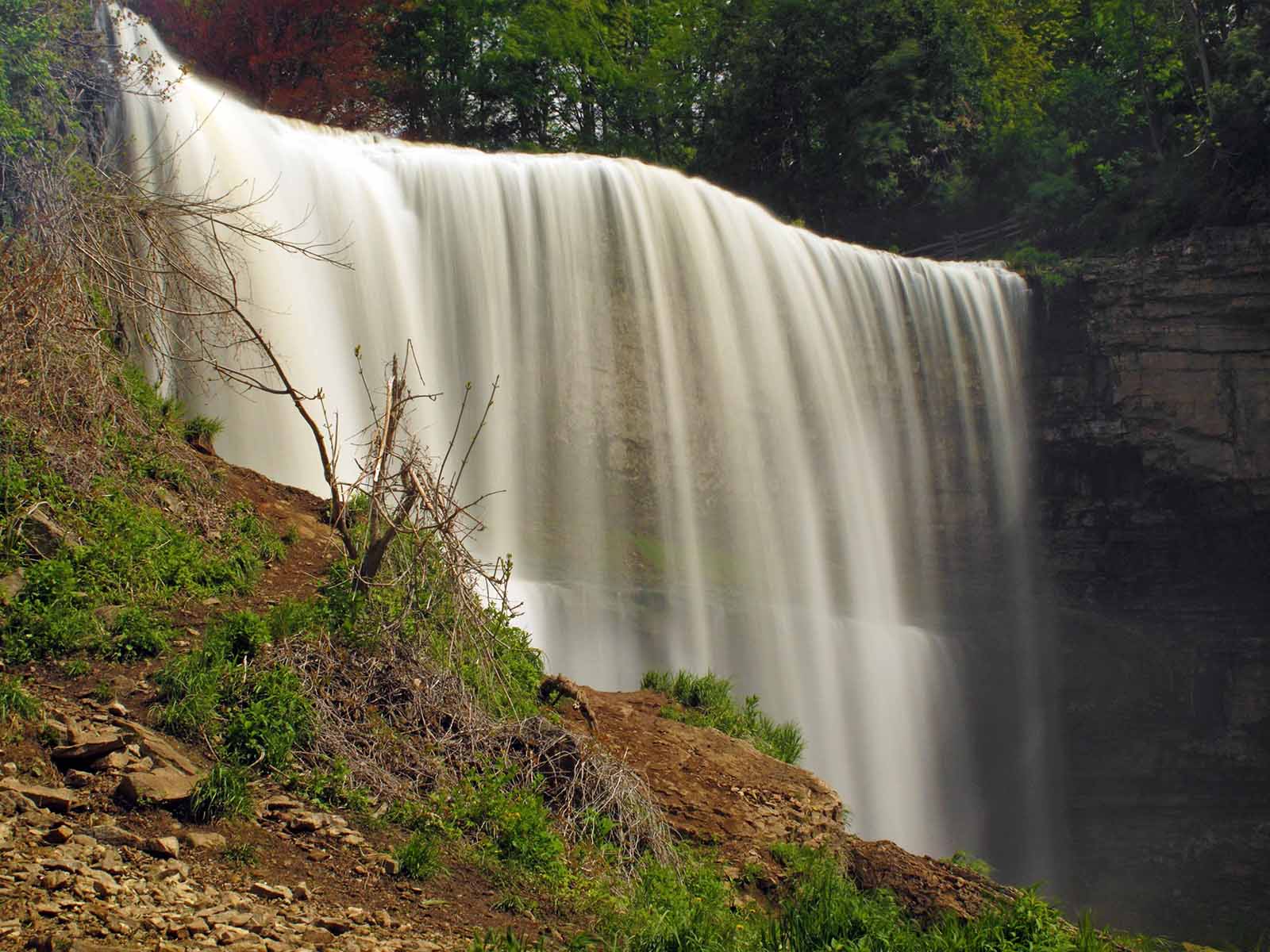 I couldn't find anything on the web about him except that he has a lot of local things named after him.
What captured my interest is the inscription on his tombstone:
Come near my friends and cast an eye.
Then go your way prepared to die.
Learn here your doom, and know you must
One day like me be turned to dust.

A loving husband, a dutiful son, and affectionate brother.
Well, there you go.
Tags:
george webster
,
hamilton ontario
,
webster's falls